College of Visual and Performing Arts
Harrisonburg Native Lands Lead Role in JMU's Adaptation of Japanese Noh Play
---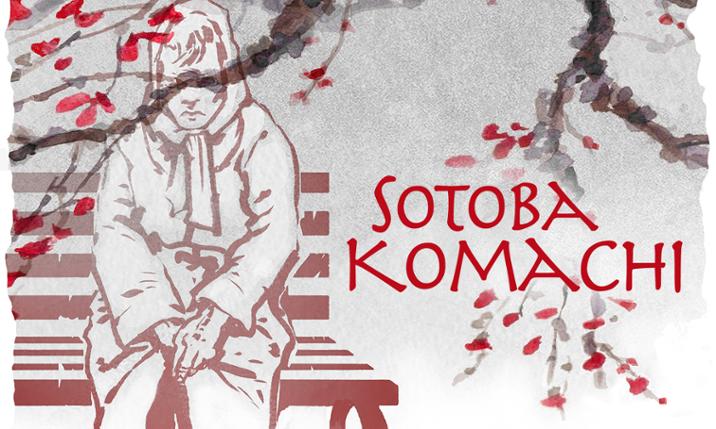 April 16, 2019 - James Madison University sophomore and Harrisonburg native Noelle Warne will play the Old Woman, one of two main characters in the School of Theatre and Dance's production of Sotoba Komachi, "a work of ravishing beauty" (The Telegraph) by Japanese playwright Yukio Mishima. The ensemble production, which also features sophomore Emmanuel Kikoni as the Poet, takes place Tuesday-Wednesday, April 23-24 @ 8 pm, Friday-Saturday, April 26-27 @ 8 pm, and Sunday, April 28 at 2 pm at the Forbes Center for the Performing Arts.
Based on the 14th-century work by Kan'ami Kiyotsugu, Sotaba Komachi is one of the Five Modern Noh Plays, a collection written by Mishima between 1950 and 1955. With odes to the tradition of Noh theatre and jam-packed with dance and percussive elements, this contemporary staging tells a modern-day story of Komachi, a 99-year-old woman who meets a young poet in a Tokyo park. Unattractive and wrinkled, Komachi was once a great beauty courted by a handsome general. When she shares her past with the poet, the two enact a tale beyond time, with deadly consequences.
"It's a magical, universal story about people who find an intensity of experience in something beautiful and precious, which ends up destroying them," says guest director Michele Minnick, a Baltimore-based theatre and performance artist and educator who has a strong background in physical theatre.
According to Warne, physical theatre is "storytelling through the body as the primary vessel" and her "dance background and other movement experiences in the School of Theatre and Dance" prepared her for the physical work required in this production, which includes an opening hip-hop sequence choreographed by JMU Mozaic Dance Team member and movement captain Caroline Buddendorf for the 13-member ensemble cast.
The artistic staff includes JMU students Emma Cummings (assistant director), Allie LeFon (stage manager) and Christen Carter (dramaturg), faculty members Richard Finkelstein (scenic design), Pamela Johnson (costume design) and Emily Becher-McKeever (lighting design), as well as guest sound designer Nathan Leigh and Japanese language and culture consultant Naoko Maeshiba.
Tickets are $15-$16. For tickets, visit www.jmuforbescenter.com or call the Forbes Center Box Office at (540) 568-7000.
Published: Tuesday, April 16, 2019
Last Updated: Tuesday, April 16, 2019