College of Visual and Performing Arts Stories
Q&A with JMU Musical Theatre Alum Caitlin McAvoy
---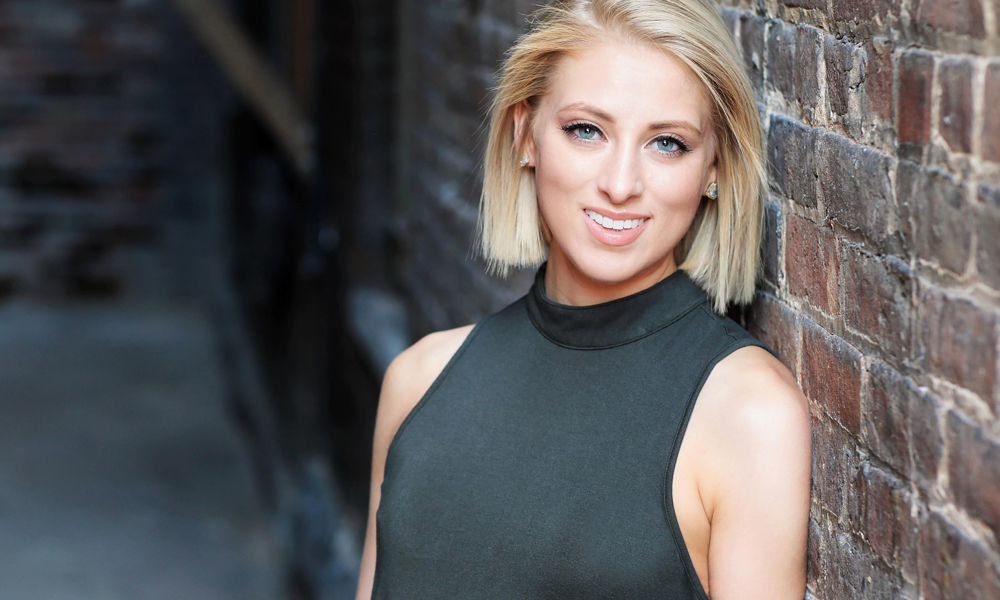 By Jen Kulju (M'04)
Harrisonburg native Caitlin McAvoy graduated with a major in musical theatre from James Madison University in 2015. As a rising junior in the summer of 2013, McAvoy portrayed Charlotte in the JMU Children's Playshop production of Charlotte's Web. Five years later, she returns to the Forbes Center to reprise her role as Charlotte in a production of Charlotte's Web by Roanoke Children's Theatre. The show runs June 23-July 1 in the Forbes Center Studio Theatre.
Q:  What does it mean to you to come back to the Forbes Center and perform as Charlotte in the production of Charlotte's Web by Roanoke Children's Theatre?
A:  To return to the same Forbes stage as Charlotte five years later is a surreal and incredibly meaningful experience. I loved Charlotte then, but now I have found more depth and strength to the role due to the training provided by the talented and hard-working staff at JMU. I never imagined that I would have the opportunity to perform at the Forbes Center again, and to do so as one of the most beloved characters I have had the honor to portray is unbelievably meaningful. It feels like coming home.
Q:  What have you been doing since you graduated?
A:  Since graduating, I have been blessed to work consistently in theatre and film. My favorite credits include: Bebe in A Chorus Line (Mill Mountain Theatre), Mayzie in Suessical (Roanoke Children's Theatre), and now, of course, Charlotte (Roanoke Children's Theatre). Be on the lookout for West Side Story at Mill Mountain Theatre this fall where I will play Graziella, and for the pilot of a docu-reality series I am hosting entitled The Change (Lightship Productions). I am immeasurably grateful for the training I received at JMU; it has helped to make me a competitive actor and has reminded me to always be compassionate and kind—staples of the JMU culture. I am so grateful to have a school with such a powerful and positive reputation standing with me every day.
Q:  What can audiences expect to see/experience at Charlotte's Web?
A:  Audiences can expect to experience one of the most beloved children's stories of all time in a way that will bring joy to those experiencing it for the first time and those who have held Charlotte's Web in their hearts for many years. Expect to laugh at barnyard antics, experience the true and selfless friendship of Charlotte and Wilbur, and of course, meet all the characters before and after the show.
June 14, 2018