College of Visual and Performing Arts Stories
CVPA All-Star Series: David Rowen
---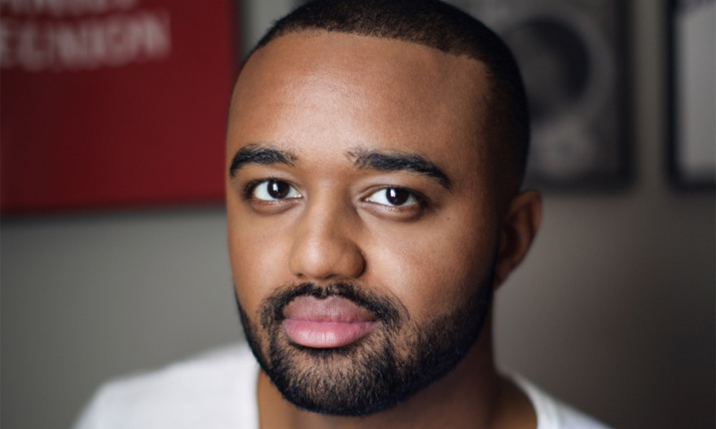 By Jen Kulju (M'04)
David Rowen grew up in Northern Virginia singing in the choir and taking voice and piano lessons. In high school, he was in a small rock band and taught piano lessons. "My family always had a deep appreciation for the arts. I knew from an early age that I wanted to go into music and performing." When it came time for college, Rowen decided on JMU because "it had the best music industry program in the state." He went on to graduate from Madison in 2011 with a bachelor's degree in music industry and a focus in voice performance along with a minor in theatre.
While at JMU, Rowen performed in several musicals including Oklahoma, Kiss Me Kate and Songs for a New World. He was also a member of the JMU co-ed a cappella group, The Overtones, where he served as assistant music director for one year and music director for two-and-a-half years. In 2011, Rowen was commissioned by the American Heart Association (AHA) to arrange "The Oz Medley," which The Overtones performed at AHA Oz-themed galas. Now an actor and musician living in New York, Rowen says he "always dreamed of reviving the medley," so in the fall of 2017, pulled together 11 singers (five JMU alum and six others from the Broadway theatre community) and a vocal percussionist to create a music video of the medley that paid tribute to the 14th anniversary of Wicked. Released on October 30, 2017, the video attracted media attention and can be viewed on Rowen's YouTube channel, davidrowen/creative, at https://www.youtube.com/watch?v=EbBu-J0ppAk.
The JMU alumni in the video include former members of The Overtones David Rowen ('11), Carly Hueston Amburn ('12) and Jacob Dickey ('13), and as well as Jake Odmark ('08), Ali Hoxie ('10) and Austin Colby ('11).
March 12, 2018
Published: Tuesday, March 13, 2018
Last Updated: Thursday, March 15, 2018