College of Visual and Performing Arts
JMU Music Alum Wins Second Prize at 45th NATS Artist Award Competition
---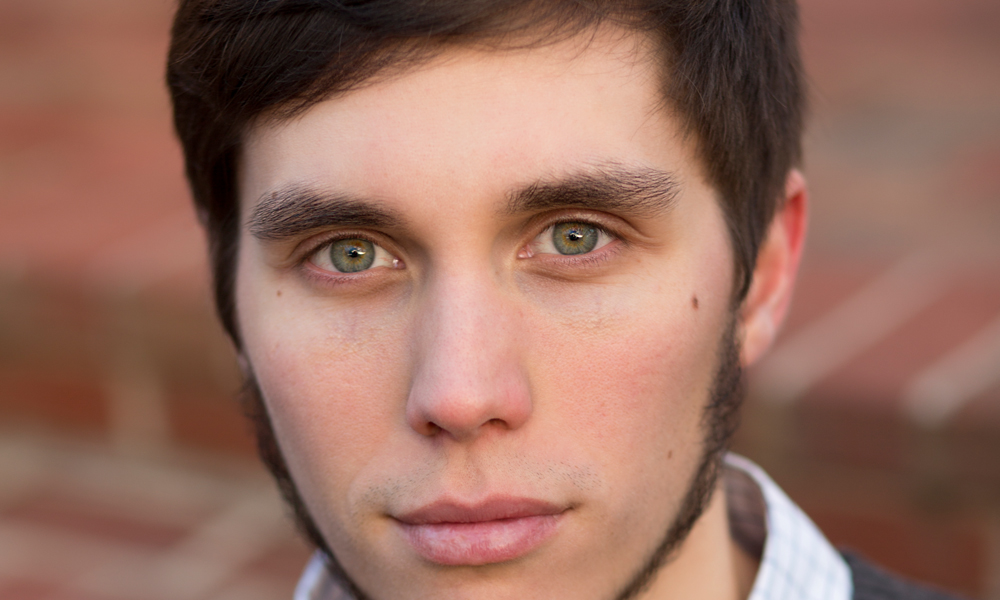 By Jen Kulju (M'04)
January 24, 2018 – JMU alumnus Erik Grendahl, a 23-year-old baritone from Herndon, Virginia, placed second at the 45th National Association of Teachers of Singing (NATS) Artist Award Competition held January 5, 2018, at The Roosevelt Hotel in New York City. The biennial competition is open to young artists, pre-professional and professionals aged 21-35.
Grendahl, who graduated from JMU in December 2016 with a double major in vocal performance and statistics, won the Mid-Atlantic Artist Award Competition held in Greenboro, North Carolina, in October for a chance to compete against 13 other regional winners in the semifinal round of January's national competition. Grendahl advanced to the evening final round, where he captured second and also won the Dorothy Kirsten/James Browning Award for Singer with the Most Potential. Grendahl earned more than $7,500 in cash and prizes for his combined awards.
According to Grendahl, repertoire requirements were the same for regionals as nationals. Singers had to prepare an opera aria, an oratorio piece, and a combination of 12 art songs broken down into four distinct categories. "I pulled pieces I had worked on during my sophomore, junior and senior years at JMU with Professor Kevin McMillan, and had to learn others 'fairly quickly.'"
Grendahl began studying with JMU voice faculty member Kevin McMillan as an undergraduate in August of 2012, and continues to take lessons from him. "Professor McMillan has been a great resource and support, and it was his tutelage that allowed me to compete as well as I did."
Grendahl "has turned a lot of heads with this win," exclaims McMillan. "The only person to come between Erik and the top prize was about a decade older than him," André Chiang, a baritone with significant professional experience.
"JMU equipped me with the right tools to be able to tackle this competition and to go out and pursue my dream of singing professionally. I am extremely lucky to have an amazing support system, which along with my training at JMU, made this win possible," shares Grendahl.