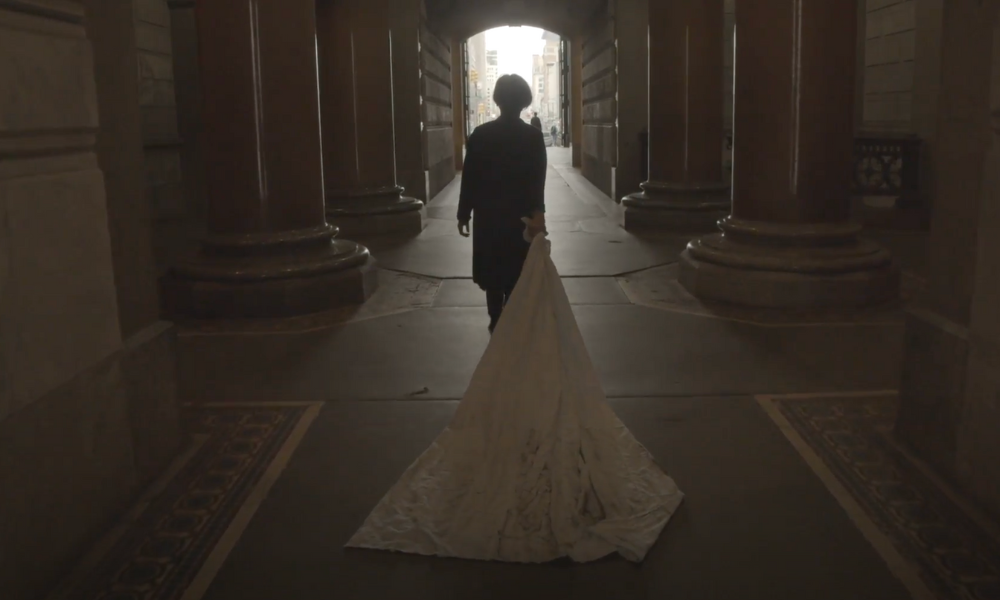 In addition to her touring museum exhibition in China, MiKyoung currently has work on display in the United States. MiKyoung's Blanket, a woven blanket and performance film piece, is on view at the Center for Emerging Visual Artists in Philadelphia, Pennsylvania.
On View in the Felicity R. "Bebe" Benoleil Gallery:
Visual Artist Fellowship Alumni Exhibitions
On View: March 9 - April 14, 2023
Save the Date: Reception on April 13, 5-7 pm
Where: Felicity R. "Bebe" Benoliel Gallery, The Barclay, 237 S 18th Street, Suite 3A, Philadelphia, PA 19103
Gallery Hours: Monday- Friday, 11 am- 4pm
Artist and Visual Artist Fellowship alum, MiKyoung Lee presents Blanket, a  performance and film project that address cloth as a shelter, a rest place, as well as another layer of body and space.  Her project Blanket observes the city fragrance, city landscape of wealth, poverty, history, noises, residues, temperature, and temperaments. Lee wanted the blanket to touch the city and sense the place as she walked through the city one step at a time.  The blanket was gathering its own story by collecting each moment of the city condition.