School of Art Design and Art History
Both Sides of the River
New exhibition opens in JMU's Duke Hall Gallery of Fine Art
---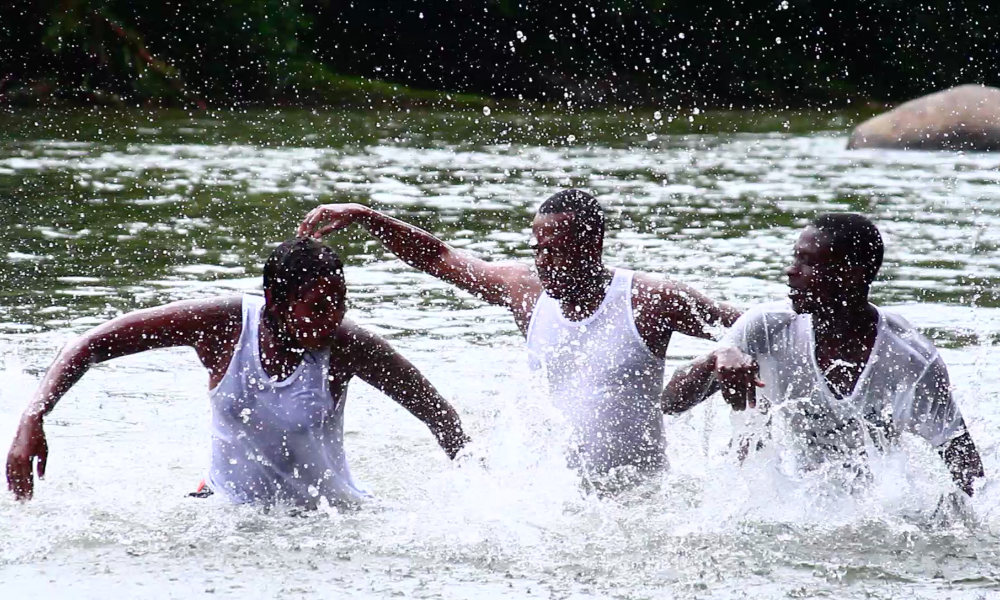 SUMMARY: Exhibition exploring connections of river ecologies, environmental repair and justice opened on Jan. 31 in JMU's Duke Hall Gallery.
---
Both Sides of the River | Jan. 31–March 18, 2023
Curated by Dr. Beth Hinderliter
Reception: Jan. 31, 2023, 5:30-7:30 p.m., 
Panel Discussion: Jan. 31, 2023, 6 p.m. | Conversation with Kosmolgym, Dr. Alan Braddock and Dr. Beth Hinderliter on art and ecology
Both Sides of the River Masterpiece Reception: February 9, 2023, 6:30 p.m. | Buy tickets here.
Drawing on the importance of river ecologies as a dynamic site where land and water meet, Both Sides of the River pursues decolonial visions of justice and repair of the environment. Artworks by Carolina Caycedo, Sara Favriau, Marcos Ávila Forero, Kosmolgym and Mary Mattingly address differing scales of geological time, perceptual and sensorial activation in the service of decolonial ecology, environmental racism, as well as new inter-species relations and kinship. Read more here.
The Duke Hall Gallery of Fine Art is located at 820 S. Main St. Harrisonburg, Virginia. 
Gallery hours: Tuesday-Saturday, 11 a.m.-5 p.m.