School of Art Design and Art History
Architectural design assistant professor awarded 2023 Beck Fellowship
Brinen's work with reclaimed wood from damaged trees earned full funding through the Madison Trust
---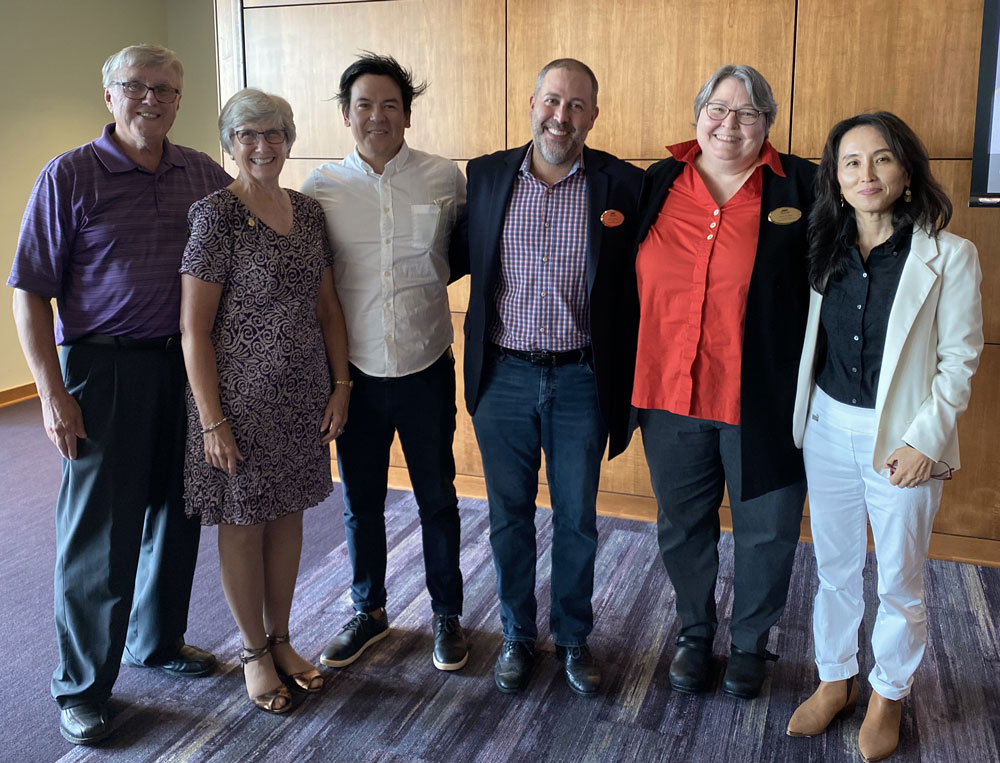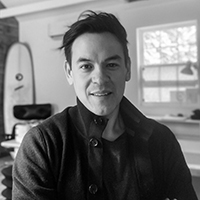 The College of Visual and Performing Arts has awarded assistant professor of architectural design Nick Brinen with the 2023 Beck Fellowship. The $6,000 annual Fellowship recognizes a full-time faculty member in the School of Art, Design and Art History who works to advance the visual arts at JMU and in the Harrisonburg-Rockingham County community, focuses on student success, embraces new technologies in their classrooms, and creates opportunities that make students thrive.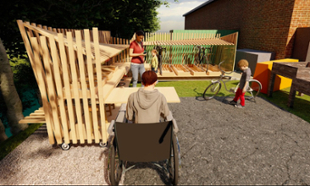 Students enrolled in Brinen's Architectural Design-Build Studio last semester worked to design and build a multifunctional bicycle storage and repair station for the children in JMU's Occupational Therapy Educational Program. Students worked closely with partners to create an innovative structure by Americans with Disabilities Act standards. Harrisonburg Public Works donated Ash wood as the primary building material to generate awareness of the harmful Emerald Ash Borer killing off the tree species throughout Virginia.  
After he pitched his work rescuing pest-infested Ash wood to the Madison Trust in March 2022, he was one of 10 finalists and received more than 100 percent of his $11,000 goal.  These funds will support the milling, material costs and student researcher stipends for three more public projects in the next three years.
Outside the classroom, Brinen is certified through the Social Economic Environmental Design Network, serves as a mentor for the JMU Student Chapter of the National Organization of Minority Architects, and works with the Court Square Enslavement Museum Group to honor enslaved laborers sold on the Slave Block in Charlottesville's Court Square.
Brinen's work is recognized nationally and internationally. He showed his work, "Extruded Worlds," in an exhibition hosted and sponsored by the American Institute of Architects New York Chapter at the Center for Architecture in New York City. He presented his research, "Period of Silence: Allowing Space for Multi-Axial Learning," at the international teaching conference "Online Education: Teaching in a Time of Change" hosted by the Architecture Media Politics Society and Routledge.  
Brinen joined JMU in 2020 and is now the Architectural Design area coordinator within the School of Art, Design and Art History. He is a licensed and registered architect in Virginia, Texas and New York and is a founding partner of the award-winning firm Studio Figure.
The Fellowship was established by alumni Phillip ('73) and Christina Updike ('73) in memory of her parents Paul and Lillieanna Beck in support of SADAH, where Christina Updike earned a B.S. in art with teaching certification and then worked as visual resources specialist for 38 years before retiring with the staff emerita designation in 2012.