School of Art Design and Art History
Maureen Shanahan in first cohort of JMU Faculty Fellows
Fellowship will fill art history professor's educational leave year with collaborations, mentoring activities and writing a new book
---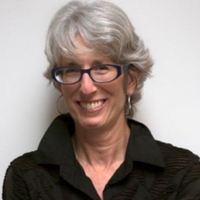 School of Art, Design and Art History professor Maureen G. Shanahan has received one of three inaugural Faculty Fellowships through the Office of Research and Scholarship's new program that combines educational leave with the goals of scholarly deliverables, pursuit of external funding and mentorship activities. Her proposal includes authoring a book, "The French Colonial Subject in the Metropole (1914-39)," as well as academic talks, papers and applying for a National Endowment for the Humanities grant with the JMU Center for International Stabilization and Recovery. 
Shanahan is an expert in France's World War I era, the interwar period and its avant-garde and visual cultures. In her new book, she will use contemporary photography, memorials, architecture and art to examine how North Africans and Muslims living in Paris (most of whom were colonial subjects) were depicted, how they lived and the legacy of the war. She will analyze French visual culture of the time through the lens of art created by the African and Middle Eastern diaspora and how the contradicting ideas of colonialism and fraternity led to a fight for human rights and citizenship.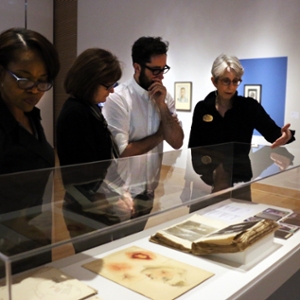 This research builds upon the exhibition she co-curated in 2019 at the Duke Hall Gallery of Fine Art, Colonial Wounds / Postcolonial Repair . 
The project with CISR will be a collaboration that "draws from, compares, analyzes and historicizes multimedia materials" in CISR's archives and in other regional collections that represent war trauma, art therapies, resilience and recovery. The project will also incorporate undergraduate research projects developed through related JMU classes. 
These fellowships are part of the university's infrastructure that supports JMU's recent recognition as an R2 Doctoral University with high research activity through the Carnegie Commission.