School of Art Design and Art History
Installation remembers Rwandan genocide in every page
---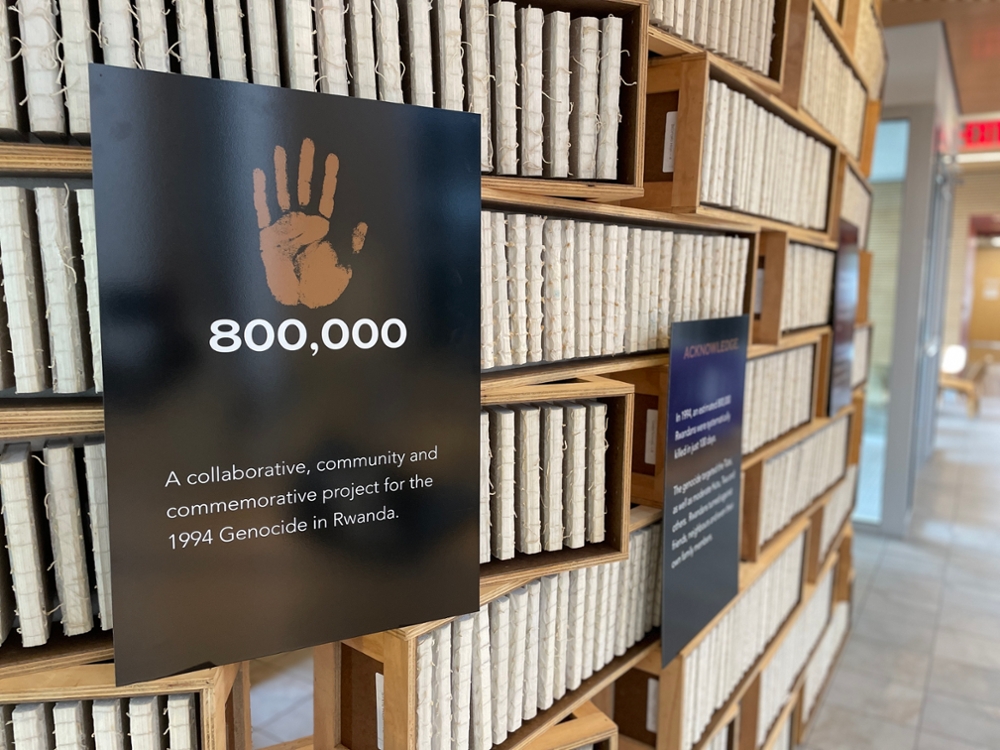 Artist and painting instructor at JMU's School of Art, Design and Art History William Snyder III will display his large-scale installation commemorating the 1994 Rwandan genocide, 800,000 Acknowledge. Remember. Renew. The installation will be on view in Duke Gallery Court in Duke Hall on the James Madison University campus April 4-22.  
The installation is made of 800,000 pages in 2,500 books displayed in 100 crates: one page for each victim, one crate for each day of the war. Snyder first learned about the genocide in Rwanda in graduate school at Penn State and wanted others to learn the story earlier in life, so he involved six high schools students to help build the crates. The books have been hand-bound through the collaboration of more than 250 people during 2004-2006.
​​In 1994, Rwanda experienced a tribal genocide when an estimated 800,000 people were killed in 100 days.   The myths of race and ethnicity built between the majority Hutu and minority Tutsi culminated into genocide after the April 6, 1994, assassination of Hutu President Habyarimana and others in a plane crash. The crash incited the Rwandan military, the Hutu Power and the Interhamwe (village militia) to begin eliminating all Tutsi and moderate Hutu resulting in the death of more than 10 percent of the Rwandan population.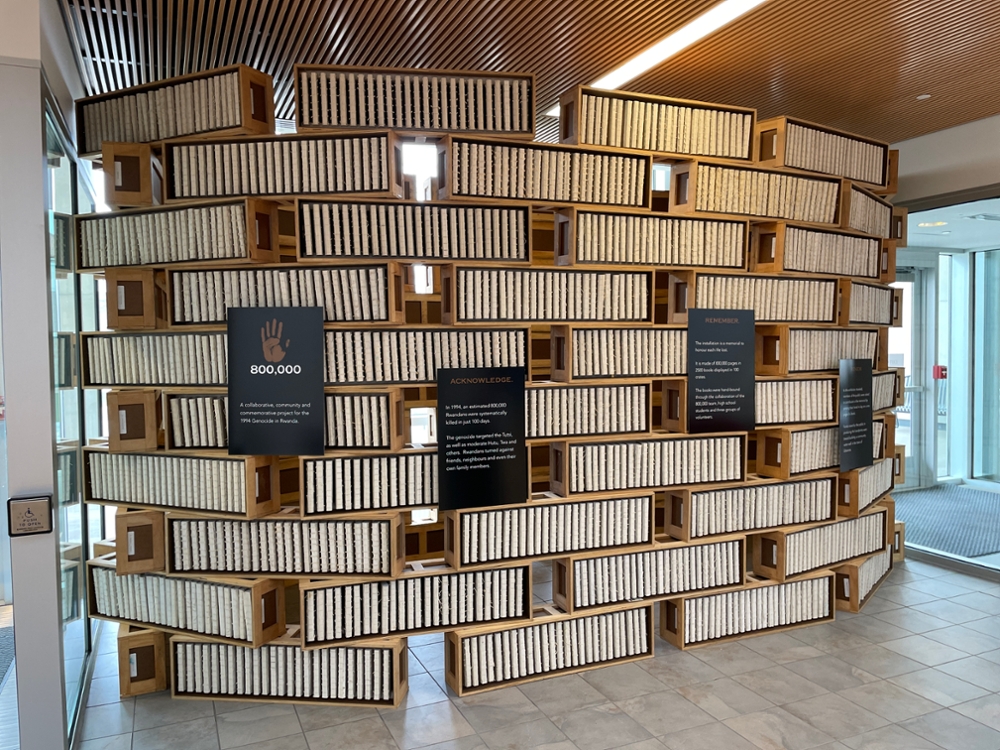 A church Snyder been involved with was beginning mission work in Rwanda after connecting with some Rwandan college students from La Roche College. This started Snyder's journey to research and learn about the atrocity, ultimately leading him to develop this piece.
In 2014, with the help of a kickstarter campaign, 800,000 Acknowledge. Remember. Renew. was installed at the United Nations Headquarters Secretariat Building as part of the U.N. 20th Anniversary Commemorative events for Rwanda. 
With the installations and collecting contributions and handprints in the books, the piece went on to fund a water well in the town of Gitarama.  
During previous exhibitions, visitors could make a donation and leave their handprint on one of the pages, thus acknowledging the life that was lost. These donations went went on to fund a water well in Gitarama, the town he visted in 2004.