School of Art Design and Art History
SADAH Professor Elected Vice President of African Studies Association
---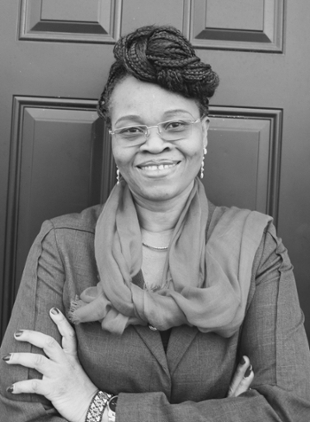 SADAH professor Adérónké Adésànyà has been elected to serve as vice president of the African Studies Association, an international, 2,000-member organization that promotes a better understanding of all facets of the African continent, including its politics, economics, society, culture and art.
Election to ASA vice presidency constitutes a three-year commitment to the ASA. As vice-president, Adésànyà will chair two of the most important committees: the Annual Meeting Committee and the Nominations Committee. She also will work closely with the president, offering support and advice on day-to-day matters of the association.
"This call to service is a big deal," says Adésànyà. "It offers a platform to be able to put new issues concerning the field on the front burner, work on relations between Africa and the world; and open up the space for young voices."
Adésànyà has served as a board member during her 15 years of membership in the ASA. During the annual meeting in November that she is helping to plan, Adésànyà will be a speaker in the "Author Meets Critics" forum to discuss The Yoruba: A New History, a groundbreaking new book by Akin Ogundiran.
Earlier this year, Adésànyà joined the Museum Advisory Board of the new Yemisi Shyllon Museum of Art of Pan-Atlantic University in Nigeria. YSMA-PAU is the first independent art museum within a university structure in that country; its goal is to preserve and create educational programs about Nigerian art. The museum was founded with a contribution of 1,000 art pieces from Prince Shyllon's private collection, the largest in Nigeria.