School of Art Design and Art History
Online Exhibition Seeks to Inform and Inspire Students to Vote
---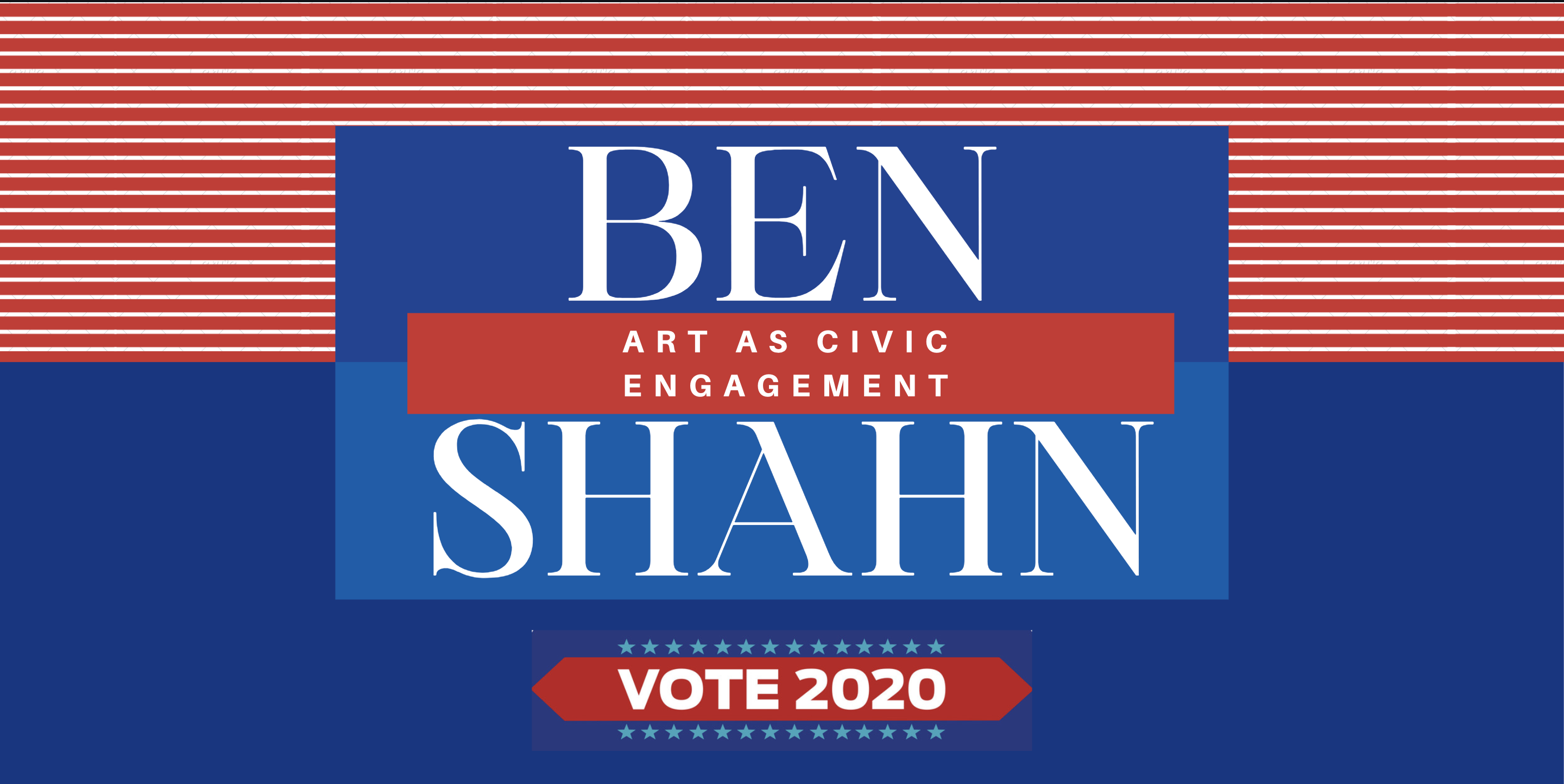 The Madison Art Collection, the James Madison Center for Civic Engagement and SADAH's Professor of Art History Laura Katzman have created a new, online exhibition, Ben Shahn: Art and Civic Engagement. The exhibition seeks to demonstrate how artists have used art in political movements, raise awareness about voting-rights struggles, and encourage student to exercise their own civic responsibility in the upcoming election.
In addition, MAC is collecting students' reaction to the exhibition via an online form. Students can respond in writing, with images, or in video or audio recordings; responses will be shared alongside the object and scholarly text.
"We put together this online exhibition to show a model of art as activism, especially with regard to the civic engagement of voting...It is my hope that seeing how an artist like Shahn responded to such horrific acts of racist brutality, carried out against those who were working to stop voter suppression and help disenfranchised Black Americans to exercise their constitutional rights, will propel at least some students out of apathy, complacency, or just plain disengagement. Or, maybe it will inspire some art students to address social justice issues in their own work." --Laura Katzman
JMU has one of the strongest research and teaching collections of Shahn's work in the southeast, thanks to the generous gifts of Shahn artwork by collector and donor Michael Berg. The Duke Hall Gallery of Fine Art had an exhibition of Shahn's work in 2017 called Drawing on the Left: Ben Shahn and the Art of Human Rights.
Born into a Lithuanian-Jewish family, Ben Shahn (1898-1969) stands among the most prominent of the socially engaged artists of his generation. As a progressive activist, he devoted his life to fighting injustice and promoting the rights of marginalized and persecuted people.
---