School of Art Design and Art History
SADAH 2020 M.F.A. Graduate Earns Fulbright Award to Study in Australia
---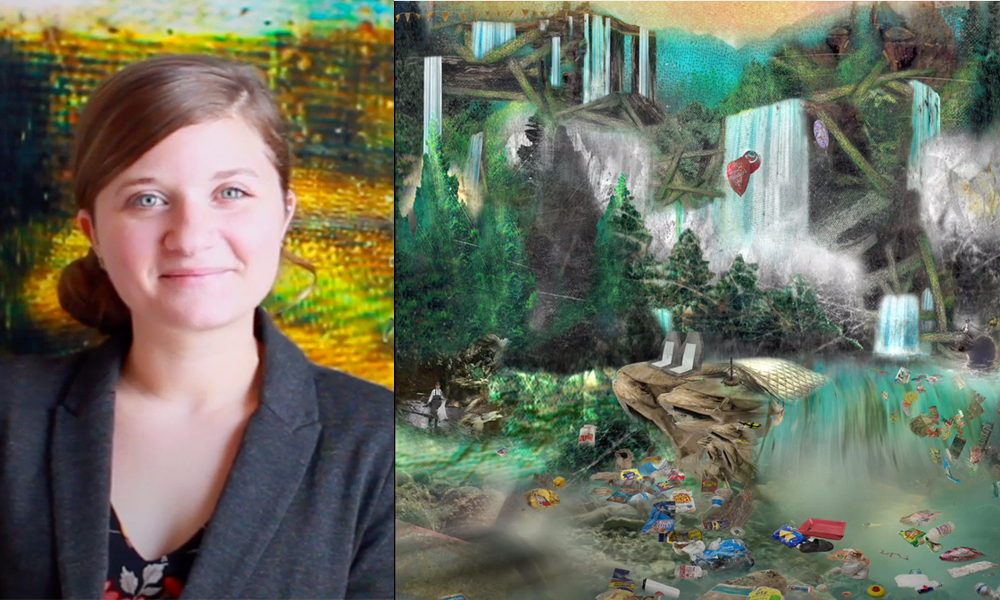 School of Art, Design and Art History graduate student Mallory Burrell (M.F.A. '20) has received a 2020-2021 Fulbright award to study in Sydney. She applied to the Western Sydney University Award in the Arts, Environment, and Public Health program and received a 10-month grant for her proposal.
"I am incapable of finding the words to accurately describe how grateful and excited I am to embark on this journey," said Burrell. "To have the opportunity to travel and experience a new culture, meet all kinds of new people, and be involved in a project that allows me to explore and document sections of the Badu mangrove forest is indescribable.  It is hard to believe my wildest dreams are coming true."
Burrell's project will study the Badu Mangrove forest using photography and videography to visualize its biodiversity and to increase awareness to its importance as the global climate shifts.  In addition, she will interview people about their relationship to the forest. She will work with Dr. Rachel Bentley, director of rich media at West Sydney University and Dr. Sebastian Pfautsch, senior research fellow in environmental sustainability at WSU to incorporate her research into an archival website.
Burrell says she applied for a multitude of reasons, but mainly she seeks the ability to build international relationships that can extend beyond a single project.  "The ability to physically go and work on this project with support from media and environmental experts under the umbrella of support from the Fulbright program is what motivated me to begin the application process."
The Fulbright U.S. Student Program is the largest U.S. exchange program offering opportunities for students and young professionals to undertake international graduate study, advanced research, university teaching, and primary and secondary school teaching worldwide. The program currently awards approximately 2,000 grants annually in all fields of study, and operates in more than 140 countries worldwide.
The Fulbright U.S. Student Program at JMU is supported by the Center for Faculty Innovation, the Center for Global Engagement, and the Office of Access and Inclusion.