School of Art Design and Art History
ArtFest Celebrates the Arts While Fundraising for Any Given Child
---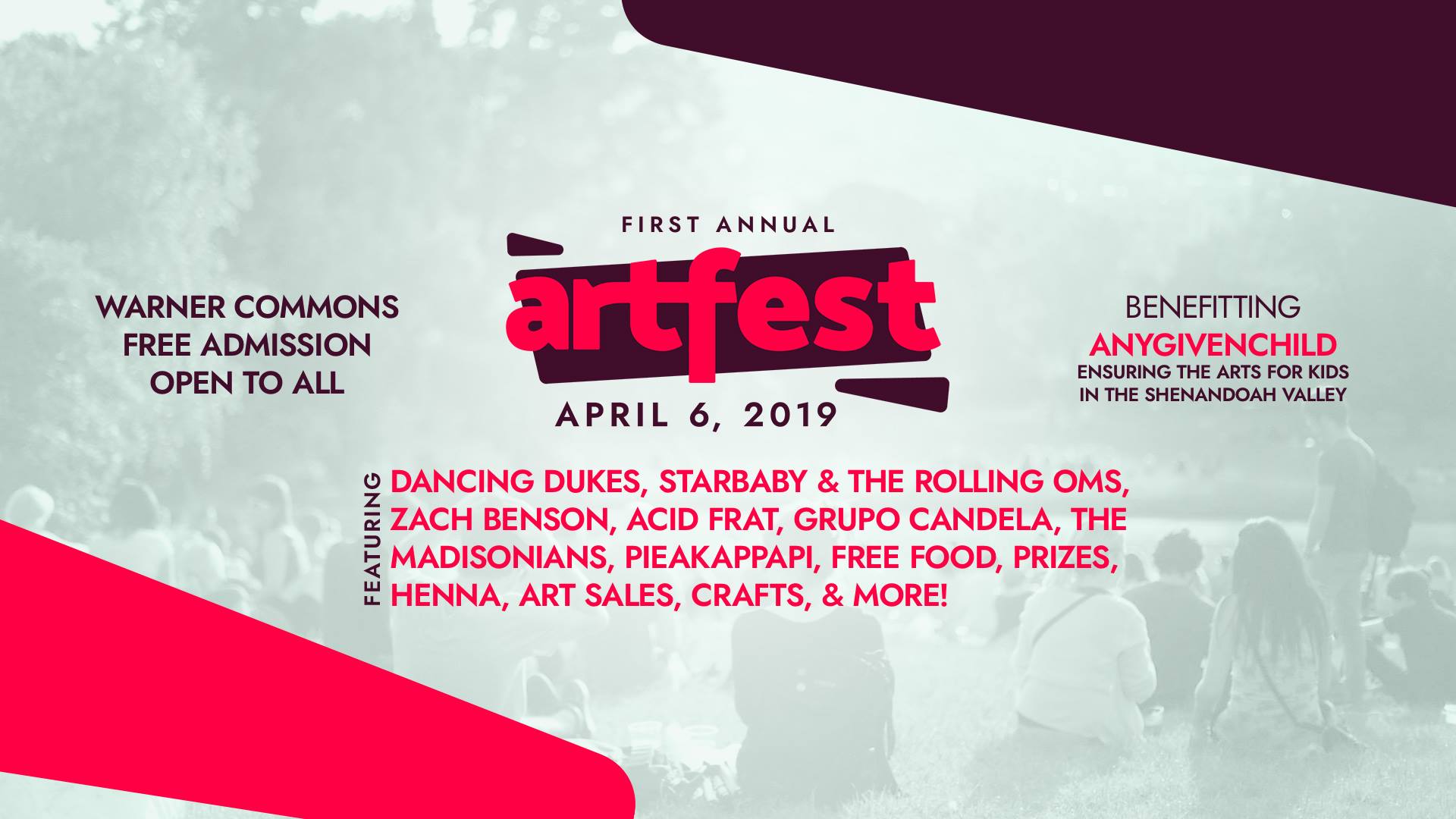 The James Madison University chapter of Kappa Pi and the Arts Council of the Valley will launch ArtFest April 6, 1-4 p.m.
Open to the public, the outdoor event offers families and students an afternoon of stage performances, arts and crafts, a silent auction, and more. Visitors who make a donation of any amount will be able to participate in craft events; 100 percent of donations will go to Any Given Child Shenandoah Valley.

"This arts field day is a way for us to showcase the arts in the best way we can - we want to celebrate the fact that the arts can stimulate problem solving and creativity in ways that math and science can't," said Tanner Leslie, president of the JMU chapter of Kappa Pi, an international art honor society.
ArtFest attractions will include:
Henna tattoos
Face painting
Caricatures
Silent auction
Pie-a-Kappa-Pi
Student bands Starbaby & The Rolling Oms and Acid Frat
The Dancing Dukes
Solo musician Zach Benson
Salsa dancers Grupo Candela
Show choir The Madisonians

Student artists will also be selling their artwork; proceeds will be split between Any Given Child and the artist.
The JMU chapter of Kappa Pi, the largest in the nation at approximately 100 active members, plans to have ArtFest every year. Any Given Child Shenandoah Valley is a program of the
Arts Council of the Valley, ensuring arts education for K-8 in area public schools. 
Parking for the public is available in the Grace Street Deck or Mason Street Deck.