School of Art Design and Art History
JMU Art History Professor Wins National Gallery of Art Fellowship
Marks the first time a JMU professor has won the international competition 
---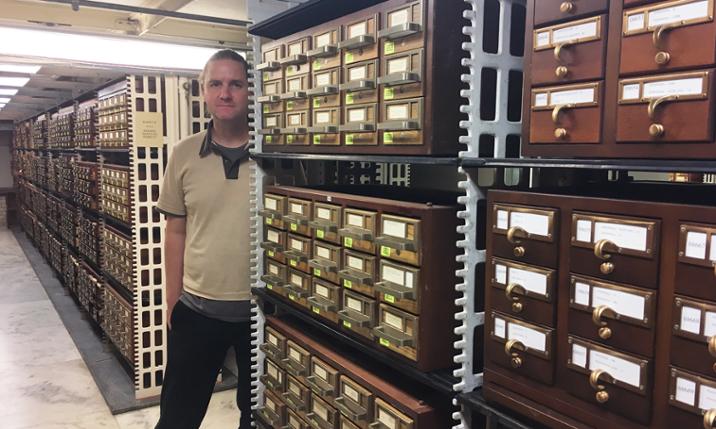 HARRISONBURG, Va. – Professor of art history John Ott has been awarded a two-month residential Paul Mellon Visiting Senior Fellowship at the Center for Advanced Study in the Visual Arts at the National Gallery of Art in Washington, D.C. This is the first time a faculty member at the School of Art, Design and Art History has received the prestigious, international award. 
Ott will use the residency May-June this year to develop the book manuscript "Mixed Media: The Visual Cultures of Racial Integration, 1931–54." According to the NGA, the book "investigates black and white artists' efforts towards racial integration, both in terms of imagery and within cultural institutions, from the infamous 1931 Scottsboro Boys trial until Brown v. Board's 1954 desegregation of public schools."  
"Mixed Media" has won other highly competitive national awards, including a Smithsonian Postdoctoral Fellowship, a National Endowment for the Humanities Summer Stipend and an American Council of Learned Societies Project Development Grant.  
Ott holds a Ph.D. in art history from UCLA and will join researchers from Columbia, Duke, Harvard, The Metropolitan Museum of Art, UCLA and the University of Chicago, among others, and scholars from Benin, England, Germany, Georgia, Russia and Scotland. 
More information about the NGA Visiting Senior Fellowship Program is available at https://www.nga.gov/research/casva/fellowships/visiting-senior-fellowships.html.
###