Alumni
"We Don't Just Make Food. We Make Memories"
---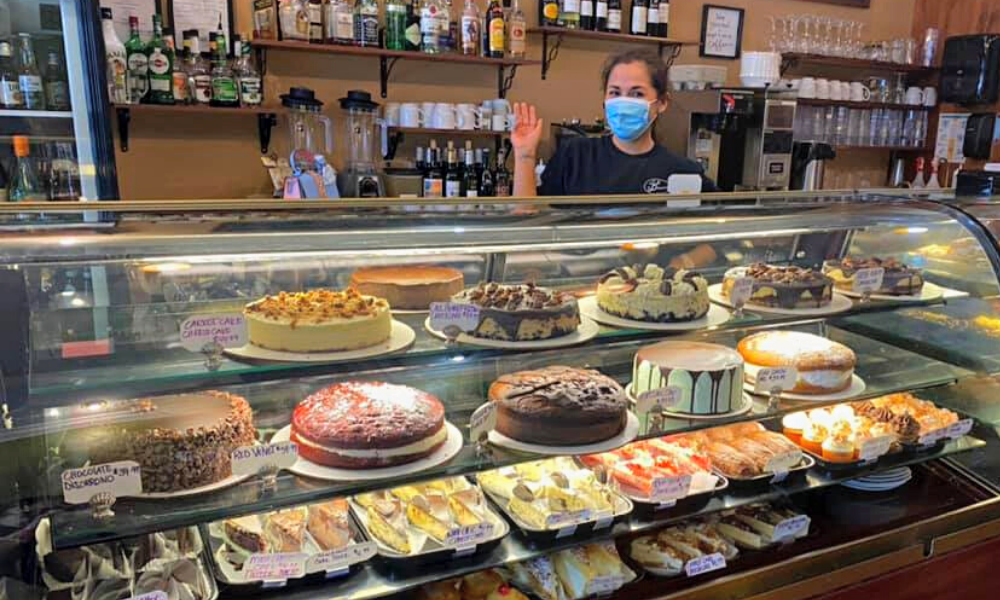 SUMMARY: It is no small feat to purchase a restaurant right before the COVID pandemic hit. Curtis Perry ('02) and his dedication overcame such obstacles and ensured that The Desserterie remained a space of joy, delivering delicious food and a great atmosphere for all.
---
After the loss of his father, Curtis Perry's ('02) late mother said to him "you're not happy coming into work anymore." This was the starting point for Perry as a business owner and the end to a fulfilling career as an insurance agent. In May of 2019, Perry purchased a local family favorite restaurant called The Desserterie in Richmond, Virginia. Food has always played an integral role in Perry's life, he fondly shared how his mother was an amazing cook, and "she could turn any event into a special event with her cooking." With a new mission in mind to carry out his mother's legacy, Perry set forth intending to become a premier restaurant destination where people find joy to be here with special events such as tango nights and an everchanging seasonal menu boasting delicious meals and cocktails.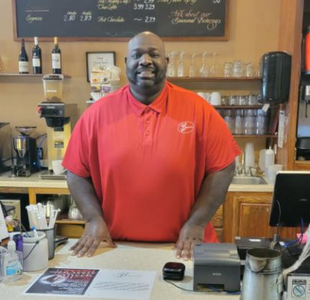 Unfortunately, only months later after purchasing the business, Perry had to adjust to the COVID-19 pandemic and prepare a restaurant that was not equipped to handle to-go orders. Perry recalls a day that he could only use the word "scary" to describe when only two orders were placed on March 16, 2020. During these unpredictable times, Perry's main focus was to stay afloat for his employees and to maintain the special space where locals grew up going go. He is very appreciative of his customers who showed up with support and patience as the restaurant pivoted during these unprecedented times.
"My mother could turn any event into a special event with her cooking!"
Curtis Perry
For Perry, the purest joy is to share life with his clients. From baby showers to funeral receptions, he is honored to provide a space "to give some comfort during hard times or to celebrate together during good times". Helping his employees is a priority to him as great customer service is what The Desserterie is known for, although their vast variety of cheesecakes does not hurt either.
With a bright future ahead, Perry has a goal to become a premier restaurant destination where "people will come back for the food but they will absolutely come back for our excellent service." As the restaurant name suggests there are plenty of options to satiate hungry bellies and those with a sweet tooth. Customers can enjoy a hearty dish of Orecchiette Pasta with Beef Tenderloin or dig their forks into an Eggnog Cheesecake.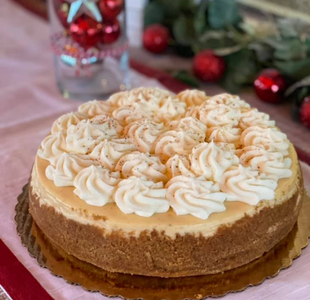 Currently, there are a lot of deserts but it is not a bakery. The space offers a great selection of wines and specialty cocktails. "Going forward I want to keep the core values of the business the same, baby shows, rehearsal dinners, repass for funerals but space will change with more lounge areas with a facelift." Come January 2022, customers can look forward to an upgraded restaurant that is wine-focused with seasonal drink options.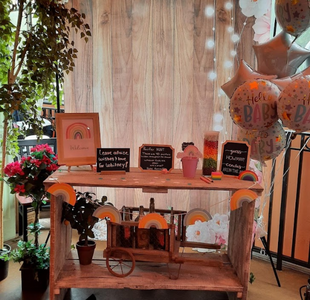 JMU was and is a special place for Perry, he enrolled in 1991 as an accounting major but took a hiatus on school for a short period. Perry ultimately graduated in 2002 with a political science major and a Spanish minor. "My academic setbacks set me up for my comeback!" Perry credits JMU for providing him with the fearless foundation to believe that you are capable of achieving great things. Over the years, he has maintained a close connection with JMU through the Richmond Alumni Chapter, serving as president, and later on, Perry shared his time, testimony, talent, and treasure as a valued member of the JMU Alumni Board.
"My academic setbacks set me up for my comeback!"
Curtis Perry
Perry share's honest advice for individuals who want to start their own business:
Don't listen to the naysayers. Negativity creates more negativity. If you have a great idea, work your plan!
Go learn from someone successful in that industry.
Surround yourself with positive people. Choose wisely who you spend your time with