Alumni
1971 Men of Madison
---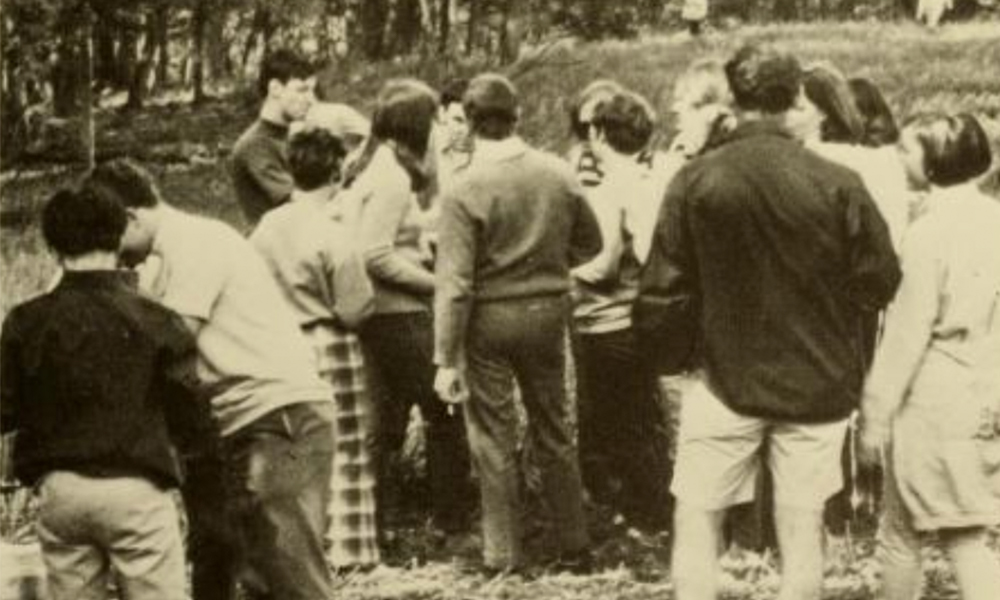 SUMMARY: Steve Smith ('71) was a part of the first group of men allowed to live on campus at Madison College. He reflects back on his time as the Class of 1971 prepares for their 50-year reunion.
---
By: Brittany Bell ('21), student writing assistant, Office of Alumni Relations
Before James Madison University came to be the institution it is today, it first started out as Madison College, a women's college known for its teaching program. As the 60s turned into the 70s, the changing of the times led to Madison turning over a new leaf. The Class of 1971 saw a shift in the rules and regulations on campus, the biggest of all being when men were finally allowed to stay.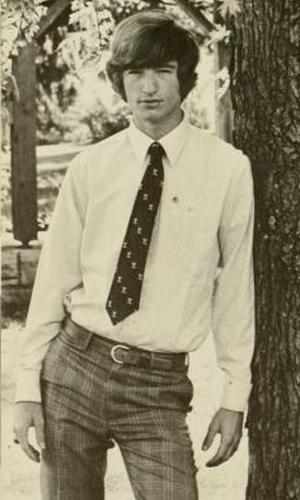 Steve Smith ('71) was a part of the first group of men allowed to live on campus when he came to Madison in 1967. While there were always a few local men allowed to take classes, this was the first time in the school's history that dormitory halls would be used to house male students.
During his freshman year, Smith lived with 42 other guys in three small houses, located where the Forbes Center stands today. While at Madison, Smith saw the construction of many new residence halls as the school expanded to let more and more students in. "The original plan was to build five dormitories around the lake, where Eagle, Shorts and the former Chandler Halls were located," Smith explained. "That was going to be the men's dormitory complex. And then the nine buildings in the Village were going to be the women's dormitory complex."
Even with the new residence halls, there was still a huge gap in the men and women on campus. According to Smith, there were about 300 male students* and around 3,000 female students*. For the most part, the genders were kept relatively separate at first, with different rules and student body councils for each.
"There were a lot of women who welcomed us to campus of course, just as friends and socially, but there were some female students who were very reluctant to have men join in the classroom or on campus and in the dining hall," Smith said. Despite the few who didn't like the change, Smith agreed that overall, the men felt very welcomed at Madison. 
The arrival of men on campus became a catalyst for more change. Smith admits that when he first got to campus, there was a double standard in how the men and women were regulated. 
"The SGA requirements had a booklet that was pretty thick, and the men's requirements were just a couple of pages, so the rules were really lax for the guys," Smith said. "I think what that did was make a lot of the women students question why they had such strict regulations, and things began to loosen up over time with the men coming on campus."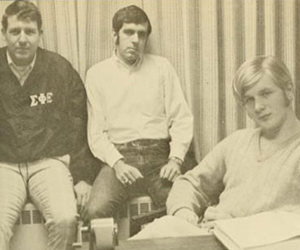 During his time at Madison, Smith was a part of Sigma Phi Epsilon. Many of his fraternity brothers became life-long friends that he continues to talk to today. Some of his favorite and most memorable moments at Madison are the Friday night dances in Keezell Hall and the Saturday movie nights in Wilson auditorium. "There was a lot of those activities on Friday and Saturday nights that bring back fond memories of just being with people and meeting friends and 'I'll see you at the dance,' or 'I'll see you at the movies,' or whatever it might be."
When Smith graduated in 1971, he joined the JMU faculty, working in the Office of Admissions and later the Office of Alumni Relations. After leaving to work at Bridgewater College for several years, Smith returned to JMU in 2001 to work with University Advancement. He found his way back to Admissions before fully retiring in 2019. Smith's relationship with JMU has continued well past his four years of undergraduate, and he agrees that the experience is one he will never forget and always treasure. 
This year, Smith, along with the rest of the Class of 1971, will be celebrating his 50-year reunion. Since COVID-19 is still at large, their reunion will be held online over Zoom. The plan is to have the entire week of April 12 through 17 filled with activities and events for alumni to join virtually.
Smith admits that it's discouraging to not have the reunion in person, but he hopes to encourage his fellow classmates to join online. As part of their 50th reunion, the Class of 1971 will be inducted into the Bluestone Society, a prestigious group that honors and recognizes our most senior members of the JMU alumni community.
When looking back at his time at JMU, Smith is grateful for all the opportunities that school presented him. 
"I had a very positive experience at Madison, it gave me the opportunity to kind of come out of my shell," Smith said. He later continued, "JMU is my school; I bleed purple, there's no doubt about it, and have for a long time."
  *According to JMU records, there were around 2350 students at the school, and 500 of them were male.