Alumni
Bringing Her Vision to Life
---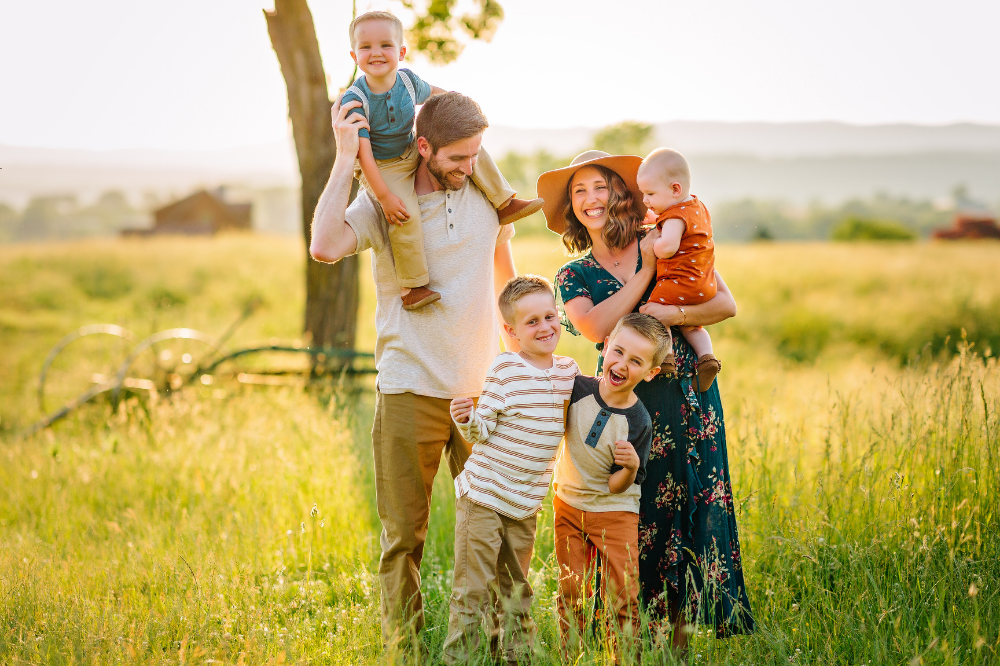 SUMMARY: JMU alumna Jenny Reid ('05) is a professional photographer at Be Thou My Vision where she captures the light and joy of each and every person she photographs. With her family of seven, she understands the importance of capturing memories.
---
By: Shayla Brown ('20), Graduate Assistant, Office of Alumni Relations
Jenny Reid ('05) started her Harrisonburg photography business, Be Thou My Vision, in 2014. Her photography journey began as a hobby, taking pictures with a DSLR camera that family members and friends worked together to buy her for Christmas.
Reid started out by taking pictures of her family on JMU's campus and eventually began to receive more and more requests for photography portraits, especially from other JMU alumni and students.
"It's such a special campus and a special place, and it's so beautiful. It got me thinking, I wonder how many other alumni come back and would love that, but don't know local photographers who offer that," Reid said. And from that inspiration, Be Thou My Vision came to life.
Reid was new to small business rules and jargon, and a fellow business owner directed her to the small business bureau in downtown Harrisonburg. She began to do research and network with other local business owners.
"You'd think there'd be -- and maybe there is, I haven't found it -- a really simple 'This is how you start a business guide' (laughing) but it's not really that simple!"
While building her business, Reid has faced the personal challenge of juggling a small business, being a wife and mom of five children, and being an active member of her community. There are times throughout the year, like the fall season, that Reid says are particularly demanding but she finds ways to strike a balance. Reid works with her husband and biggest cheerleader, George Reid ('03, '05M), when it comes to making tough decisions concerning all of their responsibilities.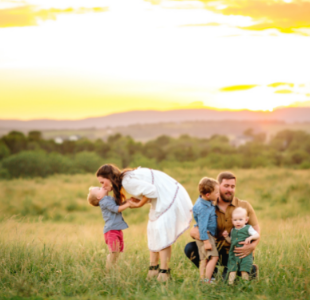 Jenny manages her business part time while being a full-time stay-at-home mom, using her biology degree to help homeschool her five school-age children.
"My commitment to my family and the work we do as a family comes first." Throughout the years, Reid has done different jobs for the community working at different churches.
She decided to name her business after the hymn because it reminds her that everything she does is according to God's word. It is also part of the origin of her business mission statement: family is a gift, we shouldn't take it for granted.
Reid's photography sessions include maternity and family sessions. "I'm primarily a family photographer, but I do maternity, newborns, and seniors as well," and for her it's all about the clients' hopes and dreams.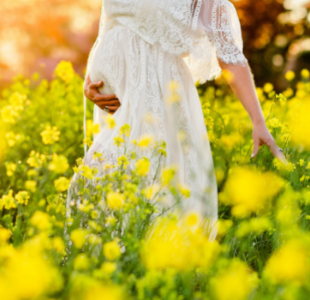 Every morning Reid is up at five (because her kids don't wake up until seven thirty) to edit portraits for her clients. "I'll be sitting there, drinking coffee, working on my computer, editing a little kid's face, and I'll realize that I'm smiling at my computer...I'm sitting here, I could be sleeping but I'm smiling at my computer, and that tells me I'm doing something I really enjoy. There's periods of time where my whole family just knows that we're going to work through this time, push through, mom's going to be busy for a few weeks."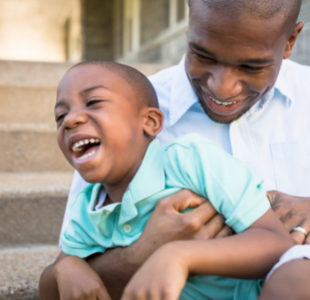 One thing that Reid is currently working on improving in her business is the wardrobe options for her clients. During the photography process, wardrobe is often the most difficult part, which is why her site not only provides a link to her Pinterest 'mood board' to provide aesthetically pleasing suggestions, but she also offers clothes from her own closet and subscribes to Style and Select so her clients don't have to when looking for something to wear during a photoshoot.
Reid's photography is about making memories for her clients. "One of the most rewarding things is when I capture the look on a mom and dad's face looking down at their children. One of the things I get most excited about is seeing that picture and editing it, and then knowing that I'm delivering that to a family," she said. "It's going to have meaning over time for those families."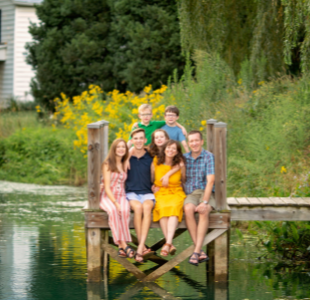 Book your next photoshoot: https://bethoumyvisionphotography.com