AAAD
AAAD Announces the Winners of the Spring 2022 AAAD Faculty & Student Research & Professional Development Awards!
---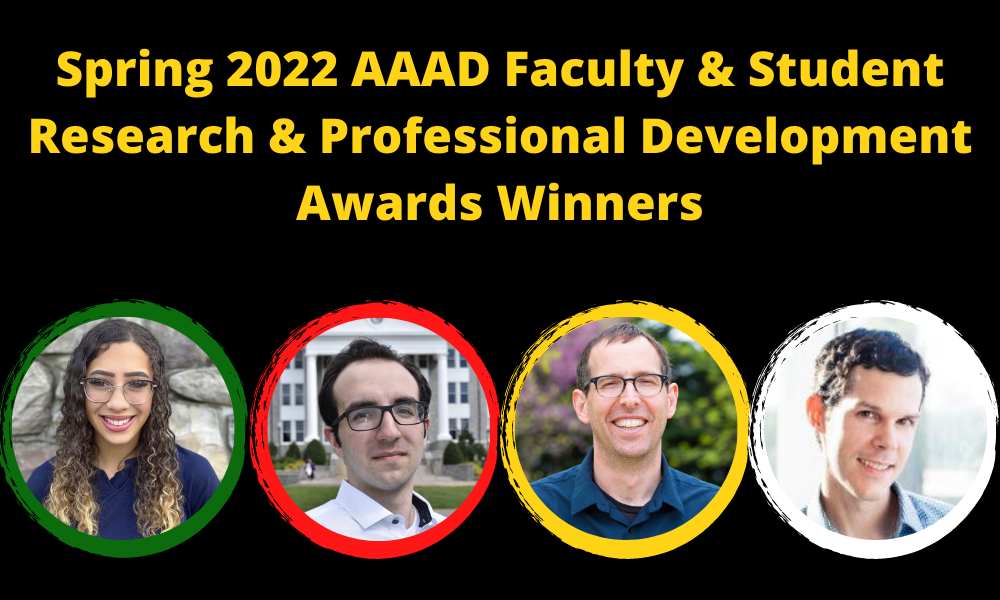 SUMMARY: The African, African American, and Diaspora (AAAD) Studies Center announces the winners of the Spring 2022 AAAD Faculty & Student Research & Professional Development Awards.
---
Our Spring 2022 AAAD Student Research & Professional Development Program award-winners are:
Signira Chisley-Strickler, "The First-Generation Experience at JMU" (AAAD faculty advisor: Case Watkins)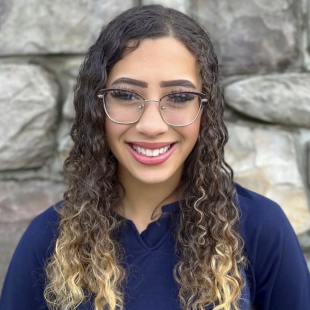 Signira will be using her award to support her Honors thesis project, which is to design a summer-bridge program and ongoing programming for first generation college students at JMU. She has been invited to spend a week in the summer of 2022 doing field research in New Mexico, where she will observe the New Mexico Deputy Secretary of Higher Education deal with issues pertaining to first-generation students and developing support mechanisms at the state level. She plans to present her research at the 2023 Virginia's Collegiate Honors Conference, The JMU Honors College 2023 Symposium, the JMU Diversity Conference, and the 2022 National Collegiate Honors Conference. 
John Paine, "Kenya Study Abroad" (AAAD faculty advisor: Kayla Yurco)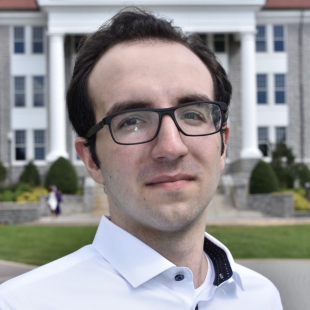 John will be using his award to support his participation in JMU's East Africa Field School, traveling to Kenya for 8 weeks in the summer of 2022 to expand his Swahili language learning and knowledge in Human-Environment Interaction. During the program, he will have opportunities to visit conservation sites in the region to better understand the realities of conservation and ecotourism that local communities face in the region. John hopes that this experience will provide him with the foundational knowledge he needs as he prepares for graduate studies in Geography.
---
Our Spring 2022 AAAD Faculty Research & Professional Development Award-winners are:
Brian Flota, "Black Biography in Early US Comic Books, 1944-1969"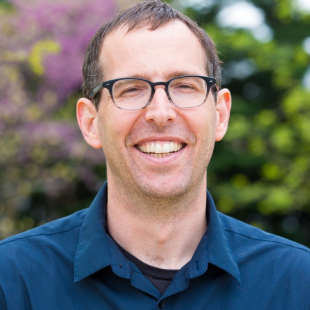 Brian will be using his award to support the purchase of vintage Black comic books from Bertram A. Fitzgerald's groundbreaking series Golden Legacy Illustrated History (1966-1976), which feature biographies of historical figures such as Martin Luther King Jr., Toussaint L'Ouverture, Frederick Douglass, Harriet Tubman, and Thurgood Marshall. This project has two aims. The first is to fill in some of the scholarly gaps in the literature about these early examples of Black comic book biography, which Brian will do by presenting his research at conferences and in article-form. The second aim is to continue developing JMU Libraries Special Collections' Black Studies Research Comic Book Collection. Brian will be donating these purchases to JMU's collection, which presently holds approximately 1,500 single-issue Black comics. Very few of the Black comic biographies from the pre-Golden Legacy era are in any research library collection, so adding examples to our collection will contribute to its scholarly value as an archive.
Philip Herrington, "The Plantation Revival: Magnolia Plantation & Gardens, Charleston, SC"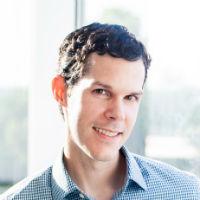 Philip will be using his award to support his current book project, The Plantation Revival, which examines the origins and evolution of this iconic architectural form tied unambiguously to the slave South. Magnolia Plantation & Gardens in Charleston, SC, is one case study in this work. Made accessible to the public in 1870, Magnolia Plantation & Gardens was the first plantation (excluding George Washington's Mount Vernon) to open its gates as a tourist destination. While the plantation's owners, the Drayton family, initially marketed the property as Magnolia Gardens and emphasized its importance as an early American garden landscape, in the latter half of the twentieth century the subsequent generations of the Drayton family, recognizing the appeal of plantation tourism, opted to restyle the property to evoke antebellum fantasy. Philip will be traveling to South Caroline to conduct research at Magnolia Plantation, and to consider how the interpretation of Black people and history changed at Magnolia as a part of the evolution of its telling of its plantation past. 
Congratulations to our faculty and students on these fantastic projects! Thank you to the members of our AAAD Faculty & Student Awards Committee and thank you to our AAAD faculty advisors for supporting our students in producing such excellent work.