Donna Harper to cap 47-year career with spring 2024 retirement
JMU Headlines
---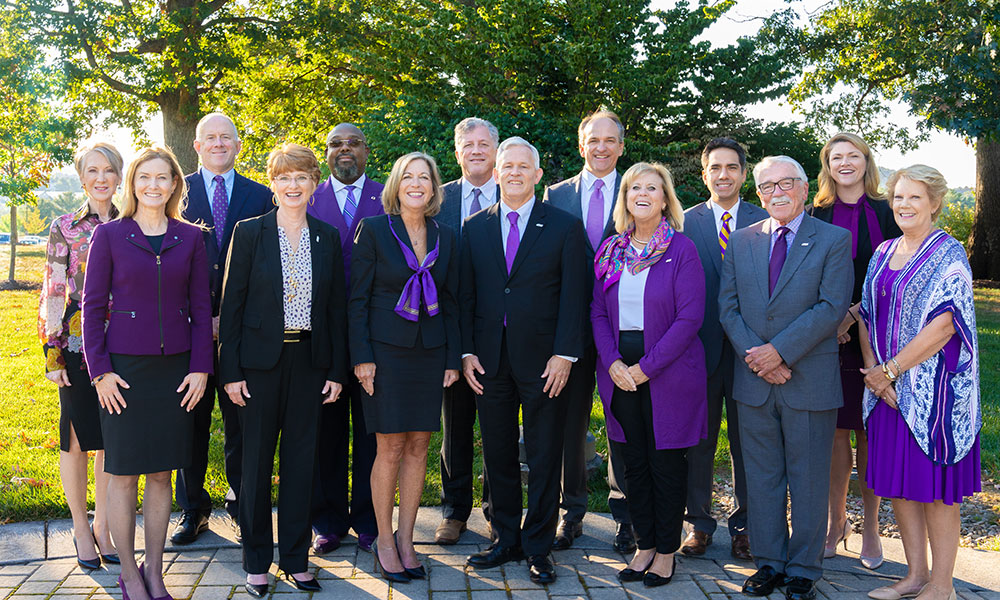 HARRISONBURG, Va. — Donna Harper, vice president for access and enrollment management at James Madison University, will retire in spring 2024, closing out a 47-year career at her alma mater that began shortly after she earned her bachelor's degree in 1977. 
Harper, who also holds master's and educational specialist degrees from JMU, has served in her current roll since October 2012, where she oversees the Office of Admissions; Office of Financial Aid and Scholarships; University Events; Access and Educational Outreach; Title IX; First Generation Student Success; and the Institute for Stewardship of the Natural World. 
JMU President Jonathan R. Alger said he is immensely proud of Harper's accomplishments and that her career at JMU has been defined by excellence and a tireless commitment to the university mission. 
"With 47 years of dedicated service, Donna has left an indelible mark on this institution," Alger said. "Her unwavering commitment has been nothing short of extraordinary. We congratulate her on her well-deserved retirement and wish her the very best in this new chapter of her life." 
In her current role, Harper also assists with university-wide projects and programs, including institutional celebrations and commencements. 
In addition to coordinating enrollment management for the university, Harper oversees programs and initiatives to enhance access, serves as the liaison to the First Scholars program and chairs the JMU Cohort's participation in the National Student Personnel Administrator's Association program. 
Before becoming the vice president for access and enrollment management, Harper served as executive assistant to the president for 11 years, from September 2001 to October 2012. 
Prior to 2001, she held a number of other leadership positions at the university, including associate vice president for student affairs; director, health and recreation; interim director and then director, health center; assistant to the associate vice president for student affairs; assistant dean of students; and assistant to the associate director for student affairs. 
As an undergraduate, Harper was a student-athlete who played field hockey. 
She is a member of, and advisor to, the Alpha Sigma Alpha Sorority and enjoys working in the community, where she has served on the Rockingham Educational Foundation and The Community Foundation, serving as officers on both boards. She is a board member of the Central Virginia Alzheimer's Board, and a past president of the Spotswood Garden Club. 
Harper and her husband, Randy, live in Port Republic, Virginia, and enjoy "babysitting" their six grandchildren. Their two children also graduated from JMU. 
# # # 
Contact: Eric Gorton, gortonej@jmu.edu 
More information about James Madison University, including rankings and recognitions can be found at jmu.edu/about.