JMU earns Silver-level for being a Bicycle Friendly University
JMU Headlines
---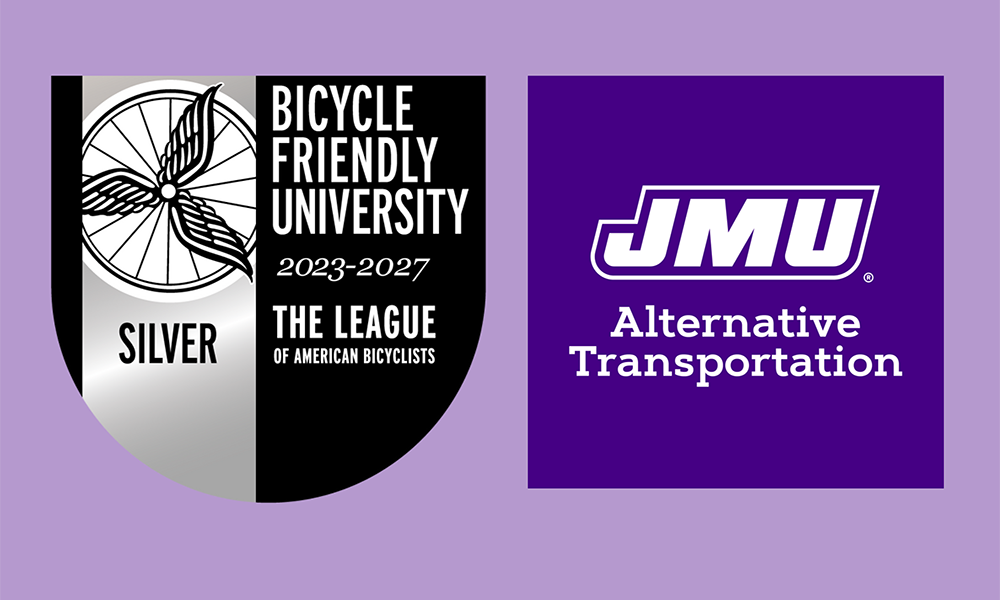 HARRISONBURG, Va. — James Madison University has been awarded Silver-level Bicycle Friendly University status for its efforts to promote and enable safe, accessible bicycling on campus.  
The recognition comes from The League of American Bicyclists, a grassroots advocacy organization that encourages better bicycling and protecting the rights of people who bike.  
"We are proud to receive the Silver-level Bicycle Friendly University award from the League of American Bicyclists," said Valerie Kramer, alternative transportation manager at JMU. "This award recognizes JMU's efforts to make bicycling to, from and on campus safer and easier, and to advance environmental sustainability on campus through expanded bicycle education and infrastructure." 
The Bicycle Friendly University program consists of 220 colleges and universities in 46 states and the District of Columbia and is part of the League's Bicycle Friendly America program, which also awards communities and businesses with certifications as part of its mission to make bicycling safe, comfortable and more accessible for all.    
"It is inspiring to see so many universities committing to the vision of a Bicycle Friendly America," said Bill Nesper, executive director of the League of American Bicyclists. "These institutions, including James Madison University, are leading by example and helping to set the standard for better bicycling. Each Bicycle Friendly University acts as a trailblazer to develop and promote safer, more accessible transportation infrastructure and supportive programming for new bicyclists in their communities."