Dedicating Holland Yates Hall
Celebrating the generosity of Paul Holland ('82) and Linda Yates
JMU News
---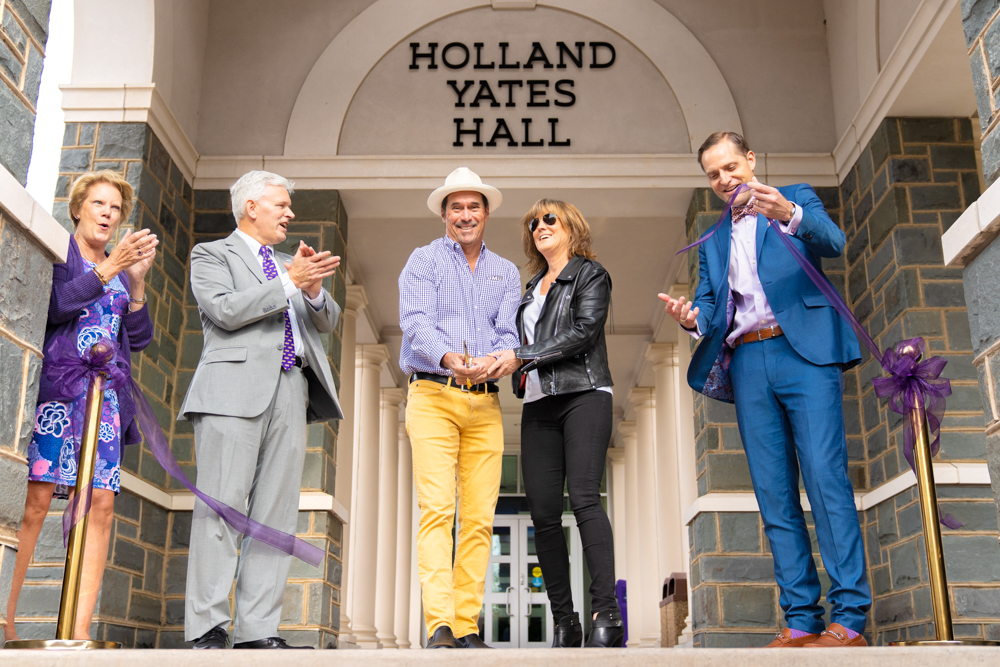 SUMMARY: This Homecoming weekend, members of the JMU community gathered to celebrate and participate in the official dedication of Holland Yates Hall, which serves as the "gateway to JMU, passport to the world" through the Office of Admissions and The Center for Global Engagement.
---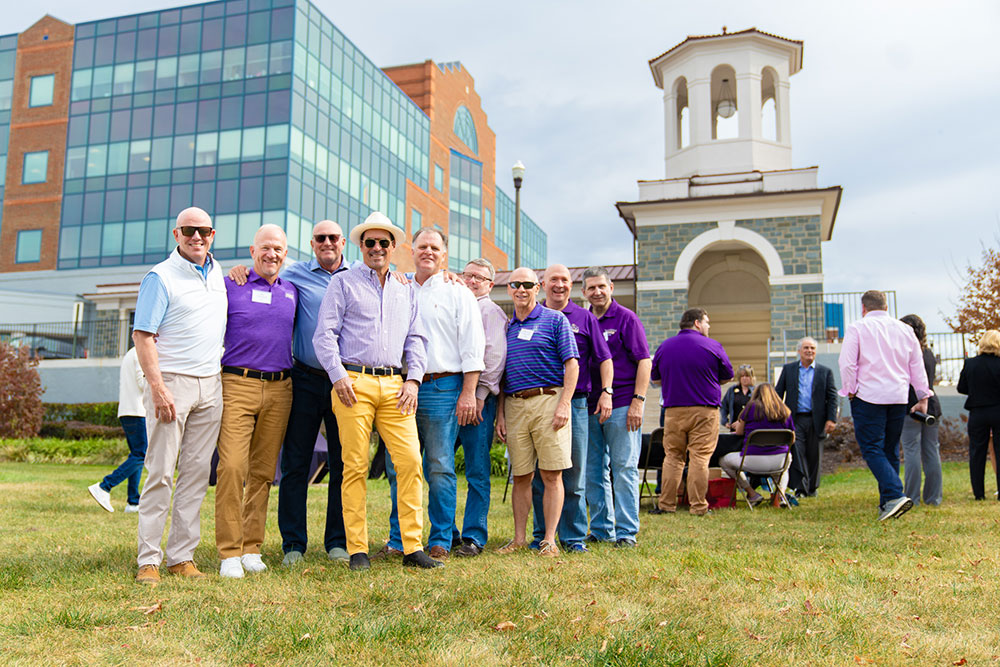 Venture capitalist, entrepreneur and documentary producer Paul Holland ('82) celebrates the building dedication surrounded by his Sigma Nu fraternity brothers. "I recognized the power of many as a result of my association with Sigma Nu," Holland said in his remarks. "I love these guys, and I'm so grateful to have them in my life for 40 years."
---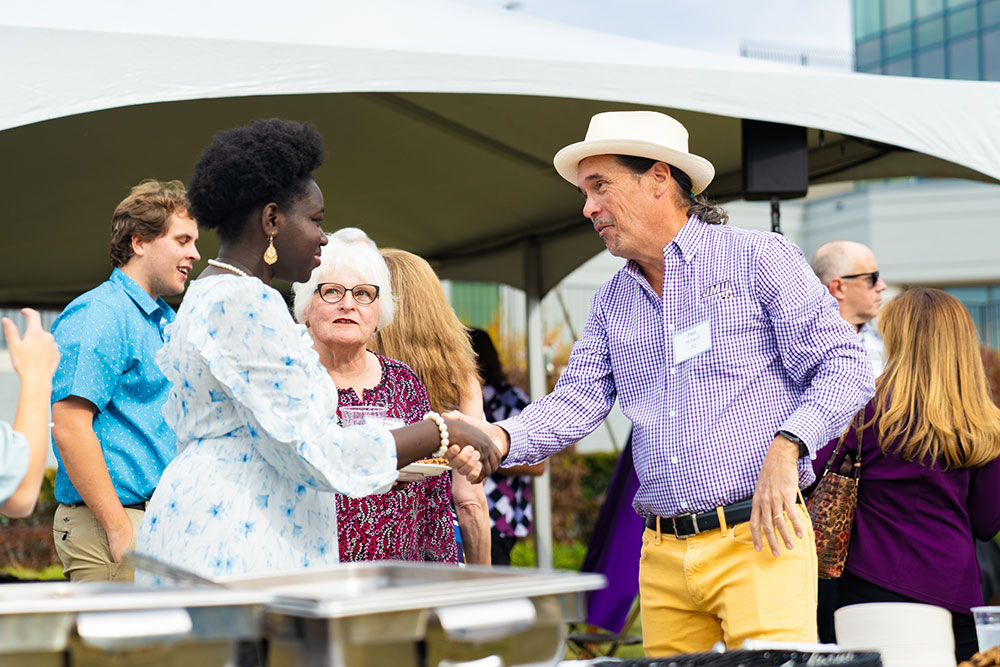 Holland greets Cynthia Skelley and student speaker N'Deye Sock, a junior communications and SMAD double major, outside of the about-to-be unveiled hall. JMU's most visited building, Holland Yates Hall houses the Office of Admissions, the Center for Global Engagement and The Graduate School.
---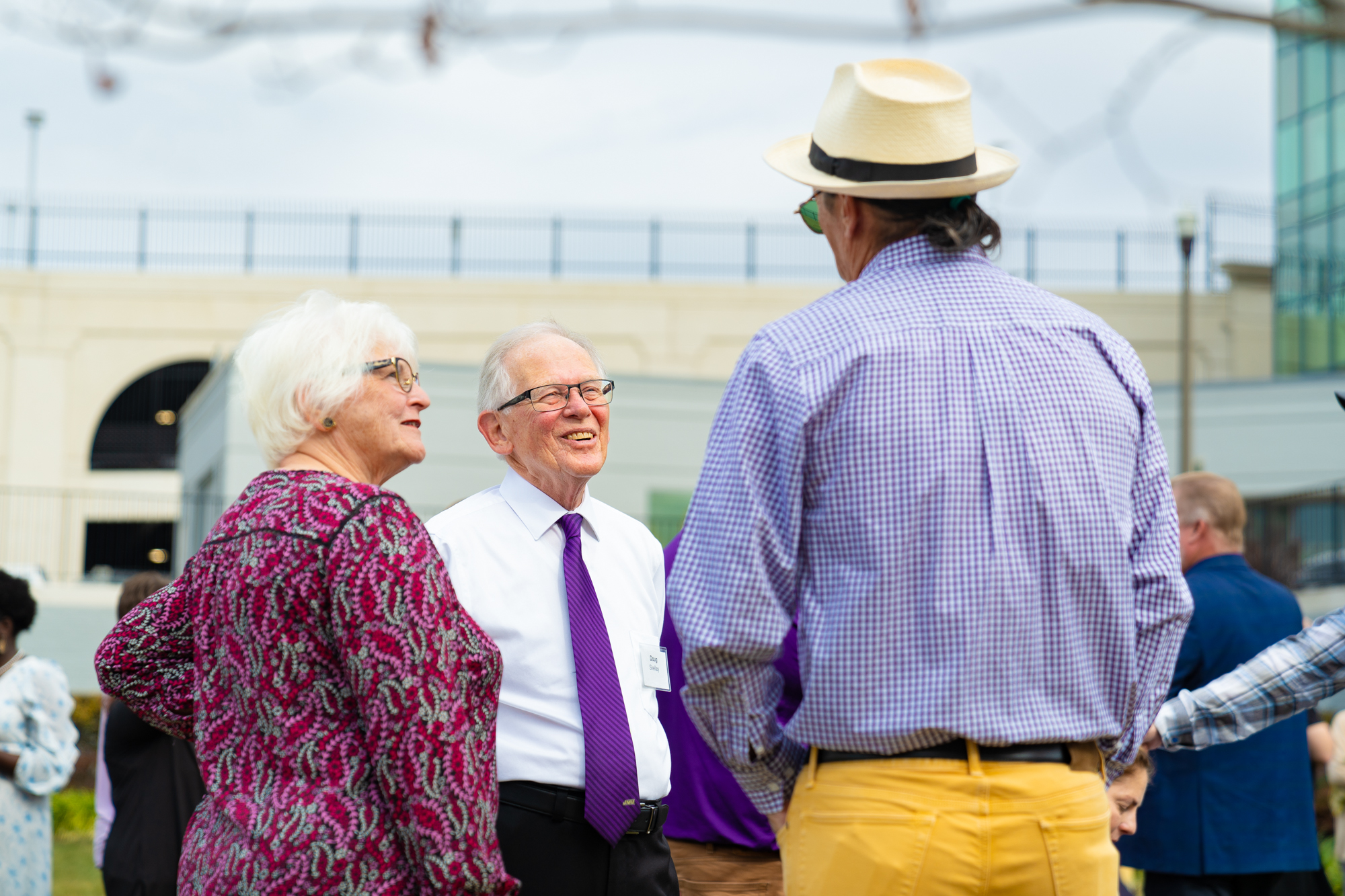 His return to campus allowed Holland to reconnect with former professor Doug Skelley, for whom Holland and Yates named a scholarship. Skelley, here with his wife, Cynthia, taught Holland when he was a student at JMU in the 1980s.
---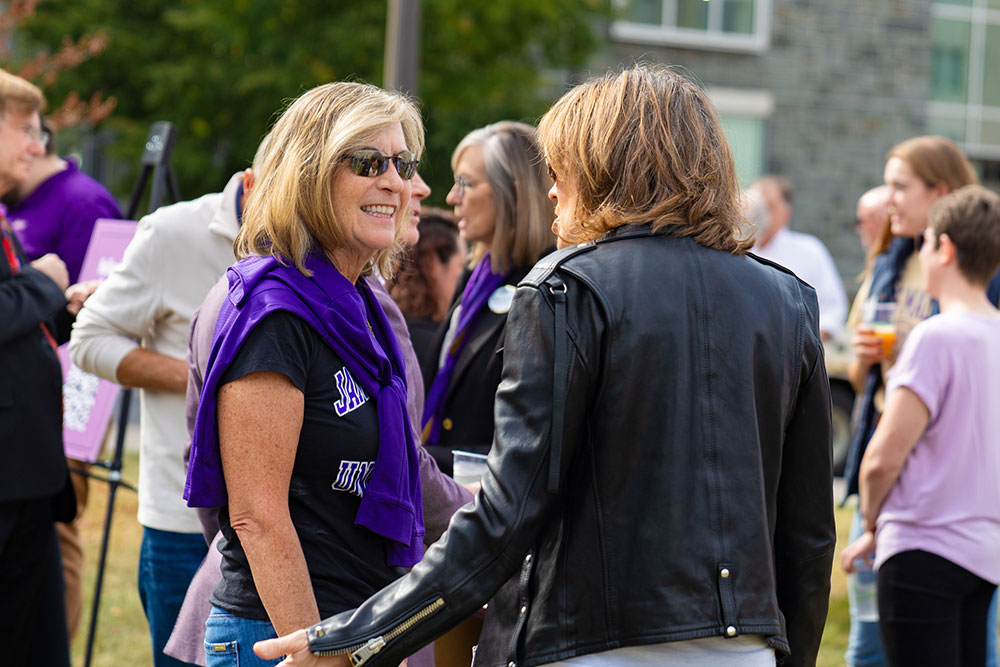 Founder and CEO of Mach49 Linda Yates catches a moment with another business powerhouse, JMU Board of Visitors Rector Maribeth Herod ('82).
---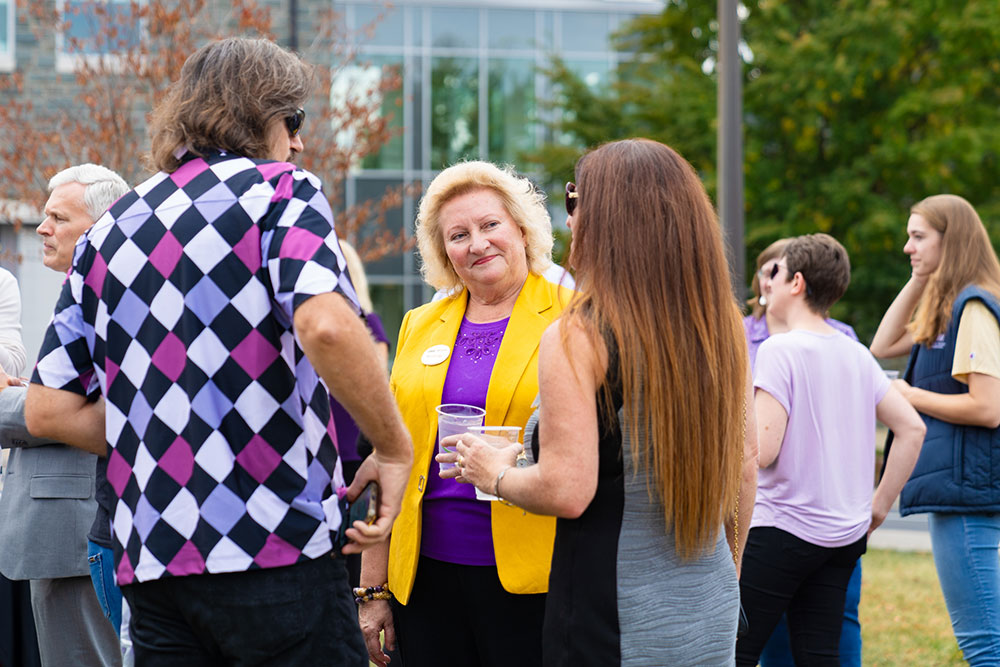 JMU First Lady Mary Ann Alger welcomes David and Beverly Rider to JMU's campus for the first time. The Riders traveled from their home state of Florida in support of their friends, Holland and Yates.
---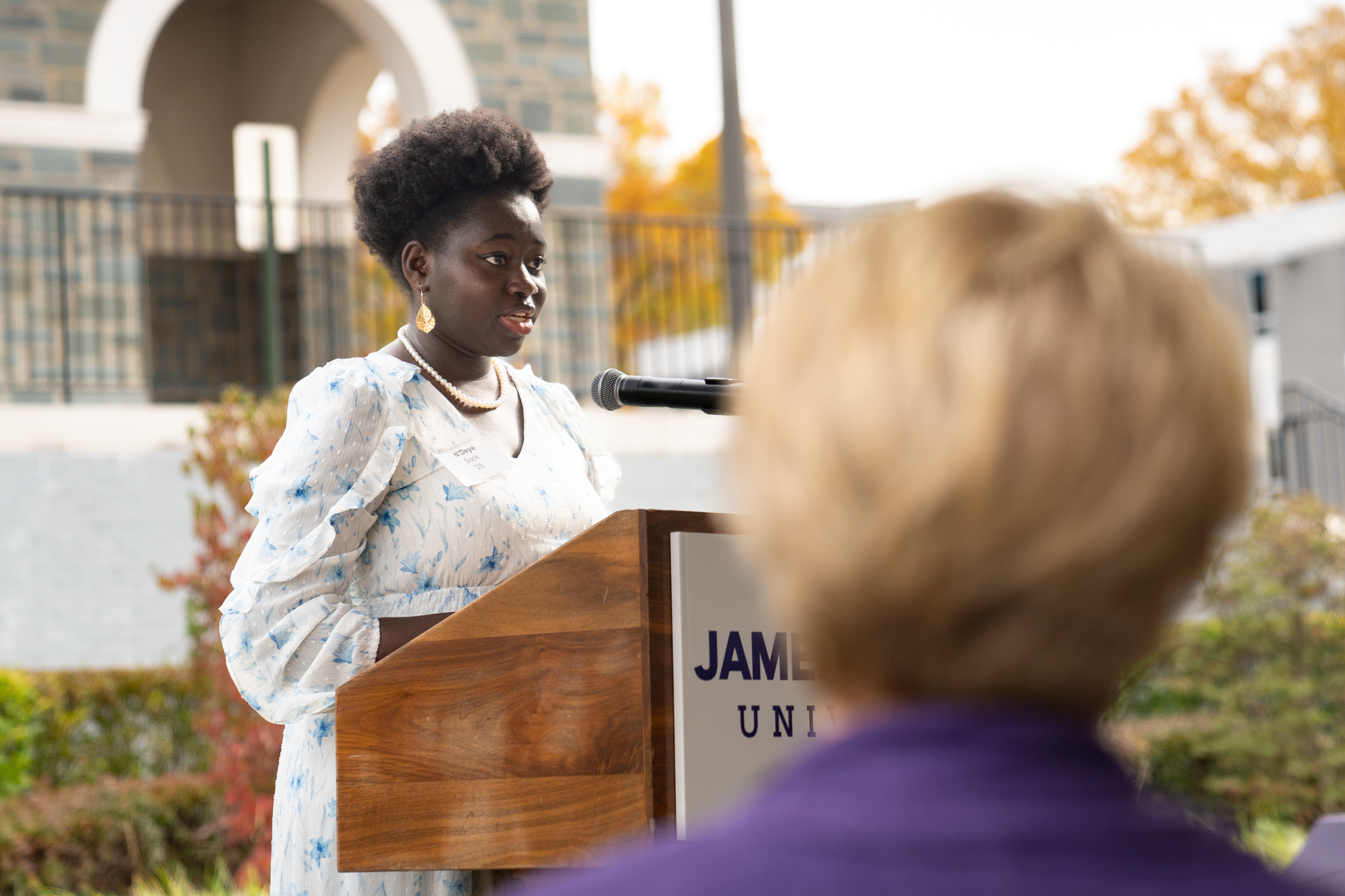 Sock, a first-generation college student and a proud Centennial Scholar, speaks about her student intern experiences in New Zealand and her "wake-up call" experience studying abroad in the Dominican Republic. "It opened my eyes so much to what I do have."
---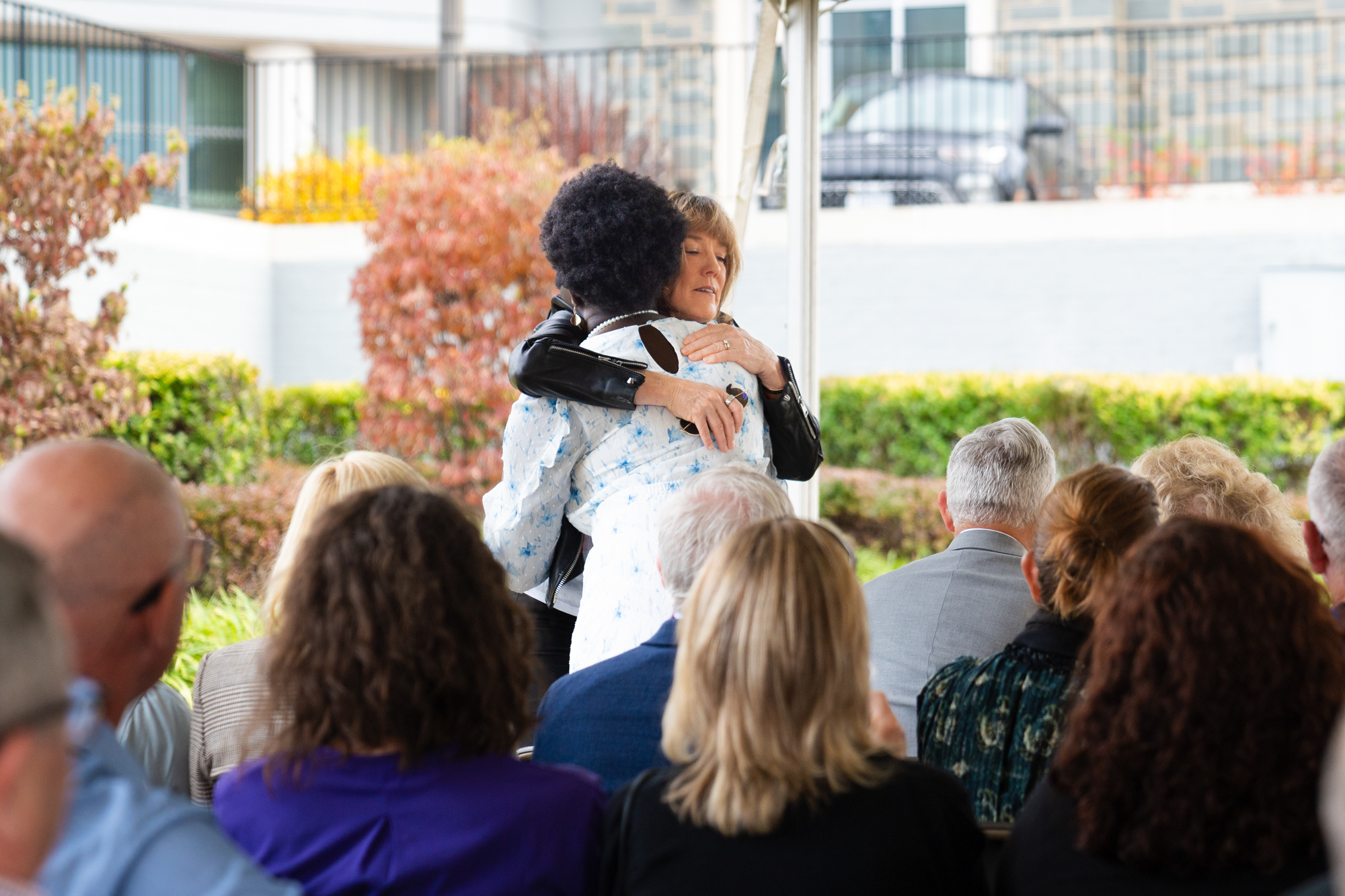 Moved by the JMU student's story, Yates embraces Sock.
---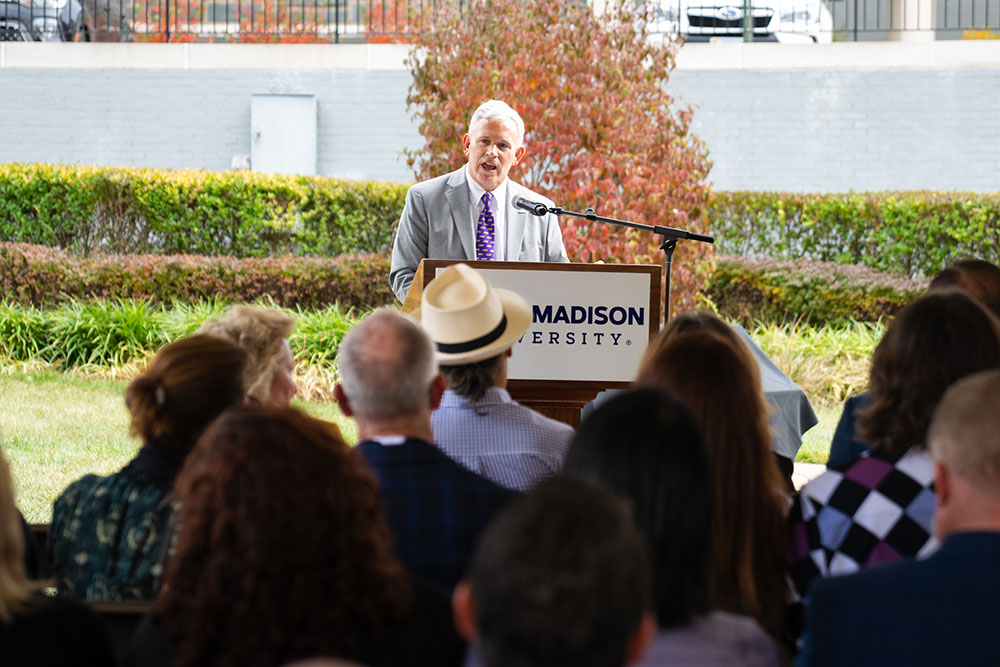 "Holland Yates Hall is more than just a building for us," said President Alger in his remarks. "This opening is important because it represents our unwavering dedication to providing our students with the tools that they need to thrive in the 21st century."
---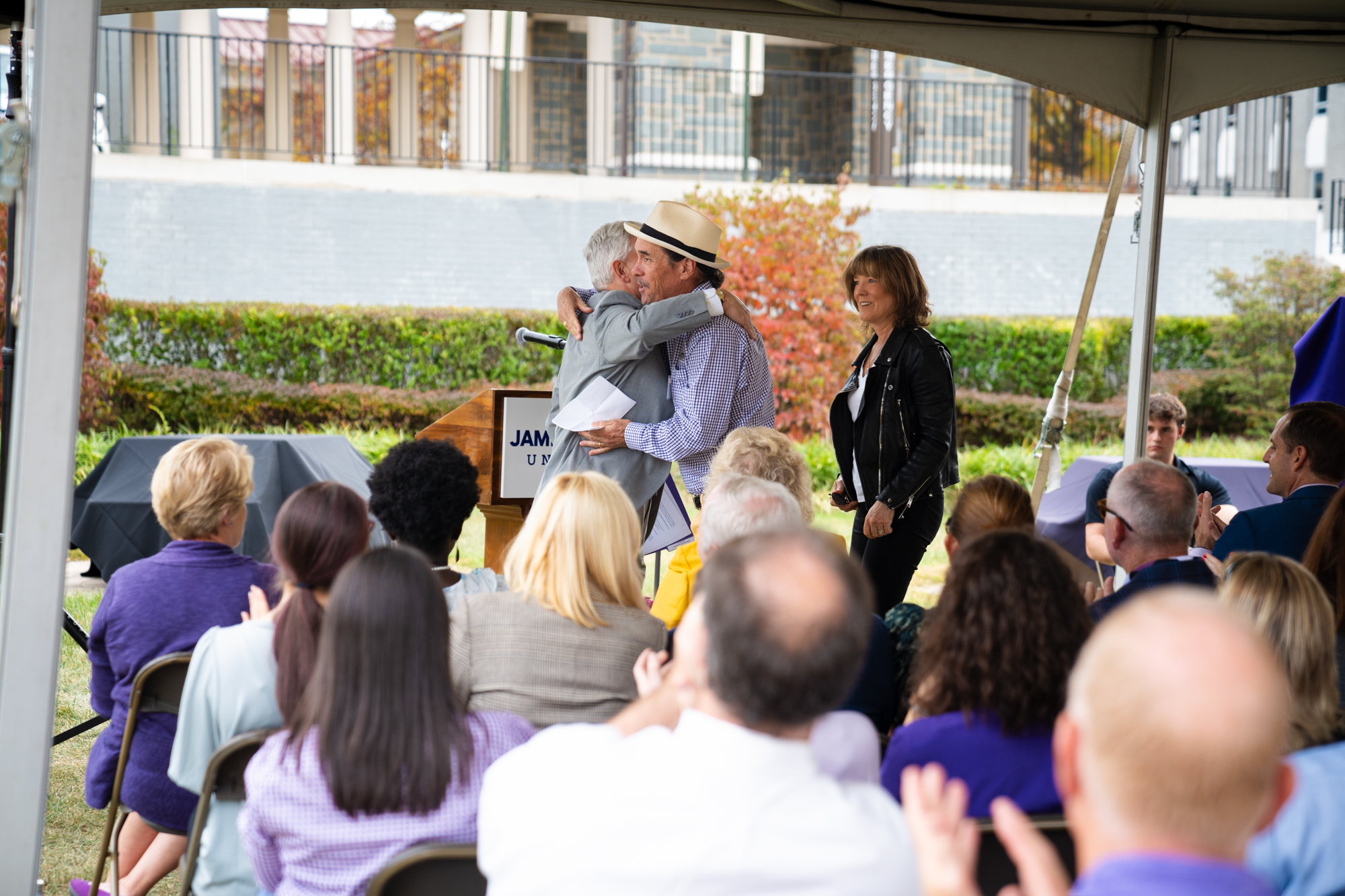 "How incredible to think about the countless lives that you are going to affect going forward," Alger said as he introduced Holland and Yates to speak.
---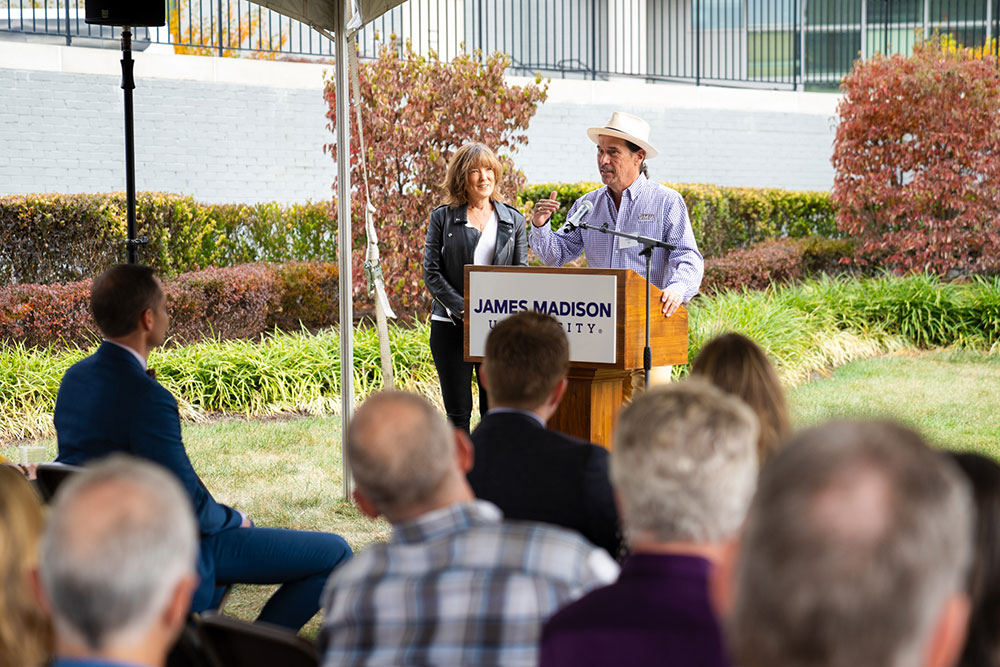 Holland lauds the university's growth under President Alger. Speaking to Sock from the podium, Holland said, "I was one of those kids who couldn't afford to go [abroad], and it killed me. ... I worked all four years while I was here, so hearing your story is incredibly fulfilling for me, and for Linda."
---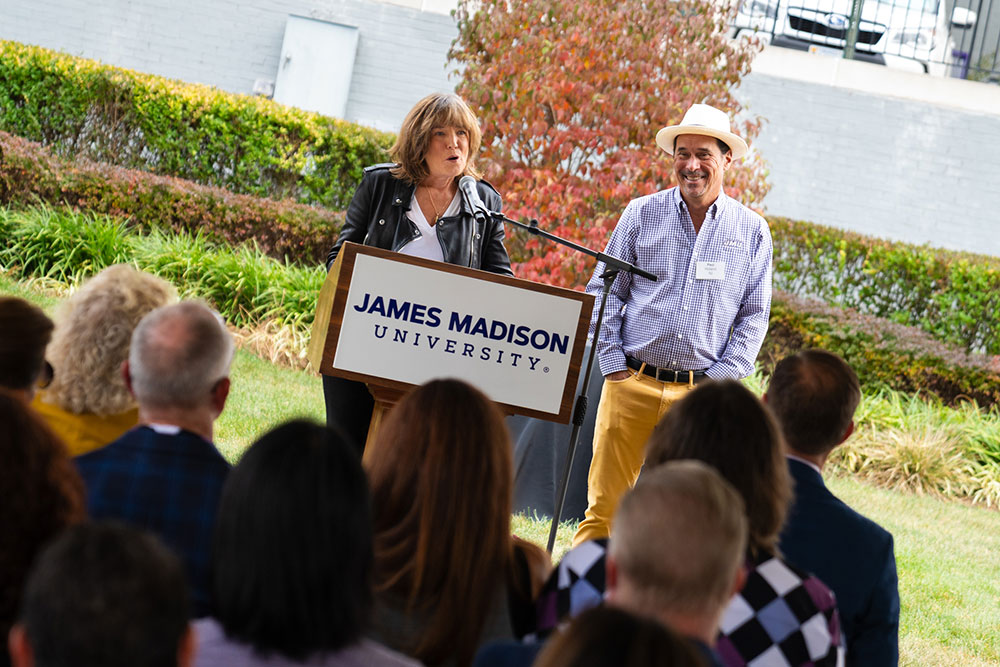 "I am proud to be an adopted Duke," Yates said, before going on to exhort the audience to become activists who help students become "global citizens who help the world." Of her husband Paul, she said, "All of you have made him, and I'm super, super grateful." The naming "is truly meaningful because it is a gift to us; it's not our gift to you."
---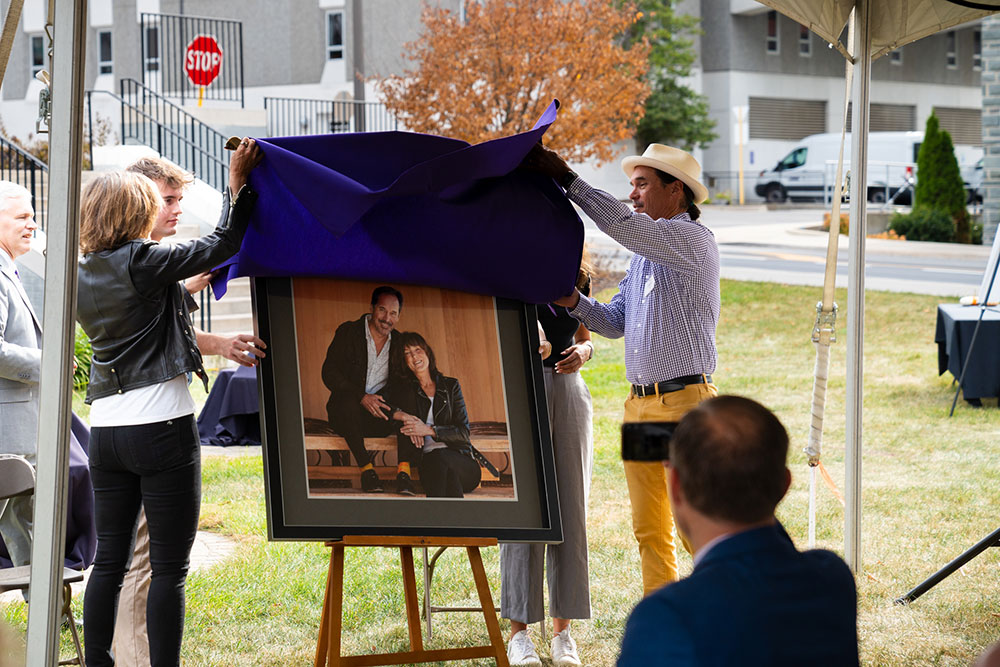 Holland and Yates unveil the portrait that will hang in the building that bears their name.
---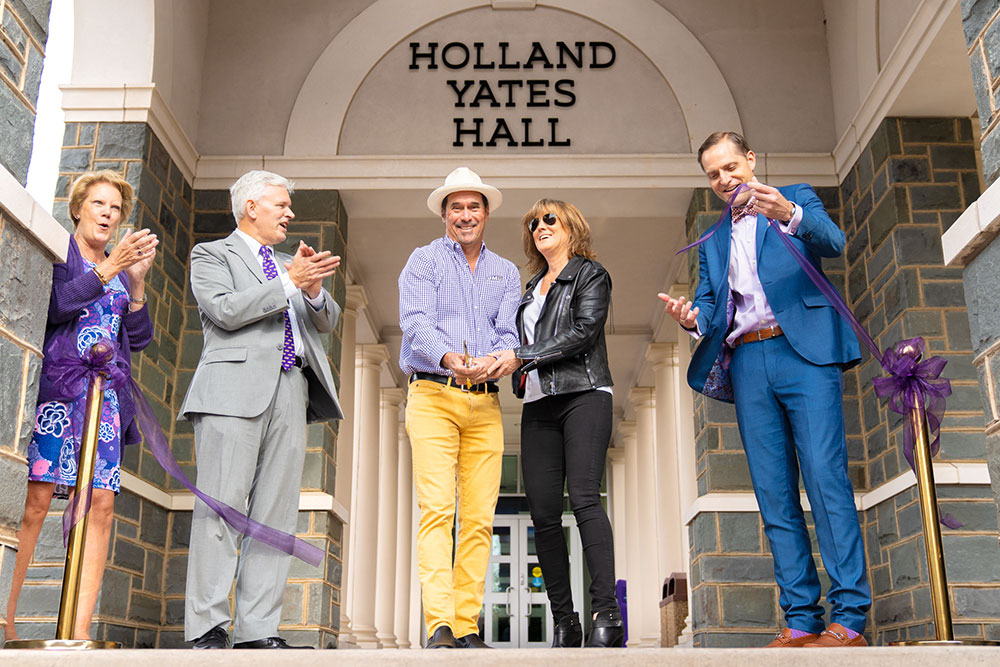 Cutting the ribbon to Holland Yates Hall are (left to right) Donna Harper, VP of Access and Enrollment Management, who served as emcee of the dedication, Alger, Holland, Yates and Nick Langridge, VP of University Advancement.
---