JMU News
Best. Year. Ever.
Fourth annual photo contest calendar ready to inspire JMU giving
---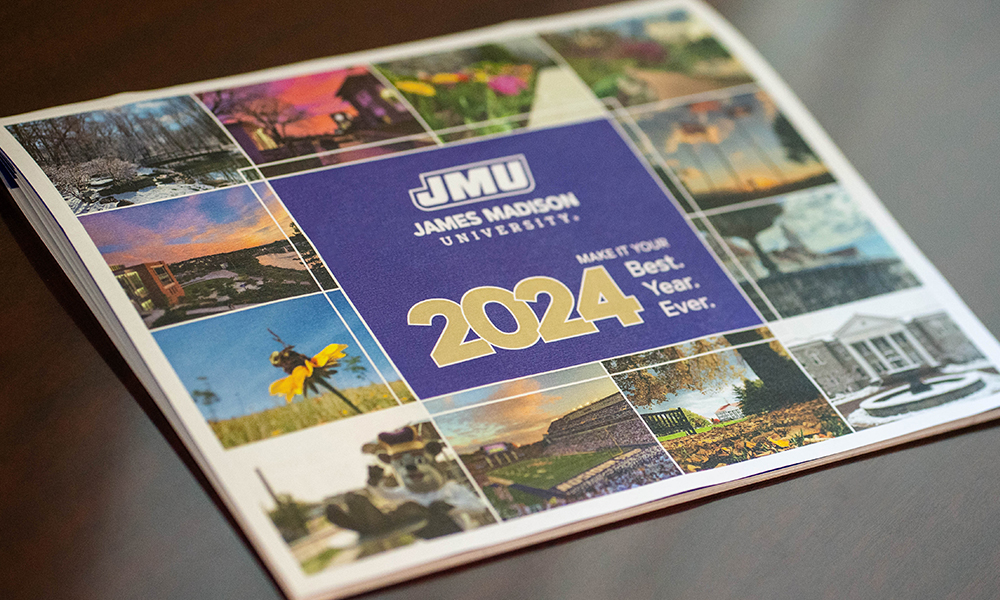 More than a dozen winning views of campus submitted by alumni, students and their parents are featured in the 2024 Capture Campus Wall Calendar, which is available now for a gift of $25 or more. Proceeds will benefit JMU. 
When the call for submissions went out over the summer, 165 people responded with 277 original photos.
"This is the most submissions we have ever received for the Capture Campus photo contest, which just goes to show the rising popularity of the contest and the fondness our Dukes have for campus and their time here," said Jessica Savoie ('14, '20M), interim alumni director.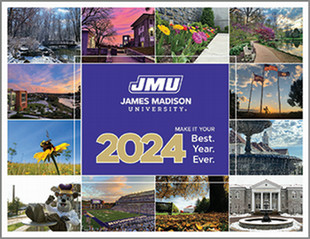 The 2024 calendar is available now through Oct. 31 with gifts providing flexible funds that can be used for urgent needs, new ideas and life-changing opportunities. Most recently, President Jonathan R. Alger directed that a portion of these flexible funds be used toward the purchase and distribution of purple, pocket-sized U.S. Constitutions in August to the incoming freshman class.
"As anyone who has experienced JMU and the Valley knows, we are blessed with so many amazing views. So it is really no surprise how many beautiful images we received," Savoie said. "We did our best to include as many photos as possible in the calendar design because they depict the many perspectives that make up our Madison Experiences. For those who don't get to walk through campus every day, we hope this calendar can bring a little bit of JMU into everyone's home."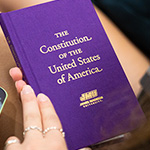 The 2023 calendar raised a record $43,593, nearly doubling the previous year's total of $22,270. It also won the Council for Advancement and Support of Education's Gold award for the stellar collection of images, design and fundraising results.
To submit photos in next year's contest for the 2025 calendar, start capturing and collecting your original high-resolution images of campus now. The contest will open during summer 2024.