Featured Stories
From the 'Burg to the Bench
Alumnus is U.S. Magistrate Judge for Eastern District of Virginia
---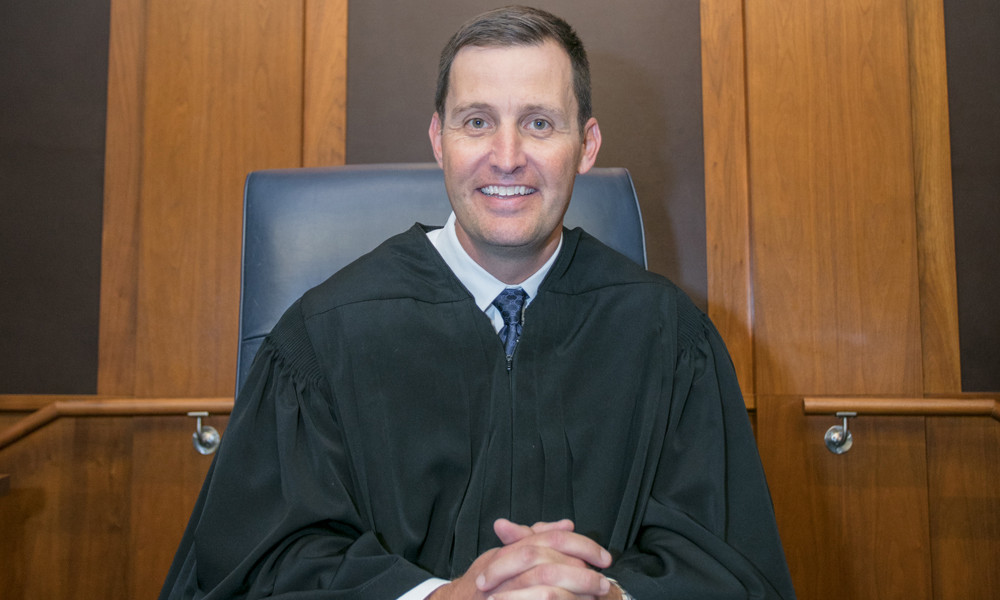 SUMMARY: United States Magistrate Judge Mark Colombell ('99) followed a nontraditional path to law school.
---
For Mark Colombell ('99), choosing Integrated Science and Technology as a major was an easy decision. It had a diversified curriculum to keep his interest — biology, chemistry, energy and the environment.
"I always thought I had a calling to public service."
 — Judge Mark Colombell ('99)
"ISAT was kind of novel … [it] focused on all these different areas, and then you had a concentration, but you kind of dipped your toes into all of those. That caught my attention," said Colombell, who describes himself as intellectually curious. "Just a single area of study — I would have been too easily distracted." 
He was among the first Dukes to enroll in the ISAT program in 1995 and remembers freshman classes held in trailers by the former Convocation Center. Four years later, he received his cap and gown, which coincided with the completion of the ISAT building.
Even with a concentration in Biotechnology, "I always thought I had a calling to public service," said Colombell, whose mother worked in a public school and whose father spent his entire career with the federal government. He considered applying his degree toward a career in forensic science but took a serious look at law school as his Madison Experience came to a close. Three years later, he earned his law degree from the University of Richmond.
Although Judge Colombell didn't follow a traditional path to law school, he felt his ISAT classes prepared him well. "Those professors, like [Cindy] Klevickis, had expectations that drilled in the work ethic of what would be required to succeed in law school," he said.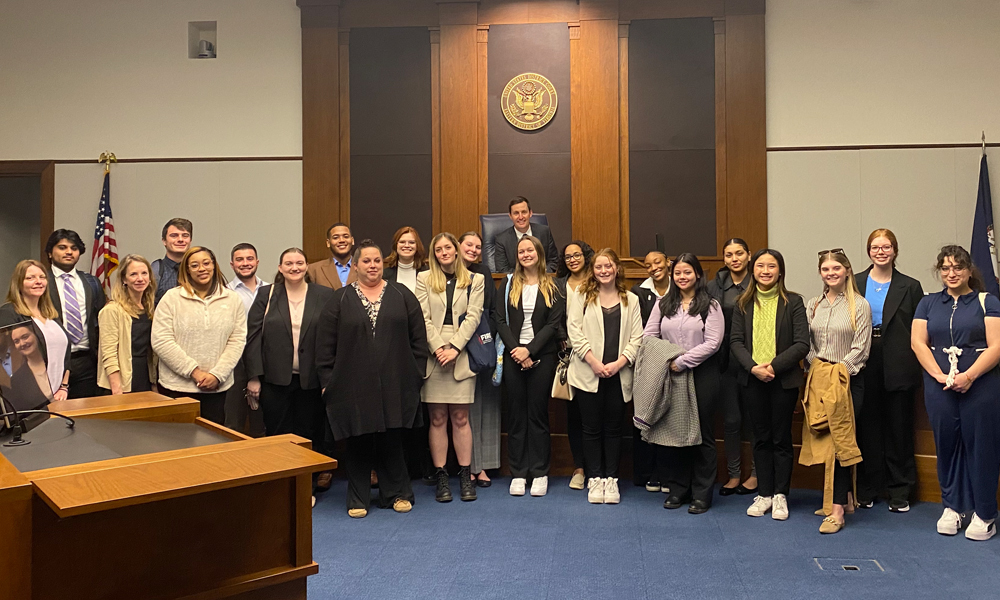 Judge Colombell began his legal career as a law clerk for the Honorable Michael C. Allen (Ret.) of the Chesterfield County Circuit Court in Virginia and spent the next 18 years as a civil litigator for the Richmond law firm of Thompson McMullan P.C.
On May 10, 2021, Judge Colombell reached a professional milestone when he was selected and sworn in as a United States Magistrate Judge for the U.S. District Court for the Eastern District of Virginia – Richmond Division. Magistrate judges are nominated for an eight-year term by federal district judges on the recommendation of a committee composed of lawyers and other citizens.
In this role, Judge Colombell works alongside a fellow Duke, the Honorable Summer Speight ('06), who was appointed as a United States Magistrate Judge in March. "I'm so thankful to have Judge Speight as a colleague," Judge Colombell said. "She has stepped right in and done a tremendous job. It's a tough adjustment to go from private practice to the bench." Prior to her appointment, Judge Speight was a partner with McGuireWoods LLP in Richmond, Virginia.
Due to the interconnectedness of their two chambers, Judge Colombell and Judge Speight often depend on one another. They share responsibilities including presiding over preliminary proceedings in criminal cases and conducting settlement conferences in civil disputes. "We have a wonderful working relationship. She's going to do a great job going forward," Judge Colombell said.
Judge Colombell said the most rewarding part of being a magistrate judge is presiding over naturalization ceremonies. "When individuals become new U.S. citizens, I get to share with them a little bit about my family's background," which includes grandparents who emigrated from Ireland and Germany. During these ceremonies, "each person gets introduced by name and country of origin, and it's amazing that you see all of their paths converge on that day. They take the Oath of Allegiance, and it's a really, really special day."