JMU Headlines
JMU president to visit Hiroshima to participate in international summit
---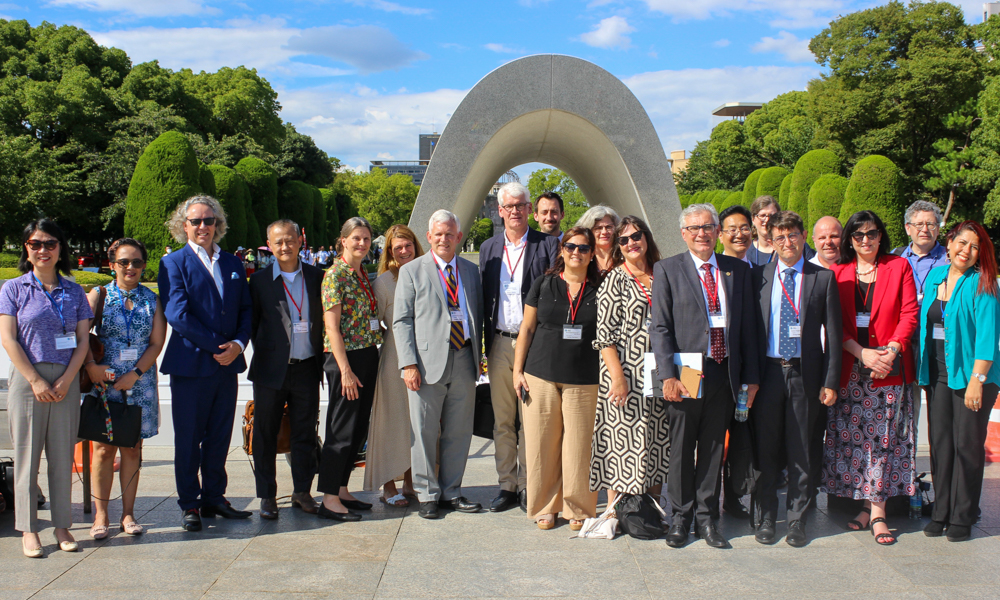 Jonathan R. Alger, president of James Madison University, is set to travel to Hiroshima, Japan, to participate in the International Network of Universities Leaders' Summit. Alger's attendance at this renowned event highlights JMU's commitment to fostering international partnerships and collaboration through education. The summit is hosted by Hiroshima University, Japan from August 3-8. This year's summit is held to mark INU's 25th anniversary and also coincides with the commemoration of the anniversary of the atomic bomb on Hiroshima on Aug. 6, 1945. 
The theme of the summit is 'The role of universities in internationally changing political and social contexts', considering how universities can navigate the challenges in their political surroundings, whilst making an impact on society. The summit will consider the integration of education and research for societal benefit, the protection of academic freedom and open debate in university settings, and threats against democracy in a global context. 
Alger will join other university presidents, vice-chancellors and rectors from INU's 13 member universities from around the world. This summit will provide these leaders with access to a range of perspectives on issues facing higher education in the current global climate and to give those attending the space to reflect on what this means for their institution and beyond. The culmination of the Leaders' Summit will be the signing of a new INU Charter. The charter will: reaffirm commitment to INU's values, confirm commitment to protecting academic freedom, and promote peace and global citizenship.
During his visit to Hiroshima, Alger will take time to meet with JMU students and alumni. There are three current JMU students who are participating in the INU's International Student Seminar for Global Citizenship and Peace. During the seminar a panel of students from member universities will share the challenges they face, and their future hopes and concerns, with university leaders. The aim of this session is for university leaders to gain a better understanding of global issues facing students today, and how universities can better support them to make a difference in the world.
As he prepares for this journey, Alger would like to express his gratitude to JMU's faculty, staff and students for their continued participation in the INU. He believes that their shared commitment to fostering a culture of understanding has propelled JMU to be a leader in global education.
For media inquiries, please contact: Ginny Cramer, cramervm@jmu.edu, 540-568-5325