Featured Stories
JMU alumni contribute to The Martin Agency's success
Virginia firm wins Ad Age's 2023 Agency of the Year award
---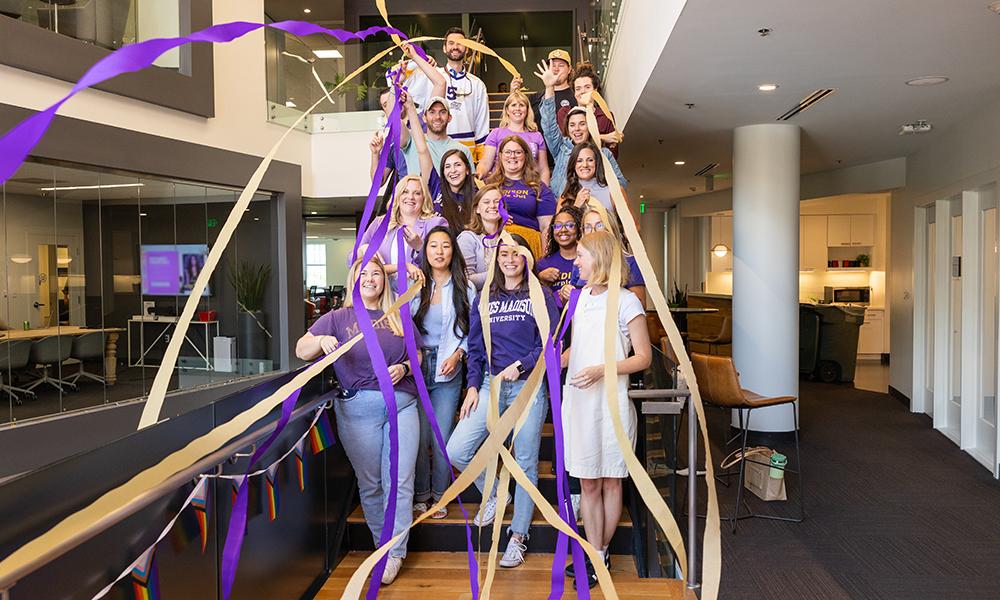 SUMMARY: Dukes employed at The Martin Agency share a sense of connection, values and work ethic.
---
"JMU and Martin are similar overall. We act small, think big, question critically and challenge ourselves to be unapologetically helpful."
 — Chase Maszle ('17)
The Martin Agency, a full-service advertising firm based in Richmond, Virginia, has been making a name for itself in a crowded industry for nearly 60 years. 
The company recently was named Ad Age's 2023 Agency of the Year. The recognition follows two consecutive wins as Adweek's Agency of the Year (2020-21) in addition to being listed as Fast Company's No. 6 Most Innovative in Advertising in 2023.
Elizabeth Paul ('03), chief strategy officer at Martin, said the firm applies the same dedication to building and strengthening its own brand as it does enhancing the image of its clients, which include such well-known companies as DoorDash, Geico, Hanes, Old Navy, Royal Caribbean and UPS.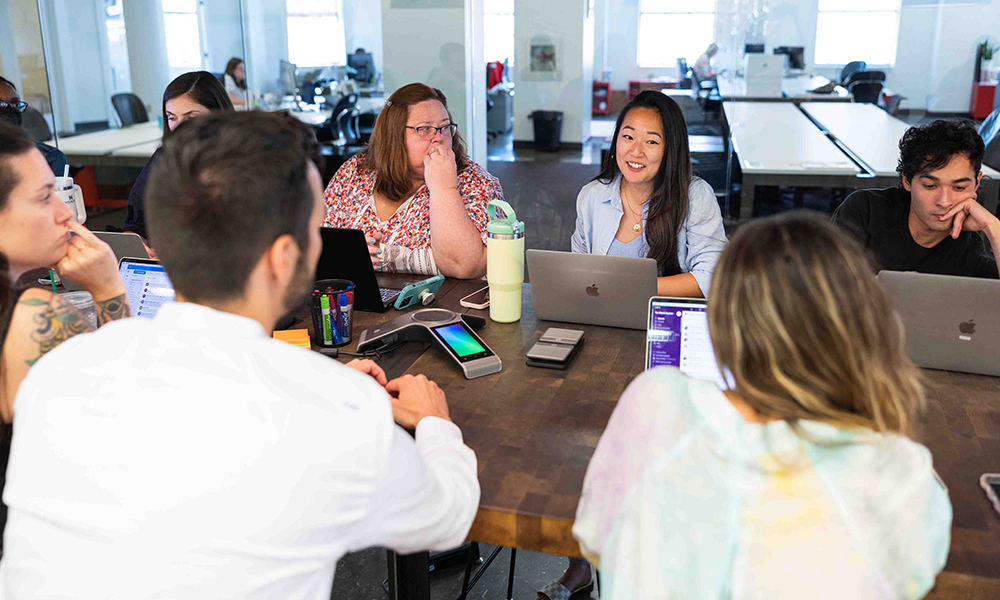 Martin also prides itself on having a diverse work culture. "We made a conscientious choice, almost six years ago now, to really invest in our culture and to invest in diversity," Paul said. "I think we are now seeing the dividends of that. It bears out in the work."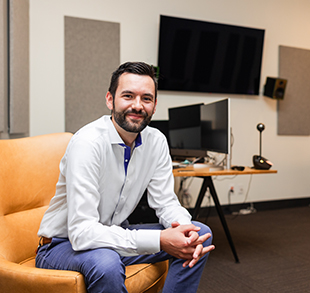 Chase Maszle ('17), digital producer and employee resource group lead at Martin, said his Madison Experience encouraged the same uniqueness and diversity of character.
"During my time at JMU, I learned to be unapologetically authentic," said Maszle, who majored in Media Arts and Design. "The professors, community members, even the folks who served me in the dining halls — they all had personality. The culture at JMU encourages and uplifts the unconventional."
Martin's commitment to authenticity allows the firm to break creative as well as geographic boundaries. Although the majority of advertising agencies are based in New York City and Los Angeles, Martin's Virginia address does not hinder its artistic endeavors. Interpersonal skills and daily communication are integral to the agency's work.
For Paul, those skills began to blossom at Madison. When her professors encouraged questioning of class material, she learned how to be curious and to communicate with faculty and peers. "I never felt at JMU like I was expected to have all the answers," Paul said. "I felt like I was rewarded for asking the right questions. And I think I had professors that encouraged that type of critical thinking."
The sense of connection and shared values among Dukes at Martin extends all the way to CEO Kristen Cavallo ('91), who prides the agency for hiring JMU alumni.
"JMU's strength is its well-rounded students. JMU taught us to see our skills as ambidextrous and transferable, and not to depend on one or two muscles. And that has been helpful in my professional life as problems come at you from all sides. Good leaders know how to ask the right questions, not just answer them. They think about how to set ambitious goals, not just measure against them. JMU taught us how to play 'total football' to quote Ted Lasso. And we are the better for it."
Paul shared that sentiment: "JMU grads who I work with — well-rounded is a great word. People who are smart, earnest and fun, but not pretentious. Willing to roll up their sleeves and do hard work, but not arrogant."
When Martin received the award for Agency of the Year from Ad Age, Maszle felt as though he was a part of something big. "It felt more real," he said, "like I had been one of the many folks who contributed."
Paul agrees. "This is definitely a team sport, which actually is everything that connects to my time at JMU. I feel like I had a lot of team projects."
Maszle also noted the common threads shared by JMU alumni and Martin employees.
"JMU and Martin are similar overall," he said. "We act small, think big, question critically and challenge ourselves to be unapologetically helpful."