PHOTOS: May 2023 Commencement
JMU Headlines
---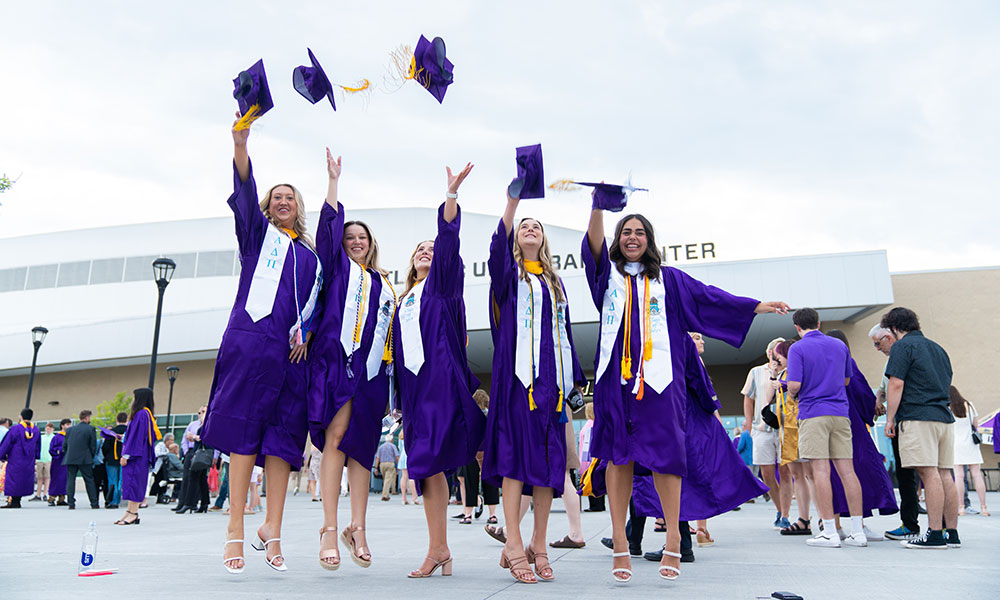 James Madison University graduates basked in the glory of their hard work and discovery during the university's annual May commencement exercises May 11-13.


Main ceremonies took place in the Atlantic Union Bank Center as honors flowed, cheers rose and caps flew.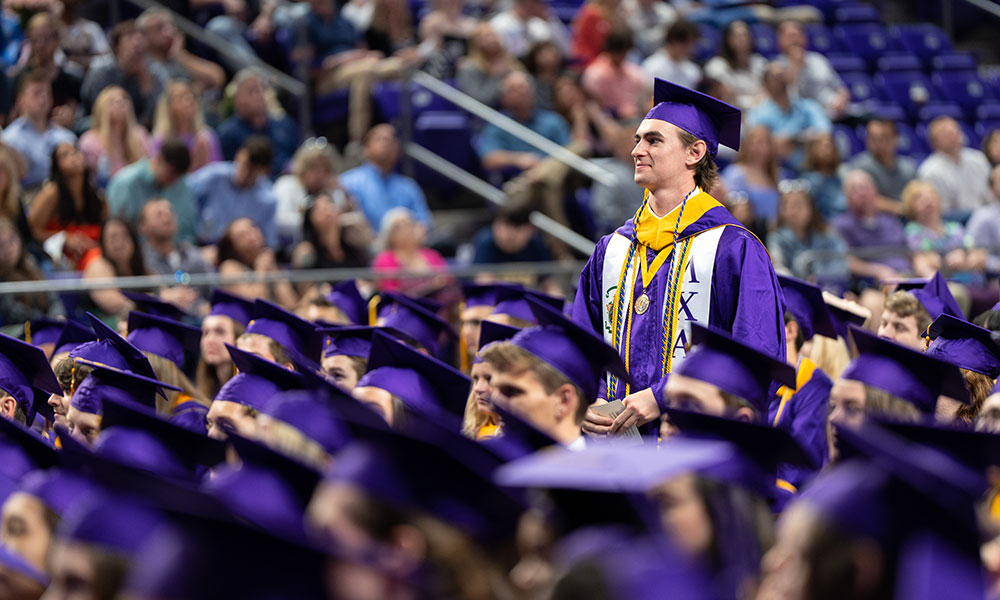 A total of 3,718 degrees were conferred to undergraduates from the university's eight academic colleges.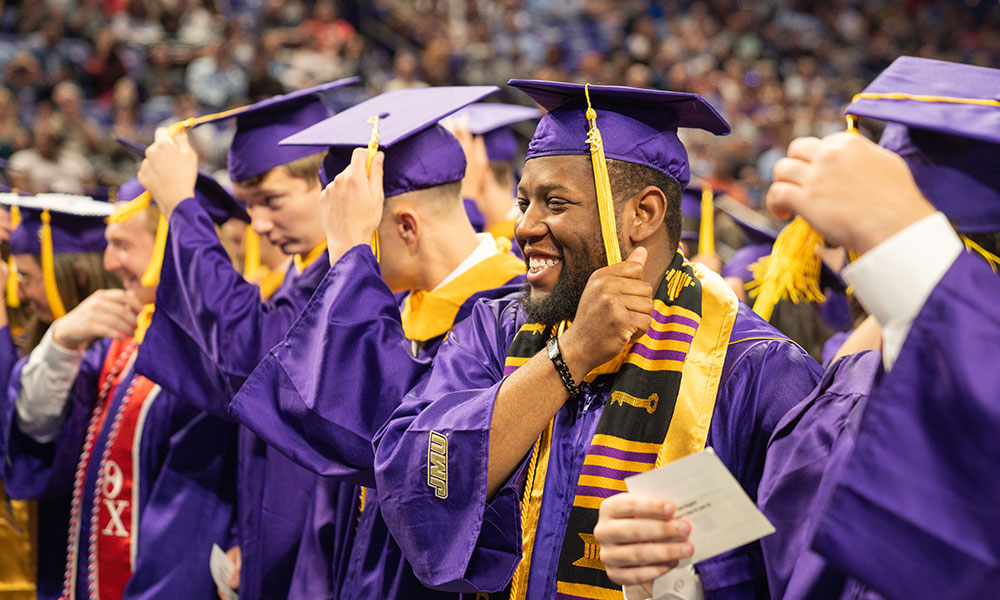 The three-day-long festivities saw JMU dole out advanced degrees to 555 graduate students and 32 doctoral students. Additional honors were conferred at Thursday's Honors College Medallion Ceremony, Friday's Nursing Convocation, Friday's Air Force ROTC Commissioning and Saturday's Army ROTC Commissioning.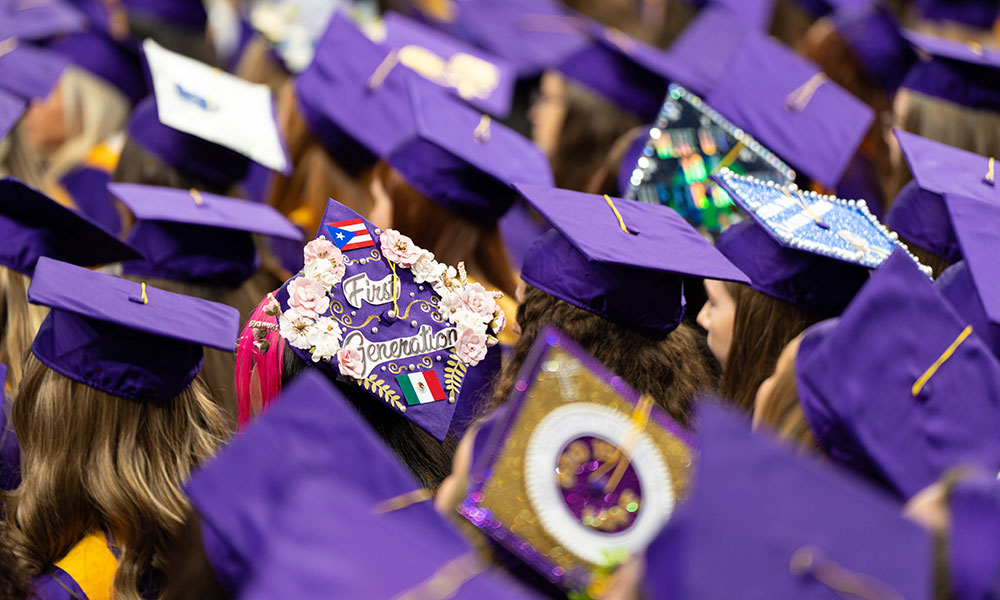 First-generation students, who make up 12% of the JMU population, were well-represented at the ceremonies that mark another chapter in the dream come true for so many bright and high-achieving graduates from all walks of life.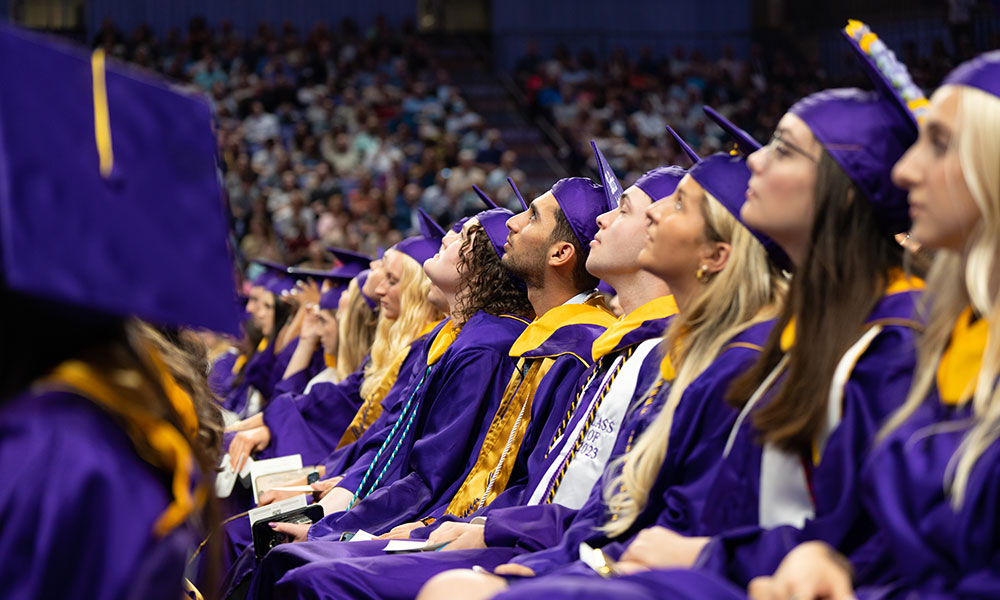 Graduates from the College of Health and Behavioral Studies react to their classmates' special moments during Friday's festivities. Joining CHBS on Friday were graduates for the College of Science and Mathematics and the College of Integrated Science and Engineering.
This scene following Saturday's College of Visual and Performing Arts ceremony was replicated by more than a few happy families. Graduates from the College of Education, University Studies and Professional and Continuing Education also received degrees on Saturday.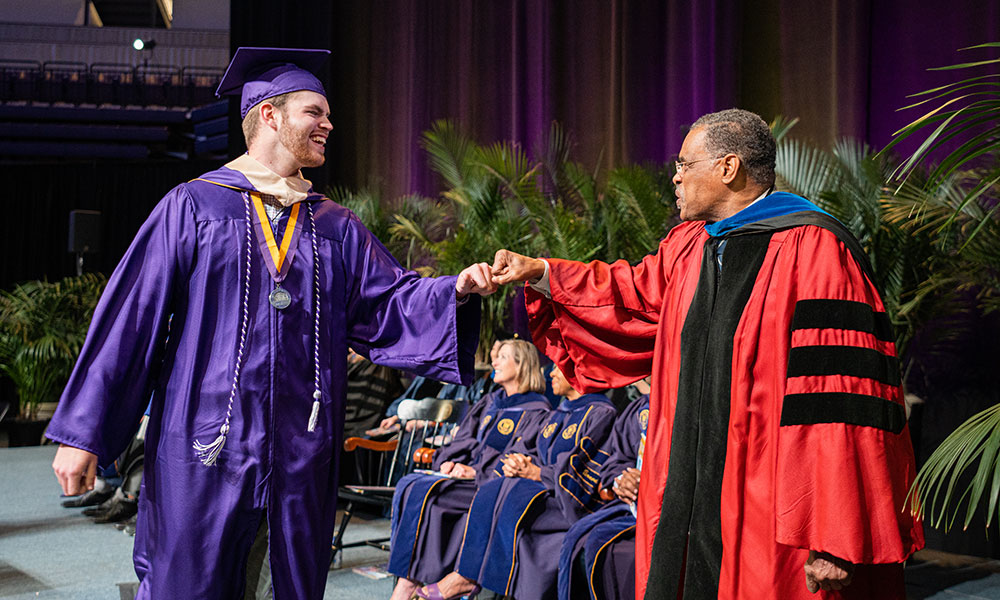 JMU professors make teaching their top priority, and spent the three days reveling in the achievements of their students who promise to brighten the lights of Madison and the world for years to come.