JMU Headlines
2022: A JMU news look back
---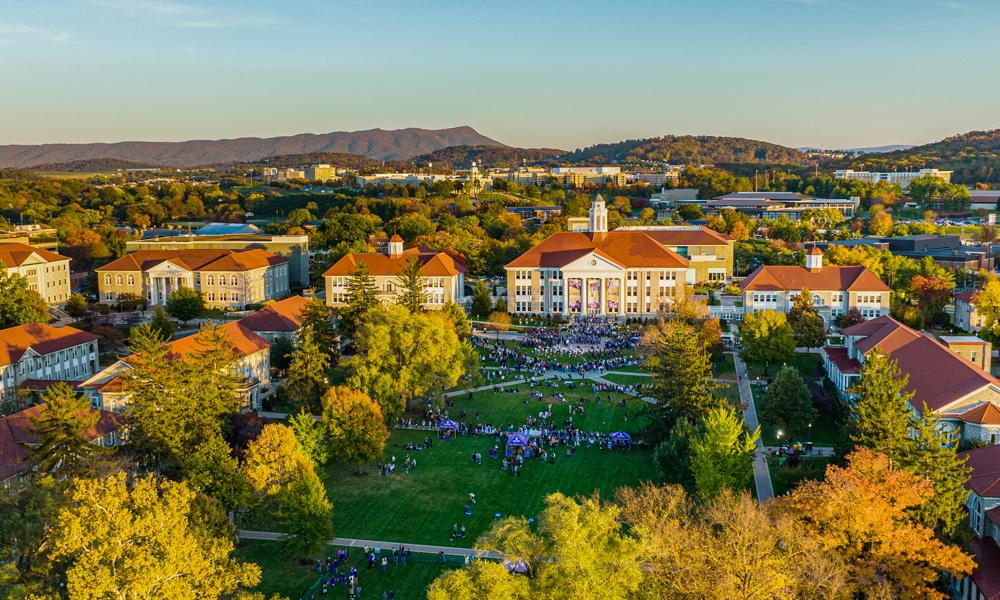 Finals are done, grades are turned in and campus is quieting as the JMU community heads into winter break. Before we welcome the new year however, a moment of appreciation is in order for the tremendous accomplishments of 2022. Take a walk down memory lane with 10 of the top JMU news stories from the past year. 
JMU fundraising campaign brings in $251M
Going toward scholarships, programs and capital projects on campus, 63,976 donors gave more than $251 million to the Unleashed campaign.
 
JMU recognized for academic excellence with Carnegie Classification
As an R2 university, JMU has new opportunities to elevate the academic mission of the university, while expanding research and scholarship for faculty and students and participating in larger, national conversations.
 
JMU names Dr. Malika Carter-Hoyt as inaugural Vice President Of DEI and Chief Diversity Officer
Her selection followed a highly competitive and national search that yielded candidates from across the globe.
 
JMU ranks among best universities
The university is recognized in the top tier of academic institutions in the country for our high-quality education provided to students by innovative, world-class faculty and staff.
 
A digital future for Black poetry at JMU thanks to $2M grant
The grant will support the Furious Flower Poetry Center's internationally recognized leadership and provide for archival description, digital preservation, and global access to an extensive archive of Furious Flower poetry and spoken word performance videos held by JMU Libraries Special Collections. 
 
JMU moved to the top level of college football. It hasn't stopped winning. 
James Madison is now rubbing elbows with college football's most successful programs, bringing both unbridled optimism and unabashedly brash goals.
 
JMU launches program to build teaching pipelines for Virginia school divisions
$4.2 million in state support creates no-cost pathways for aspiring educators into teaching.
 
Next Chapter: JMU's Carrier Library to enter new era with $95M renovation, addition
James Madison University unveiled plans for a newly renovated and expanded Carrier Library on campus. The renovation will ensure the library is universally accessible, easy to visit, environmentally responsible and welcoming for Dukes and the local community.
 
'Power Dukes' lead the way in commerce
A dozen Dukes made the Virginia Business 2022 Power List, which profiles executives across 20 sectors of the commonwealth's economy, from higher education and real estate to manufacturing and government.
 
JMU opens center to support first-generation college students
The center will provide another resource to not only support these students, but ensure they succeed.
 
More to come in 2023! Go Dukes!