JMU Headlines
Gift an experience this year
---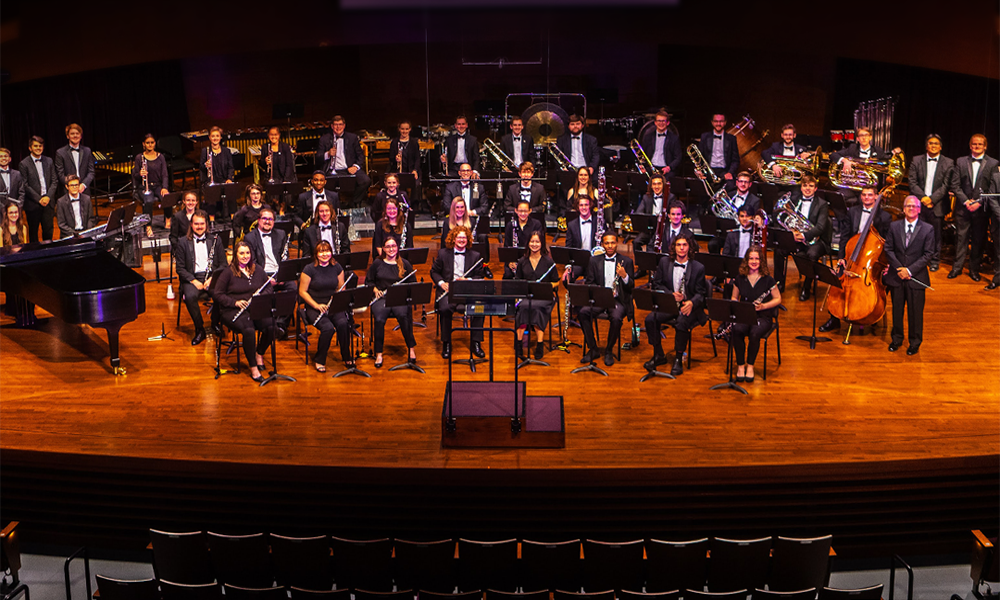 Harrisonburg, Virginia – Emerging from the past two holiday seasons of relative isolation, this year many people may consider giving a gift of experience. The Shenandoah Valley is full of opportunities to try something new or gift a visit to a favorite locale. For those interested in a live arts performance, the Forbes Center at James Madison University has a wealth of offerings, including gift certificates that can be used for the show of a recipients' choice.

Gift certificates are available year-round. However, orders needed by December 25 must be placed by December 14, 2022.

"The Forbes Center has so many amazing opportunities for performing arts enthusiasts to enjoy first-class theatre, music, and dance entertainment in the Shenandoah Valley featuring world renowned guest artists, our JMU faculty and talented students. Our programming is targeted to a wide range of audiences from 'Forbes Family Fun' shows like Meeting Mozart, Dr. Kaboom or Movie Musical Magic to extraordinary international phenoms like the Lviv National Philharmonic Orchestra of Ukraine. There is always a performance for everyone to enjoy," said Regan Byrne, Forbes Center Executive Director.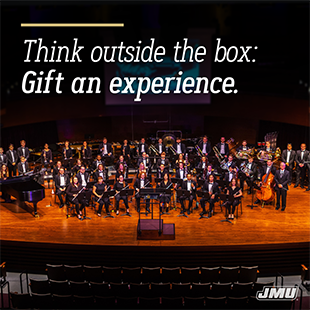 Some highlights of upcoming shows include:

Movie Musical Magic
A Musical Theatre Revue
A Forbes Family Fun event
January 28 at 2:00 p.m., sensory-friendly performance
January 28 at 6:30 p.m.
Mainstage Theatre

Join the Forbes Center's first sensory-friendly performance. In partnership with JMU's Office of Disability Services, the show will offer children and adults with autism spectrum disorder, sensory sensitivities, or other social, learning, or cognitive disabilities a supportive environment to experience the arts with family and friends.

Lviv National Philharmonic Orchestra of Ukraine
Theodore Kuchar, Principal Conductor
Featuring piano soloist Stanislav Khristenko and violin soloist Vladyslava Luchenko
February 3 at 8:00 p.m.
Concert Hall

Experience this extraordinary orchestra direct from Ukraine.

Dublin Irish Dance
Wings: A Celtic Dance Celebration
March 9 and 10 at 8:00 p.m.
Mainstage Theatre

Direct from Ireland, this Celtic dance celebration is sure to enchant Irish dance fans.

Makin' Cake
Written and Performed by Dasha Kelly Hamilton
March 21 at 8:00 p.m.
Concert Hall

Wisconsin Poet Laureate and Milwaukee's 2021 Artist of the Year, Hamilton slices into American history, exploring race, culture and class in a refreshing and fun way. This is a fascinating conversation about equity in America. There are two bakers on stage.

Chicago
Book by Fred Ebb & Bob Fosse
Music by John Kander; lyrics by Fred Ebb; based on the play by Maureen Dallas Watkins; script adaptation by David Thompson.
February 28 - March 4 at 8 p.m.
March 5 at 2 p.m.
Featuring JMU Musical Theatre students
Mainstage Theatre

A "wildly-entertaining" (New York Daily News) musical showstopper featuring sizzling songs, dazzling dance numbers and a tantalizing tabloid tale!

New Voices in Dance
Featuring JMU's Contemporary Dance Ensemble and O'Regan's Triptych
March 31 - April 1 at 8 p.m.
April 2 at 2 p.m.
Mainstage Theatre

Prepare to be moved and inspired by the choreography and performances in this annual concert that features dances by selected JMU dance majors, former JMU dance professor Cynthia Thompson, and Rubén Graciani, dean of JMU's College of Visual and Performing Arts and professor of dance.

Share an experience with friends and family this holiday season and beyond. More information is available at jmuforbescenter.com or reach the Forbes Center Box Office at 540-568-7000.
###