Being the Warrior
Alumna's passion is making gymnastics safer
Featured Stories
---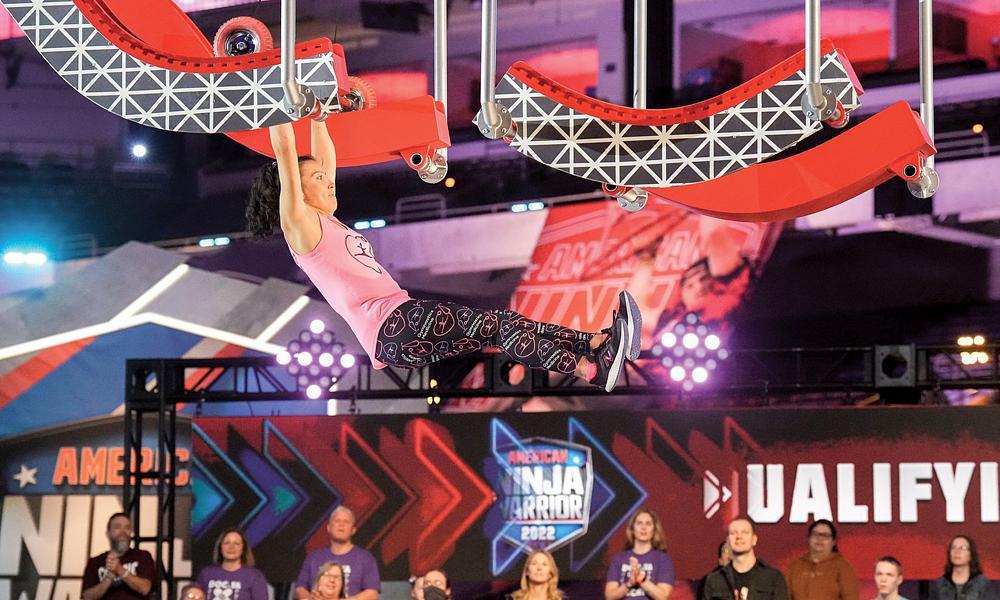 SUMMARY: A former gymnast, Elly Hart ('10) has twice competed on NBC's "American Ninja Warrior." She runs a sports medicine clinic at Boston Children's Hospital.
---
Elly Hart ('10) estimates she had 15 to 20 injuries in her two decades as a competitive gymnast. Many of the injuries she and her fellow gymnasts and cheerleaders sustained could have been prevented.
"Though I had great medical care, I found it challenging to explain the complex elements performed in gymnastics and was frustrated that my medical team was not able to understand how I became injured," Hart said.
"I was frustrated that my medical team was not able to understand how I became injured." 
— Elly Hart ('10)
Having to overcome knee surgeries, fractures and torn ligaments led her to the Athletic Training major at JMU and an eventual profession in sports medicine. Hart said her JMU education laid the foundation for her career as a physician assistant.
Hart added ninja training to her resumé as a two-time contestant on NBC's American Ninja Warrior. Although she has yet to complete the six obstacles, she plans to make another attempt at tackling the course next season. In the show's 14 seasons, just two competitors have reached the finish and hit the buzzer to win $1 million.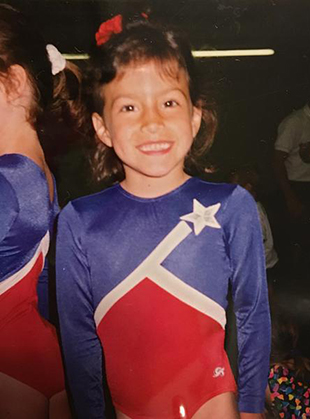 Hart fondly remembers her four years at JMU and shows her Purple Pride by wearing the color every time she competes as a ninja, to remind herself of how far she has come since her days as a Duke.

Currently, Hart works at Boston Children's Hospital at the Micheli Center for Sports Injury Prevention, where she created a sports medicine clinic that focuses on gymnasts, cheerleaders and ninjas — the only clinic in the U.S. specializing in these sports.

Along the way, Hart started a nonprofit, Gymnastics Medicine: Education and Research, to educate gymnasts, coaches, parents and medical providers on injuries and prevention using a multidisciplinary team approach. The organization also provides a sense of camaraderie for gymnasts who have faced injuries.
"It is always an honor to take care of such an incredible population of athletes," Hart said.