JMU expert: What to expect this holiday shopping season
JMU Headlines
---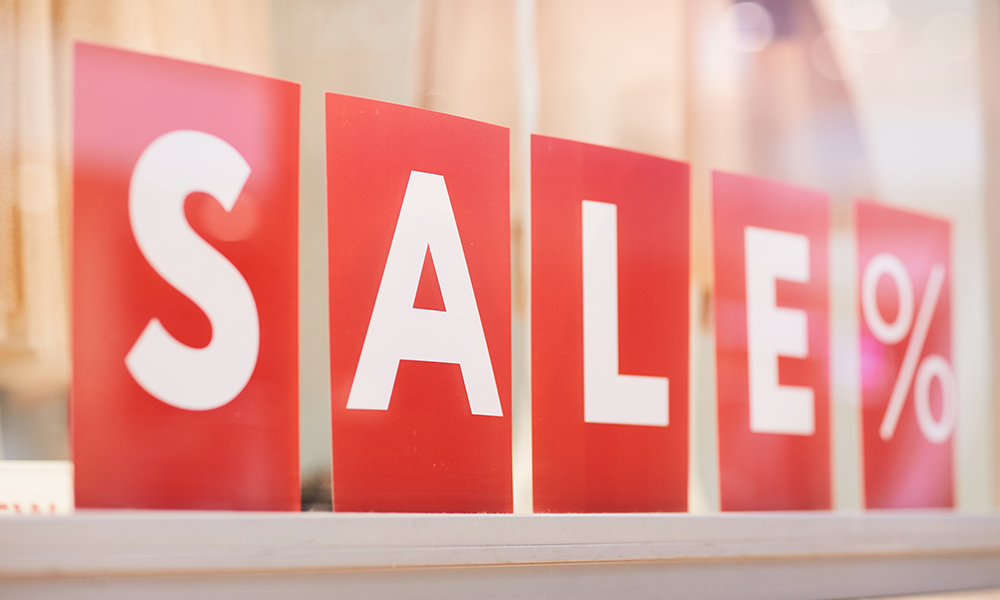 Harrisonburg, Virginia — This holiday shopping season will not be a repeat of last year's. That's the bottom line from JMU Marketing professor Janna Parker.
"In 2021, consumers found empty shelves when shopping due to supply chain problems. The holdup of container ships at the ports of Los Angeles and Long Beach was the focus of news stories and internet memes, with many shoppers not finding the items on their holiday shopping lists. This year, retailers have the opposite problem in that many have excessive inventory."
In July, retailers had a record $732 billion in inventory which was 21% more than the previous year, according to U.S Census Bureau data. This excess has led to deep discounts and early holiday sales. Black Friday deals are already available, with companies like Amazon leading the way with a second Prime Day in October.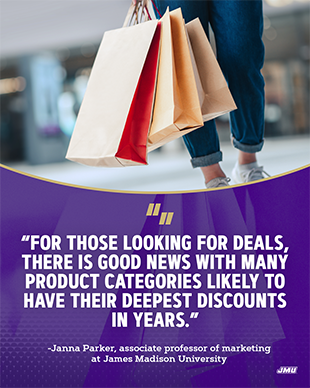 Parker notes that inflation and rising transportation costs have affected the grocery sector more than durable goods. Coupled with reduced demand as many consumers look to give gifts of experience or travel post-COVID lockdowns, durable goods are likely to be discounted this year. Intense competition among retailers, both online and brick-and-mortar, will see shoppers benefit from deep discounts.
"For those looking for deals, there is good news with many product categories likely to have their deepest discounts in years," said Parker.  Computers, toys and TVs are predicted to see the largest online discounts according to data compiled by CNBC.
Whether consumers shop now or after Thanksgiving, Parker offers three steps to avoid overspending.
First, set a budget. Second, create a list of people for whom you will purchase gifts, with gift ideas for each person. Third, allocate part of the budget to each individual. "I like to leave a little bit unallocated, so I can adjust individually. For example, if I set my holiday budget at $1,000, after allocating an amount to each person, I would leave $100 unallocated so that if I go a little over budget for a couple of individuals, I still stay within my overall budget," says Parker.
So, for those who have waited to replace personal or household items, this holiday season can be the time for a little self-gifting, as well as buying gifts for others. This year's prices make retail therapy a little more appealing to your wallet.
###