JMU Headlines
JMU officially opens center to support first-generation college students
---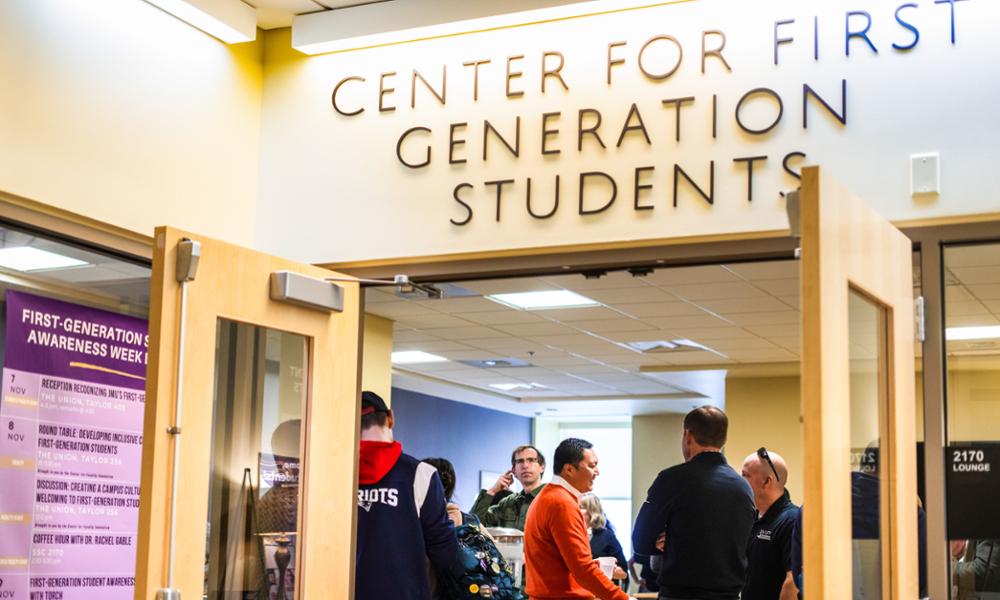 Harrisonburg, Virginia — While many programs and supports are already in place, James Madison University has taken the next step to open its Center for First Generation Students, holding a grand opening ceremony today.
"We are proud of the first-generation students at JMU," explained Donna Harper, vice president of Access and Enrollment. "It is the university's vision to provide educational opportunities that inspire, motivate and educate. First-generation students bring unique perspectives that enrich the campus experience."
Currently this year, approximately 12 percent (2,391) of undergraduate students are first-generation college students. At JMU, being a first-generation college student is defined as the parent(s) or guardian(s) with whom the student lives has some or no college but has not completed a degree.
Often, first-generation college students navigate their own path toward attending and completing their college education. This center will provide another resource to not only support these students, but ensure they succeed.
These supports have already proven to be a success with the following career outcomes that measured the Class of 2021:
First-generation students made up 37.6 percent of the Class of 2021.
Of those first-generation students upon graduation, 66.5 percent were working full-time and 22.8 percent were continuing their education.
"The Center for First Generation Students is an important addition to the academic support services and career-readiness tools that drive JMU's holistic approach to fostering student success," said Harper. 
###
Contact: Mary-Hope Vass, vassmg@jmu.edu