JMU joins Shenandoah Valley Airport in welcoming Contour Airlines to the Valley
JMU Headlines
---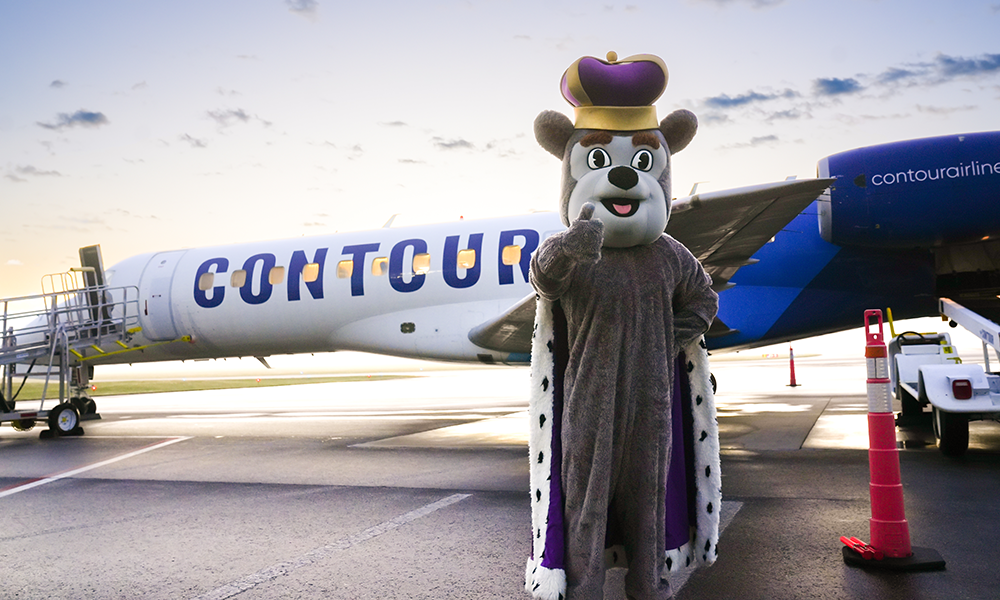 Representatives from James Madison University were proud to participate in the inaugural flight of Contour Airlines from Shenandoah Valley Airport (SHD), the official airport of JMU, to Charlotte-Douglas International Airport. While in Charlotte, Valley leaders participated in a tour of Charlotte Douglas International Airport.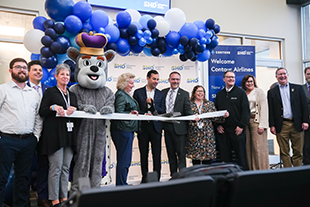 "Having air access to our campus through Shenandoah Valley Airport, and now Contour Airlines, allows students, faculty and staff to engage with the world and allows the world to come to us. The connections afforded by local air service help enable JMU to be the national model for an engaged university," said JMU President Jonathan Alger.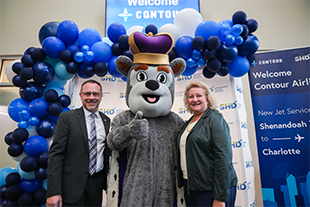 "JMU's commitment to supporting local air service has been instrumental in attracting new air service to our region and growing existing passenger traffic. We look forward to continuing to serve the travel needs of the university's faculty/staff, students, and guests with our new Contour Airlines service," said Heather Ream, director of marketing and communications for SHD.
The partnership between the airport and JMU is part of ongoing, collective efforts by local business leaders, tourism, economic development and higher education entities in the Shenandoah Valley to promote economic growth in the region.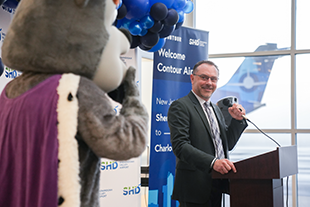 "We're excited to welcome Contour Airlines to the Valley and look forward to working together in support of the long-term economic resilience of our region. The sky is the limit," said Dr. Nick Swartz, chair of the SHD Air Service Task Force that led to the JMU-SHD partnership and interim dean of the School of Professional and Continuing Education at JMU.
Contour Airlines offers daily jet service to Charlotte, North Carolina, from SHD. The new carrier has an interline agreement with American Airlines, enabling Valley travelers to purchase combined tickets on both airlines under a single itinerary. Baggage will also be transferred seamlessly between flights. One of the 10 busiest airports in the world, Charlotte Douglas International Airport offers hundreds of connections to destinations around the world, including airports serving fellow Sunbelt conference universities.