JMU News
PHOTOS: Building Global Community Here and Abroad
---
JMU International Week is a celebration of countries and cultures the world over. Participants focus on the commonalities that make all of us human.
Held Sept. 19-24 this year, I-Week serves as a reminder that being a member of the global community means each of us should look at our responsibilities to ourselves and others, and to consider how we can ensure cooperation and collaboration in our interconnected world.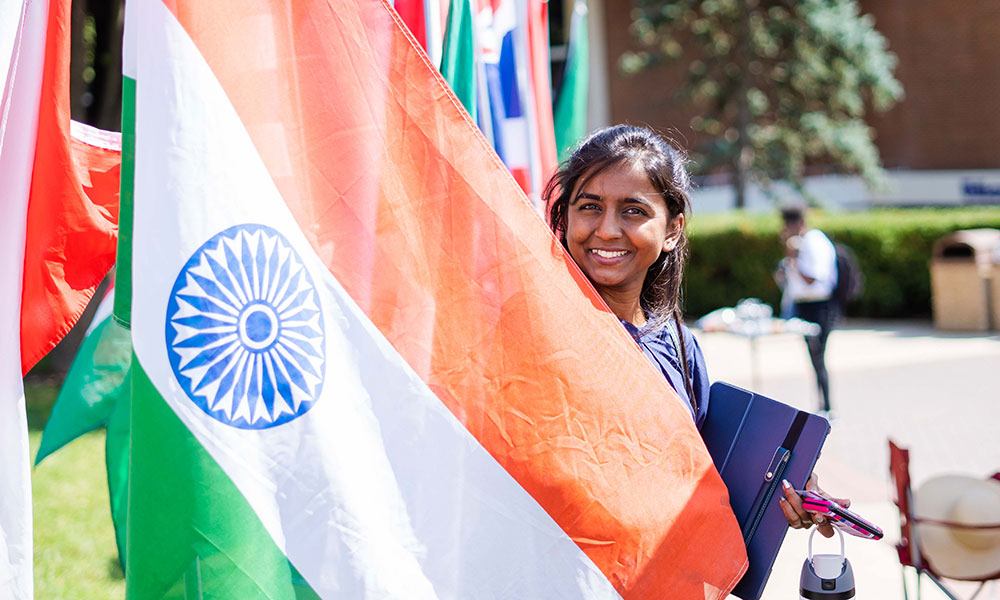 The International Bazaar featured displays by JMU student groups from around the world. The event on Monday, Sept. 19, included global merchandise from many of the more than 90 different countries represented at JMU.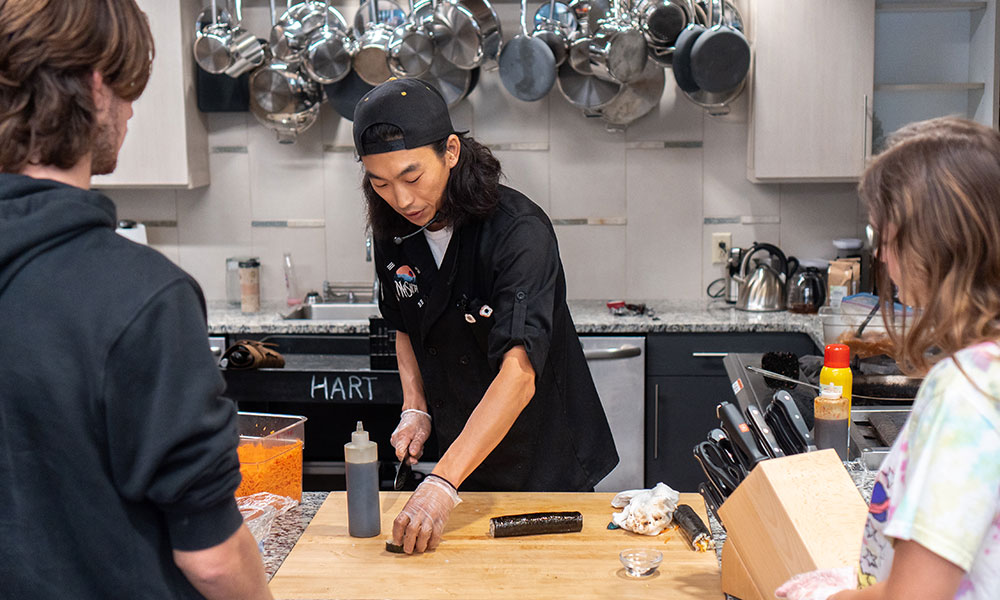 Food from a host of different countries was available for sampling during the Monday, Sept. 19, Global Culinary Series, an event that included masterpieces of bold flavors from French and Korean influences expertly combined by Mashita, a Harrisonburg-based favorite.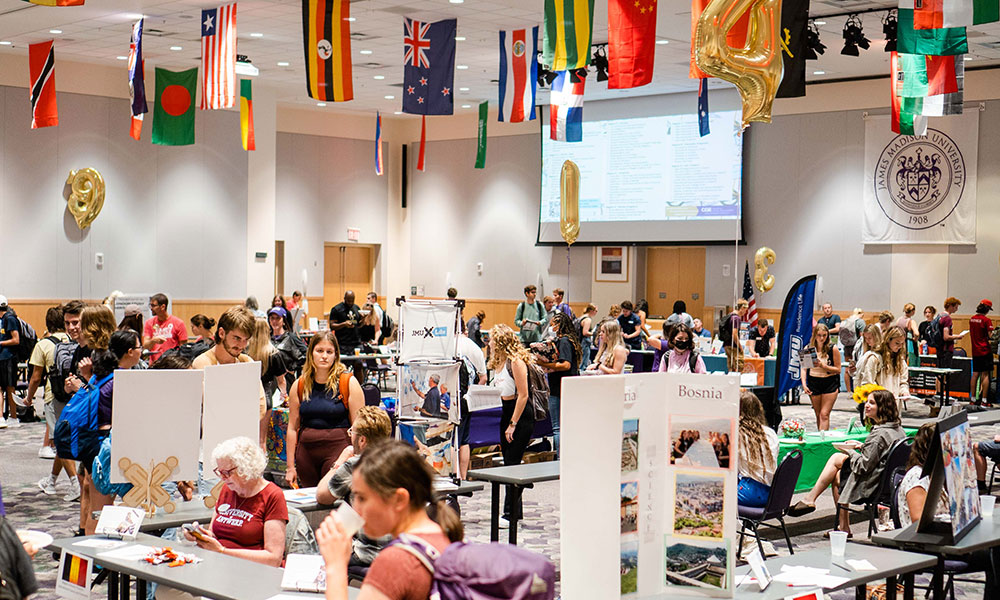 India, Ireland, Japan, Spain and South Africa were among the plethora of programs represented during the Study Abroad Fair that ran throughout the day Wednesday, Sept. 21. JMU's impressive list of options spans 90+ different programs in 50+ countries around the world. Program directors and representatives were on hand to share their experiences and answer questions from students with interests in studying outside the U.S.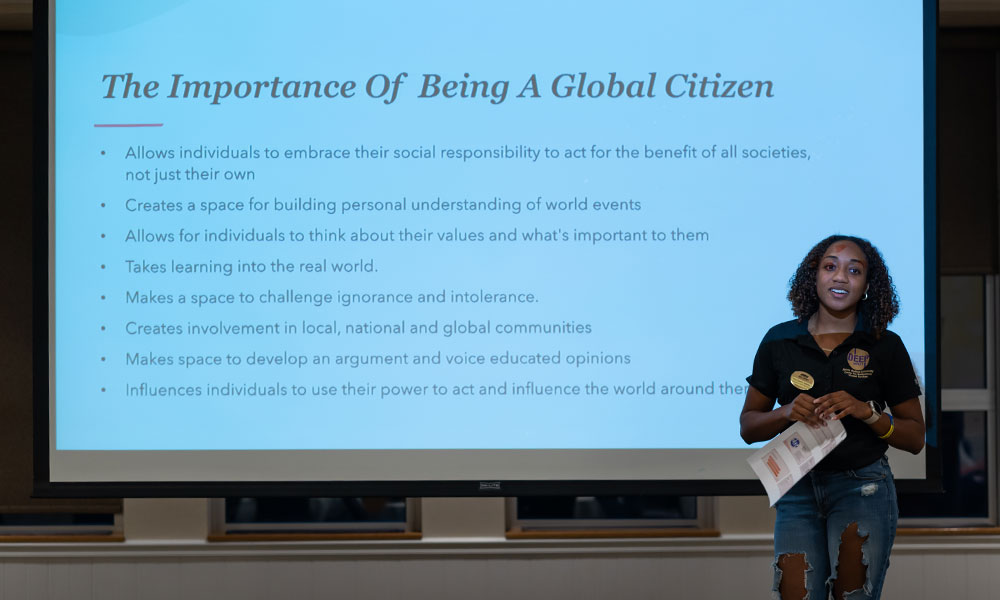 Wherever you are around the world, the definition of the word "empathy" remains the same—yet the way it is expressed varies dramatically from one culture to another. At the Diversity Education Empowerment Program Impact Dialogue event Wednesday, Sept. 21, facilitators led participants in a conversation aimed at looking inwardly to bring forth an intercultural perspective.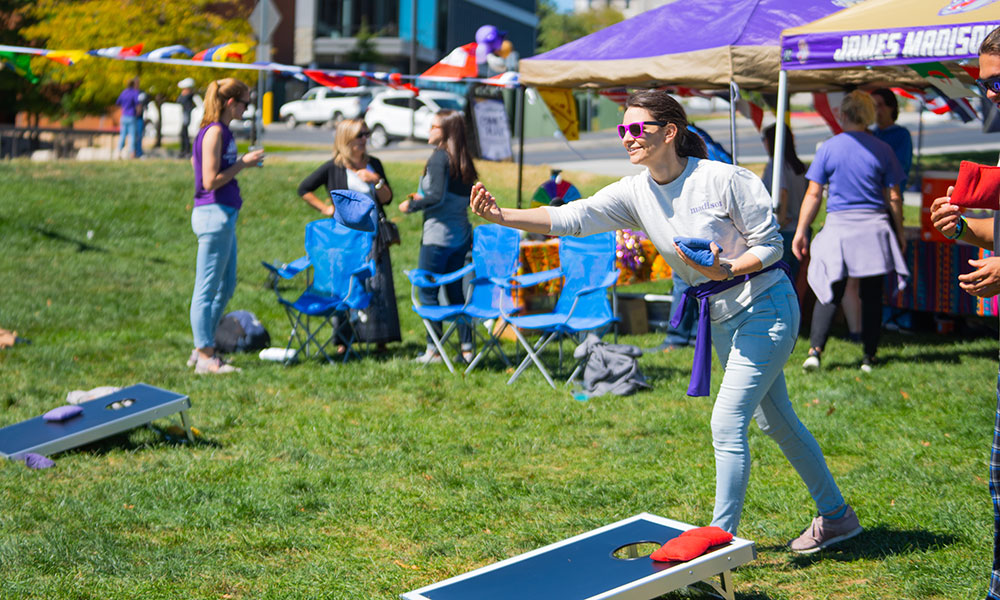 Hillside Field was the place to be Friday, Sept. 23, for the I-Week 2022 Global Games, a mixture of team and individual games from around the world.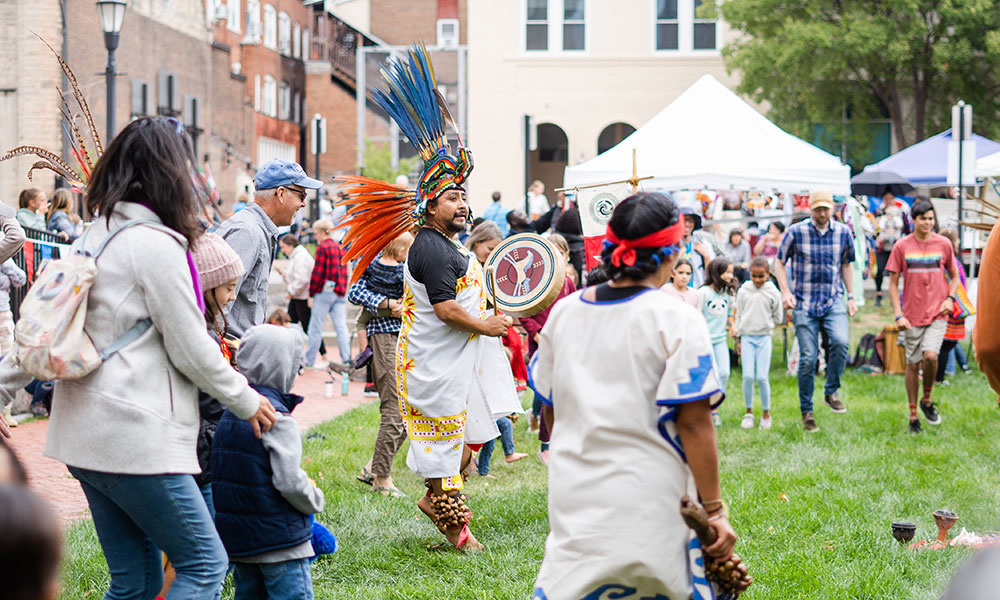 The Harrisonburg International Festival returned to downtown Harrisonburg Saturday, Sept. 24, complete with international artisan booths, food trucks and hosts of educational displays to showcase Harrisonburg's remarkably diverse culture.