JMU News
JMU expert can speak on trust in elections
---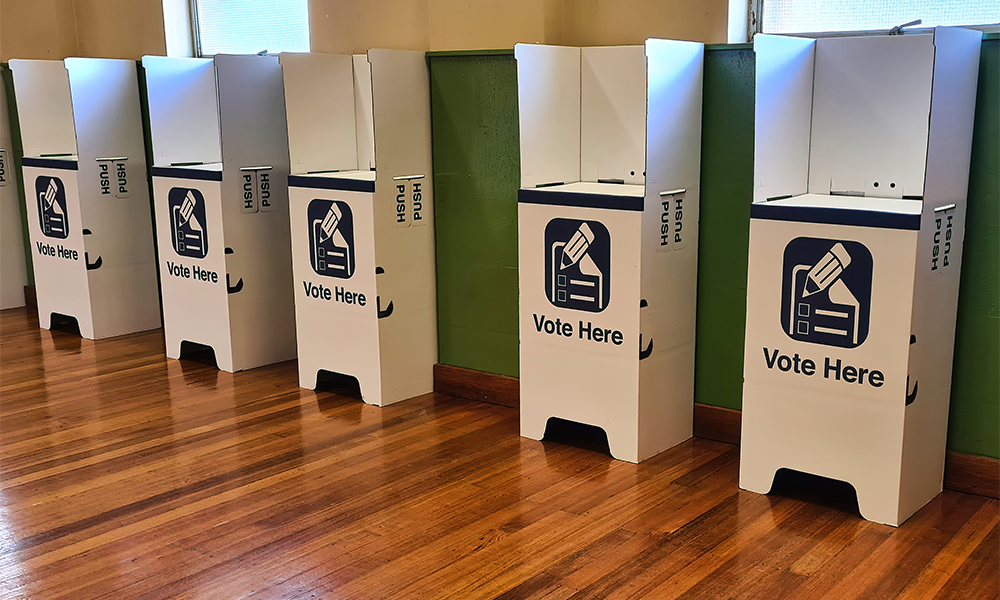 Harrisonburg, Virginia — A series of events focusing on building trust in elections in Virginia will begin Thursday in Harrisonburg. 
Ben Blankenship, a psychology professor at James Madison University, is one of the organizers of the series hosted by the Valley Votes Project. Blankenship is available to speak about the series as well as his research that focuses on trust and different components of society, including trust in elections and trust in government. 
"What the research finds is that most people will trust their local election," Blankenship said. "It's the national and other states that people distrust." 
Blankenship said he studies the ways that people's social identities — including race, gender and class — influence trust. 
While mistrust in elections is not a new phenomena, some of the reaction to it was different following the 2020 presidential election. "I think that before 2020, a lot of the lack of trust didn't manifest into opposition to results, it was more apathy, just a feeling of, it doesn't really matter, my vote doesn't count," he said. 
Blankenship said the upcoming series on building trust in elections, funded by the nonprofit Scholars Strategy Network, will feature two events before the November election and four in the months following it. 
The first event, at 6 p.m. Thursday at the Lucy Simms Continuing Education Center Auditorium, will feature discussion about the mechanisms of voting, including election machines and election protocols intended to make sure the process is secured. 
The events are free and open to the public. 
### 
Contact: Eric Gorton, gortonej@jmu.edu, 540-908-1760 
More information about James Madison University, including rankings and recognitions can be found at jmu.edu/about.