Incoming students kick off their JMU experience with volunteer work
JMU News
---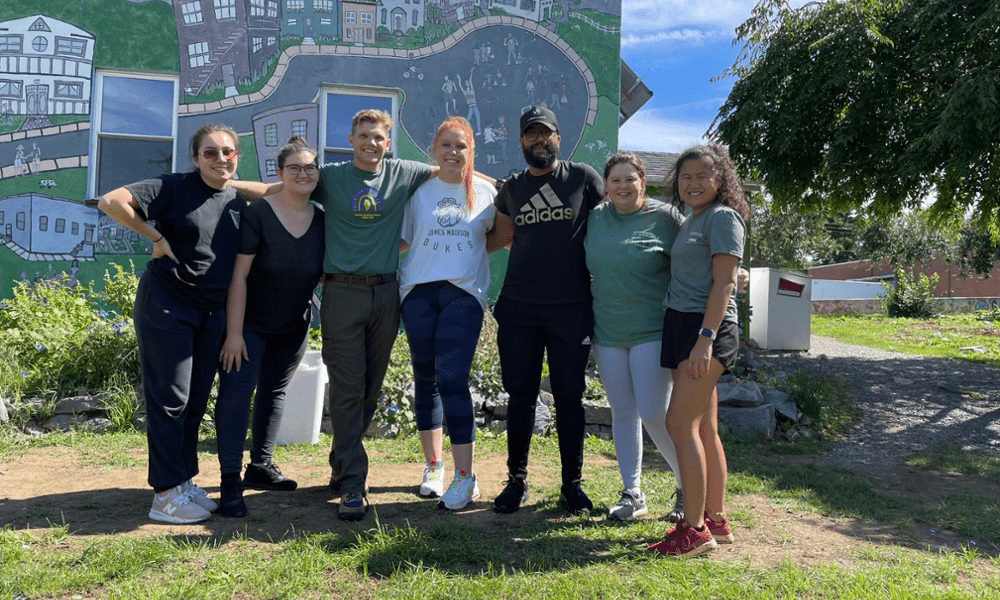 Harrisonburg, Virginia — One hundred incoming first-year and transfer students will be coming to campus early this year to volunteer with non-profits in Harrisonburg through James Madison University's Dukes Making a Difference program. 
The program connects students with almost a dozen community partners, including local schools, retirement communities, and non-profits focused on a range of issues from disability support to conservation and healthy food access.  Some of the service projects the students will be working on include:
Helping local teachers and administrators get their classrooms, outdoor learning spaces, and school gardens ready for students.
Performing essential repairs or remodels to help low-income homeowners stay in their homes.
Cleaning a section of local river.
Painting the interiors and exteriors of non-profits focused on mental health.
Washing a partner's fleet of busses alongside clients of the organization.
Spending time with individuals with disabilities and with seniors in our community
"This is a great opportunity for new Dukes to learn about Harrisonburg's most pressing social issues, and to join some of the amazing individuals and organizations making their new home a better place for all of its residents," said Josh Shulruff, who coordinates the program for JMU.
The program will run August 17-20, 2022. This year's community partners include, but are not limited to:
The Arc of Harrisonburg and Rockingham
Bridgewater Retirement Community
John Wayland Elementary School
Renewing Homes of Greater Augusta
Virginia Mennonite Retirement Community
###
Contact: Ginny Cramer, cramervm@jmu.edu