JMU News
Unique leadership development program at JMU earns national recognition
---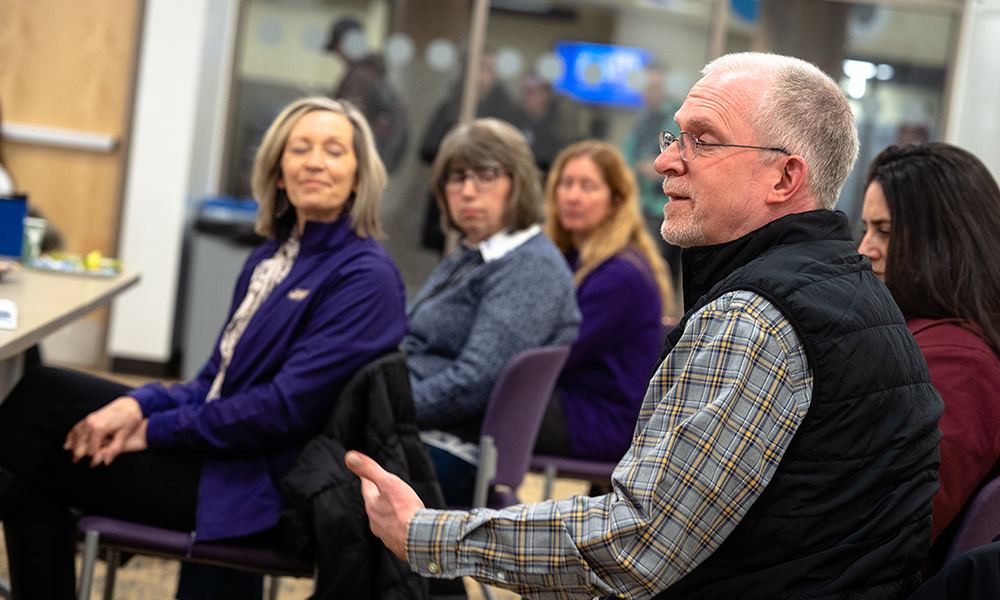 Harrisonburg, Virginia — James Madison University is home to a unique, state-of-the-art leadership training and development program that has been recognized by the American Association of State Colleges and Universities (AASCU). 
AASCU announced JMU's IMPACT3 program is the recipient of the 2022 AASCU Excellence & Innovation Award for Leadership Development and Diversity.
This award is given to programs with proven exemplary outcomes designed to enhance and prepare the next generation of leaders in higher education. 
"It is an honor for JMU to be recognized for the work that is done through IMPACT3 to cultivate thoughtful leaders from all aspects of the university," said Jonathan R. Alger, president of JMU. "I am also appreciative of the dedication and commitment of the facilitators, each of whom has been with the program as a participant and provided years of service."
About IMPACT3 at JMU
Since 2003, 214 high-achieving leaders have participated in IMPACT3 at JMU. These leaders commit to a year-long customized program that is designed to develop their skills and grow a leadership culture at the university. The program focuses on well-researched core competencies, skills and characteristics such as communication, integrity and service, and serves as a model for rising leaders in higher education. 
The name – IMPACT3, relates to the difference effective leadership can make and the three places the impact can be made: individually, on the university level and in society. In addition, three university facilitators guide discussions, support learning and challenge the participants.
"This program exposed me to new areas of leadership and allowed me to learn from such a diverse segment of our campus community," said Nick Swartz, IMPACT3 graduate and associate dean within the School of Professional and Continuing Education at JMU. "The information shared by the facilitators and others across campus is applicable to a leader at any stage of their career and was immediately useful."
Additional information about AASCU can be found here and JMU's IMPACT3 is available here.
###
 Media contact: Mary-Hope Vass, vassmg@jmu.edu