Professor, students to garden on Earth Day with local elementary school
JMU News
---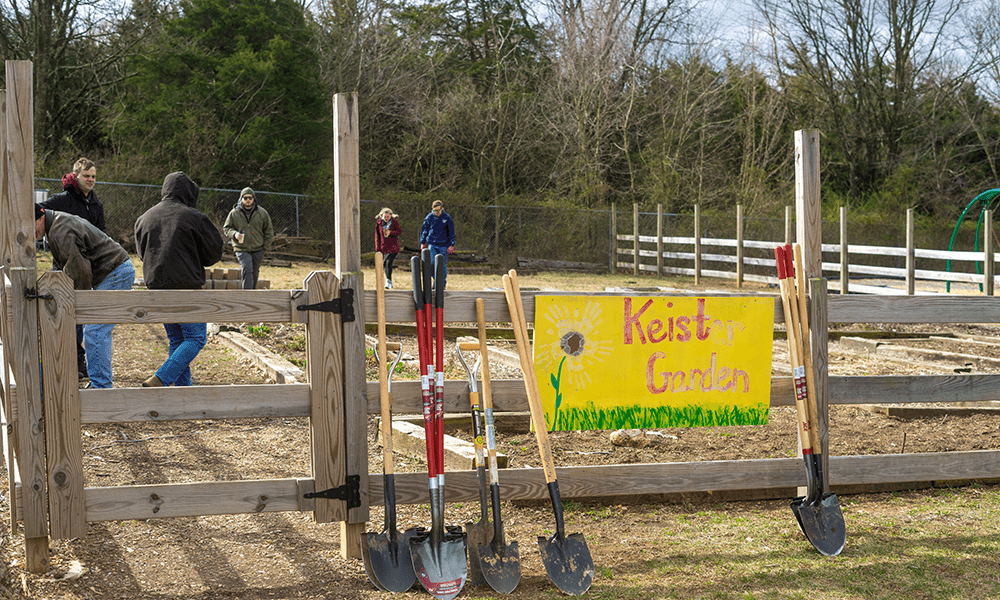 Harrisonburg, Virginia — Geography professor Amy Goodall and her students will celebrate 10 years of gardening at Keister Elementary School on Earth Day, Friday, April 22. 
JMU Geography students first built a garden at the school in 2012. Since then, they have built eight additional raised beds. Goodall and her students work with teachers to plan the gardens and work with the students to plant, weed, water, harvest vegetables and create signage. 
Through this partnership, Keister Elementary students learn about pollinators, healthy eating and other benefits of gardening while JMU students participate in community service, learn about growing food and enjoy interactions with the elementary students. 
The garden program has benefitted from Faculty Senate mini-grants that have been used for purchasing garden tools, supplies for raised beds and signage materials. 
What: Professor Amy Goodall and JMU students will be working in the gardens at Keister Elementary School, teaching students about growing vegetables and maintaining a garden.
When: Friday, April 22 from 9 a.m. to noon and 12:45 p.m. to 2:45 p.m.
Where: Keister Elementary School, 100 Maryland Ave, Harrisonburg, VA 22801
###
Contact: Eric Gorton, gortonej@jmu.edu, (540) 908-1760
More information about James Madison University, including rankings and recognitions can be found at jmu.edu/about.