JMU News
JMU students to be among volunteers for Arbor Day event
---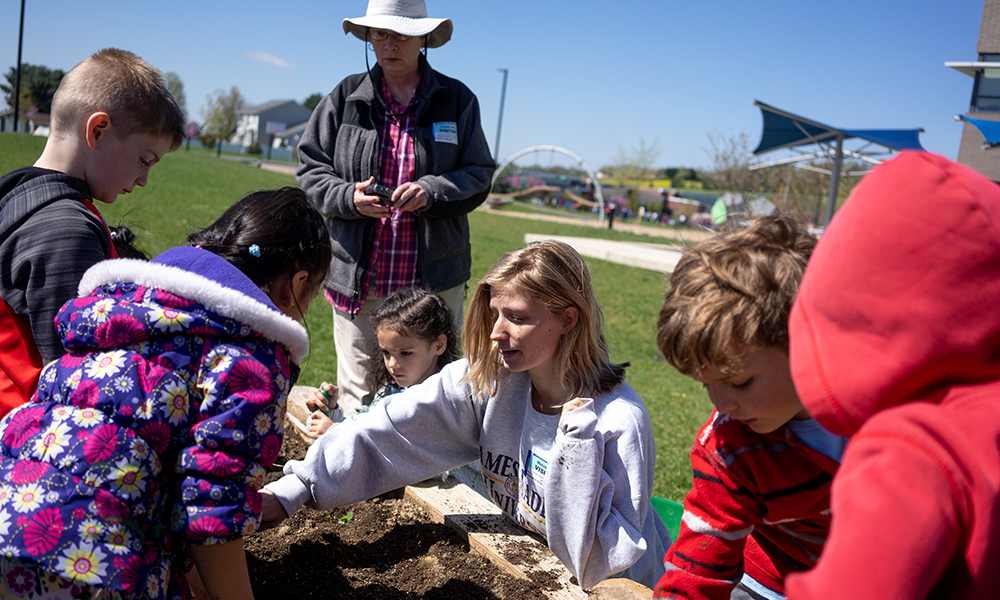 Harrisonburg, Virginia — Students from a James Madison University geography class will be among the volunteers planting about 50 native trees Saturday along the new Friendly City Shared-use Path behind Thomas Harrison Middle School. 
The students will be joined by their professor, Amy Goodall, who has been partnering with city schools for years to build gardens where elementary school students learn about pollinators, healthy eating and other benefits of gardening. The elementary school gardens benefit the JMU students too. They participate in community service, learn about food growing and enjoy interactions with the elementary students. 
The Harrisonburg Arbor Day event this year emphasizes the importance of flowering trees and wildflowers for supporting populations of pollinators that are declining across the region. The plantings include native species that are also important for improving soil, increasing water infiltration and providing habitat for songbirds. 
Goodall and the JMU students will meet under a large historic oak tree at a cul-de-sac to the southwest of the middle school building. The planting event, which is an expansion of the city's Blacks Run Clean-Up Day, will begin at 9 a.m.
 ### 
Contact: Eric Gorton, gortonej@jmu.edu, 540-908-1760 
More information about James Madison University, including rankings and recognitions can be found at jmu.edu/about.