JMU News
JMU rocketry team to conduct final test launch Saturday
---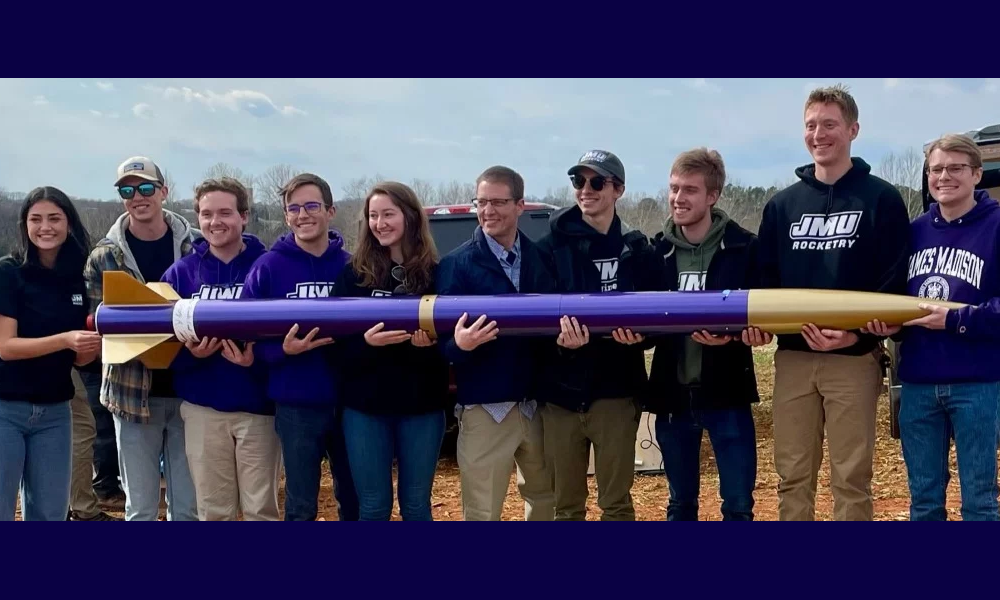 Harrisonburg, Virginia — Members of James Madison University's first
rocketry team
will be doing a final full-scale test launch Saturday south of Culpeper.
The launch will take place between 11 a.m.-12:30 p.m. at the
Tripoli Central Virginia BattlePark Rocket Launch Site
on Crittenden Lane in Rapidan. The test launch is open to the public.
The team is competing in the
NASA Student Launch Initiative
, and it is the first group at JMU to delve into aerospace engineering, something they hope will continue after they graduate.
For the year-long NASA competition, the students have had to design, test, fabricate and launch a high-power rocket carrying a payload that reaches between 4,000 and 6,000 feet.
The payload part of the challenge required them to create a device capable of autonomously locating the rocket so it can be recovered.
The JMU team is one of more than 40 teams from across the country that will travel to Huntsville, Alabama in late April to launch their rockets for the NASA competition.
###
Contact: Eric Gorton, gortonej@jmu.edu, 540-908-1760
More information about James Madison University, including rankings and recognitions can be found at jmu.edu/about.