JMU News
With supply chain in flux, JMU expert urges patience while shopping, booking travel
---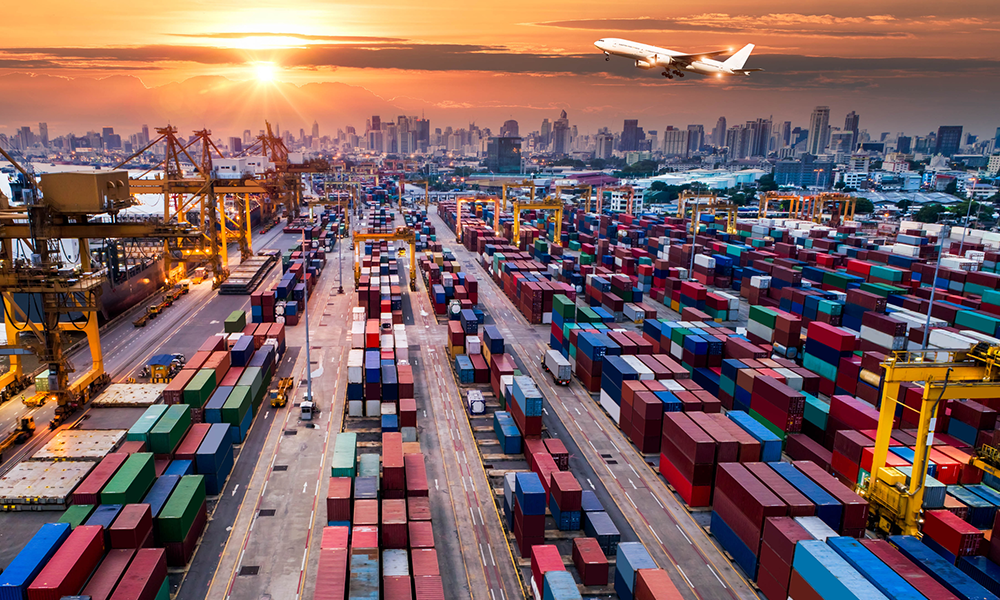 Harrisonburg, Virginia – As the holiday buying season gets underway, supply chain disruptions are top of mind for many consumers. Retailers are encouraging shoppers not to delay and businesses large and small are adjusting to meet demands.  
James Madison University business professor and supply chain expert William Ritchie provides answers to some common questions to help consumers navigate holiday shopping. 
Q: There has been much discussion recently of supply chain disruptions. Can you help explain what is happening and why?
Ritchie: The nature of "disruption" is extremely complicated, since it involves a variety of connected events and activities that appear to be independent. Even the current terminology, "supply chain," is misleading, as it implies that there is a specific set of linked activities that occur largely in a linear fashion. A more appropriate term might be "supply networks" that represent multiple, interconnected parts.
Further complicating things is the fact that these networks occur across many tiers of buyer-supplier dyads, whereby no single buyer or supplier can easily view activities that occur more than one tier away from their own transactions. And even if they do observe such activities, they have virtually no control over the activities. Importantly, even though these dyads of buyer-supplier relationships act independently, the impact of their actions reaches to multiple tiers in the "supply chain." Add to this complexity some external forces such as unexpected increases in demand, labor or equipment shortage and the supply chain quickly becomes vulnerable.  
Supply chains often have some level of slack to allow for flex in supply and demand. This slack may be in the form of surplus labor, financial resources, information systems and technology, etc. However, recently multiple adverse forces — occurring simultaneously — have stretched many supply chains well beyond their capabilities. For example, labor shortages have come not only from well-publicized port activities, but also from more subtle changes in the logistics environment. 
During recent interviews with truckers, I learned that a large cohort of would-be truck drivers decided not to enter the workforce because of the trend toward electronic monitoring of truck activities and removing operator freedoms. These issues are confounded by the shortage and associated rising costs of logistics equipment. For example, in my own experience with the JMU Africa Medical Relief Project (www.hospitalcargo.org) and Mihret Medical Supply, we now pay $5,000 for the same 40-foot shipping container that we purchased last year for $1,800. Then, assuming you secure a container, there must be available truck chassis' to transport the container. Chassis prices have doubled in the past 12 months, as well. These conditions alone strain a small but significant portion of the supply chain.
Just this past month we had obtained a good source for a 40-foot cargo container as well as truck operators willing to transport the containers, but the shortage of chassis forced us to consider other options. On the import/export scene you also have more than quadrupled the costs to transport a trans-Atlantic container. This too, is a complicated situation, as the containers are typically filled, emptied and returned for immediate re-use. So, when the containers are tied up in a port, in a warehouse, or waiting for a chassis, some other entity must do without that container for a time. All of these scenarios do not consider the additional challenges on the manufacturing front. That is, all of these logistics resources are not only involved in bringing finished goods to market, but also transporting raw materials to and from manufacturing facilities that often span international borders.    
Q: Two major shopping holidays, Black Friday and Cyber Monday, are right around the corner. How might supply chain challenges affect holiday shopping on those days and beyond? 
Ritchie: This is going to be challenging to predict. Recently the Association for Supply Chain Management (ASCM) reported that holiday supplies are weeks, and in some cases, months behind previous year's benchmarks. The various supply chain disruptions will, no doubt, place upward price pressure on goods. However, there is also a supply chain phenomenon known as the Bull-Whip effect, whereby the variance in order quantities grows faster than the demand for the products. In the end, a net surplus of goods results. Some of my contacts in the supply chain arena suggest an impending surplus of goods on the market in the post-holiday season.   
Q: What should consumers keep in mind this year as they plan for gifts and gatherings?
Ritchie: If history is any teacher here, I think the operative word will be "patience" and to realize that, in many cases, things will not be as extreme as predicted. Recall that there were significant doomsday predictions about all manner of things during the peak of the pandemic. Y2K also comes to mind.
Also, there are unique situations whereby supply chain disruptions are not equally distributed. For example, in retail, I have observed that there are cases where smaller businesses are nimbler and have more intimate knowledge of supply chain sourcing activities, enabling them to better navigate disruptions than some big box counterparts. Similarly, in transportation, travel disruptions seem to be hitting the larger airlines while smaller regional carriers are maintaining high levels of service and reliability. 
 ###
Contact: Ginny Cramer, cramervm@jmu.edu, 540-568-5325
More information about James Madison University, including rankings and recognitions can be found at jmu.edu/about.