JMU News
Niche gives JMU an 'A' in its 2022 assessment
---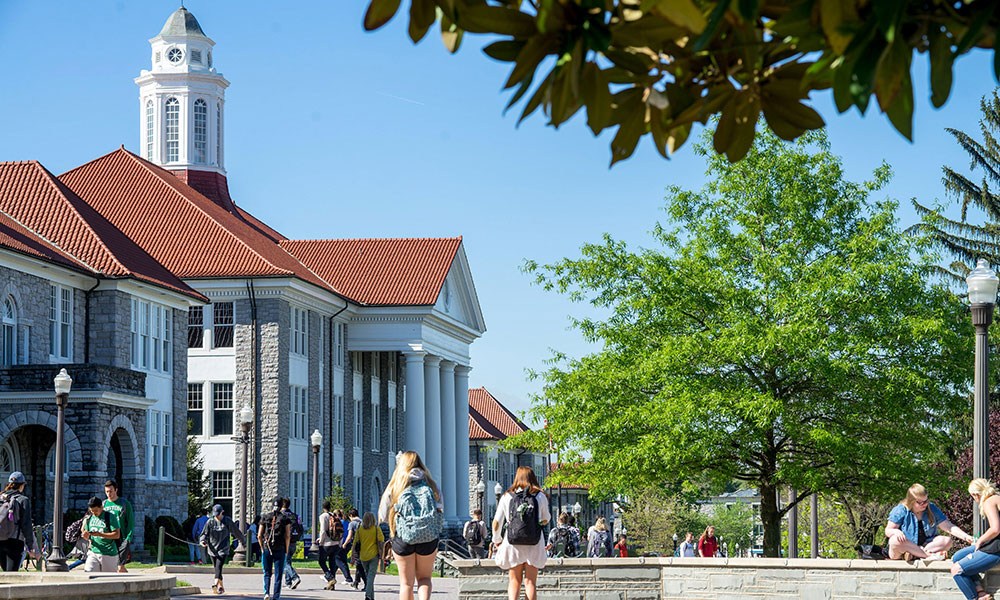 James Madison University has racked up an overall grade of A from Niche's 2022 Best Colleges ranking.
Based on rigorous analysis of reviews and also key statistics supplied by the U.S. Department of Education, Niche has scored JMU with ratings of A+ in the categories of Value, Campus, Campus Food, Student Life and Athletics. 
JMU garners A- ratings in the Niche categories of Professors and Dorms, and B+ marks in Academics, Diversity, and Location. 
JMU also scores highly in numerical rankings both nationally and across Virginia, according to Niche results.
Niche places JMU:
#6 of 1,419 among Best College Campuses in America
#7 of 1,392 Best College Food in America
#18 of 1,612 Colleges with the Best Student Life in America
JMU's Virginia marks in the Niche rankings include:
#1 of 25 Best Greek Life Colleges
#2 of 37 Best College Food in Virginia
#2 of 38 Best College Athletics
According to the Pennsylvania-based company, Niche.com grades and rankings are calculated by its data scientists and researchers using dozens of public data sets and copious numbers of reviews.
With comments and reviews of more than 3,000 students on JMU's Niche profile, it's clear to see how the ranking from U.S. News & World Report and Times Higher Education also finds JMU to be the #1 most recommended public university in the U.S.