JMU News
JMU to "Light the Night" for fallen firefighters
---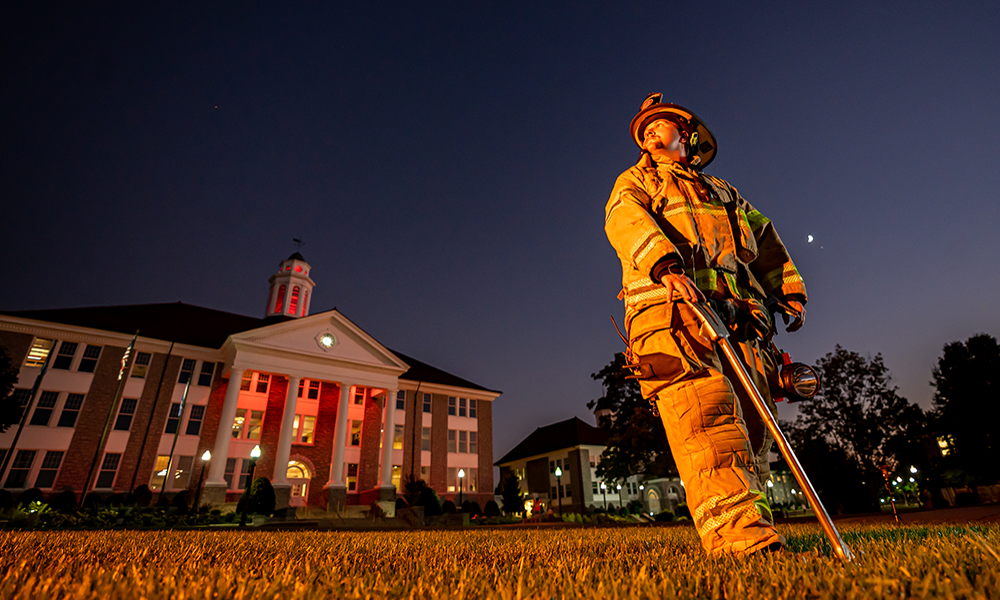 Wilson Hall will be illuminated with red lights Saturday night as part of a "Light the Night" tribute for fallen firefighters sponsored by the National Fallen Firefighters Foundation. The visual is an expression of James Madison University's support for local firefighters and their families and gratitude to those who have lost their lives in the line of duty. 
"We hope that the red glow of Wilson Hall will bring comfort to the families of fallen firefighters and serve as a reminder that we deeply appreciate our own firefighters here in Harrisonburg," said JMU President Jonathan Alger. 
On Sunday, October 3, 2021 a national service, held at the Fallen Firefighters Memorial in Emmitsburg, Maryland, will honor 215 firefighters who have died in the line of duty in 2019 and 2020.
"Honoring those who have died in the line of duty is important, particularly for those families who were unable to have their fallen firefighter recognized last year due to the pandemic," said Harrisonburg Fire Chief Matt Tobia. "We deeply appreciate JMU participating in 'Light the Night' as we remember those who have made the ultimate sacrifice."
For a complete list of fallen firefighters and more information on Light the Night, visit www.firehero.org/light-the-night.