JMU News
Isolation Inspires Creativity in JMU Student Artists
---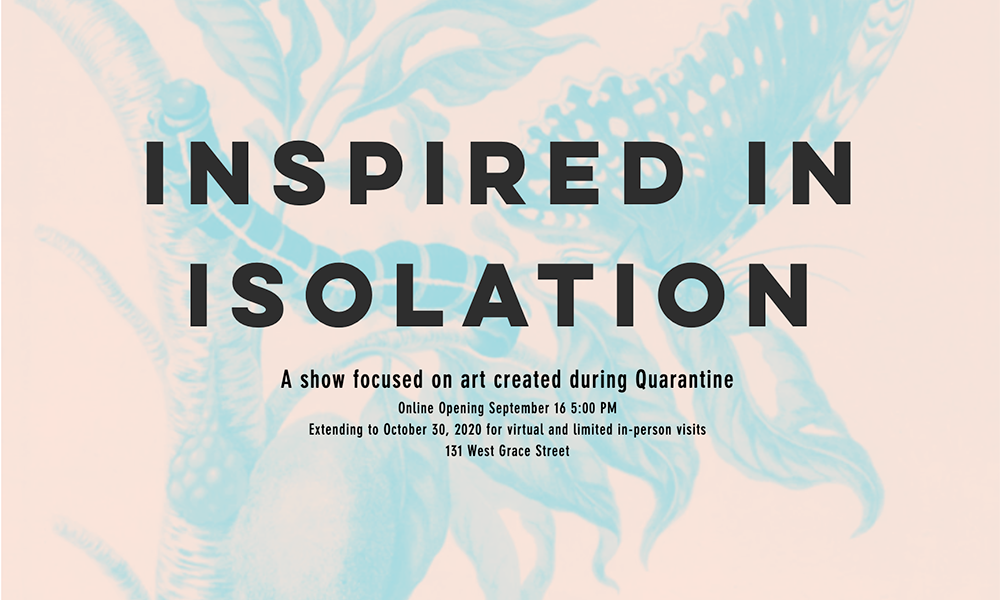 James Madison University's ArtWorks Gallery will open a new exhibition called "Inspired in Isolation," which features works created by select students of all years during quarantine. The works vary in theme and media and explore the variety of ways in which the students were inspired. The exhibit will be online 5 p.m. Sept. 16 and will run through Oct. 30 at https://artworksgallery.wixsite.com/artworksgallery. 
"This show represents not only the resiliencies of the student body to create their art in times of such uncertainty and chaos," said Artworks Gallery Director Lydia Davis. "It also proves that through coordination and hard work, this student-run gallery can install an exhibition in the most unusual of circumstances." Under a short time-frame, students reformatted what was originally a physical exhibition into a virtual experience.  
There will be a virtual "Cocktail with Curators" at 7 p.m. Sept. 18 offering recipes for a cocktail or mocktail and a small snack to enjoy at home while participating in virtual conversations with the curators and artists.  
The ArtWorks Gallery aims to inspire JMU students to showcase their work in a professional space and to create new relationships and connections on campus. We strive to create a space that welcomes new ideas and applauds those who think outside the box. See the gallery website for regular hours. https://artworksgallery.wixsite.com/artworksgallery. 
Media Contact: Jen Kulju, kuljuja@jmu.edu, 540-568-4394. 
# # #