JMU News
Professor has advice for navigating summer vacation during pandemic
---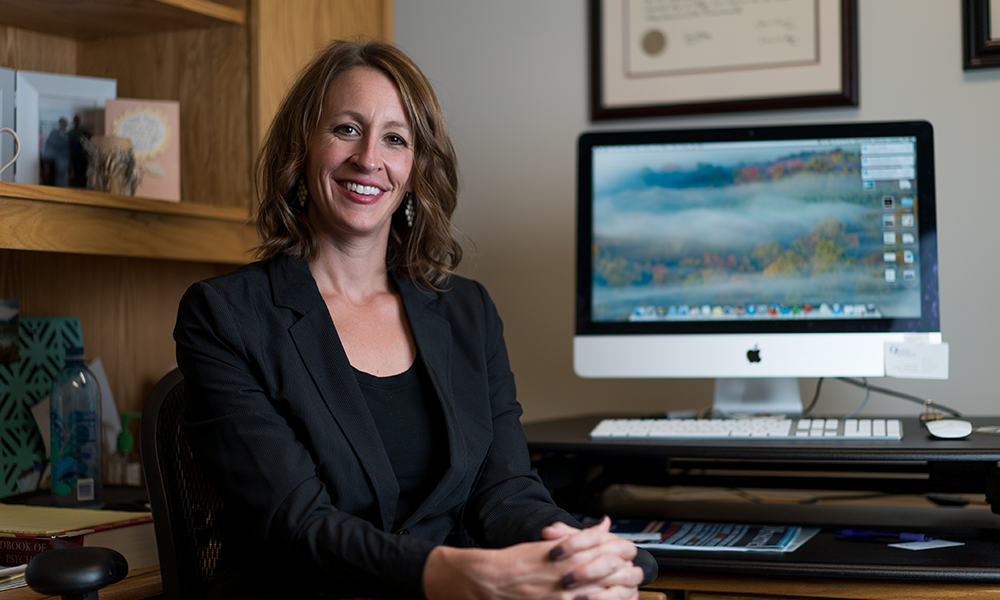 For people who are down about having to scrap or alter summer vacation plans due to the COVID-19 pandemic, James Madison University professor Jaime Kurtz has some advice that could help soothe the blues. 
In addition to being a professor of psychology, Kurtz is author of a book, "The Happy Traveler: Unpacking the Secrets of Better Vacations," published in 2017 by Oxford University Press. And while she wrote the book long before the pandemic, Kurtz devoted a chapter to staycations, something to consider during this time of social distancing and numerous travel disruptions and regulations. 
"What can you (safely) explore that's right nearby? Hike a new trail. Learn about the native plants and flowers that are probably coming to life right about now," Kurtz writes on her Psychology Today blog. "Really listen to the different birdsongs you hear each morning. Learn the history of your neighborhood or town. Your curiosity doesn't need to be reserved solely for your travels. If you have the time and the motivation to really look, you might be surprised at what you discover right outside your door." 
Trying new foods can be helpful too, Kurtz writes. "Try experimenting with the cuisine of a new culture. Get a cookbook. Learn the techniques, the unique spices, the ingredients. Or recreate a favorite dish from your travels. Scent is powerful — nothing will take you back like the smell of something you ate while traveling." 
And reminiscing about past travels can help. "One reason travel is so rewarding is that it adds so many rich memories to our lives," said Kurtz, whose research areas include happiness and savoring. "But how often do you really reflect back on your past travels? How often do you look at all of the photos you've taken over the years, or reread a travel journal? Maybe a part of you was preserving all of those precious moments for now: for a time when you aren't able to travel." 
Kurtz has a number of other suggestions for vacations during the pandemic, including ways to involve children, on her blog. 
To arrange an interview with Kurtz, contact Eric Gorton, media relations coordinator, at (540) 908-1760 or gortonej@jmu.edu.
# # #