JMU Headlines
JMU community celebrates Class of 2020 on social media
#JMU20 features encouraging, uplifting messages for 2020 graduates
---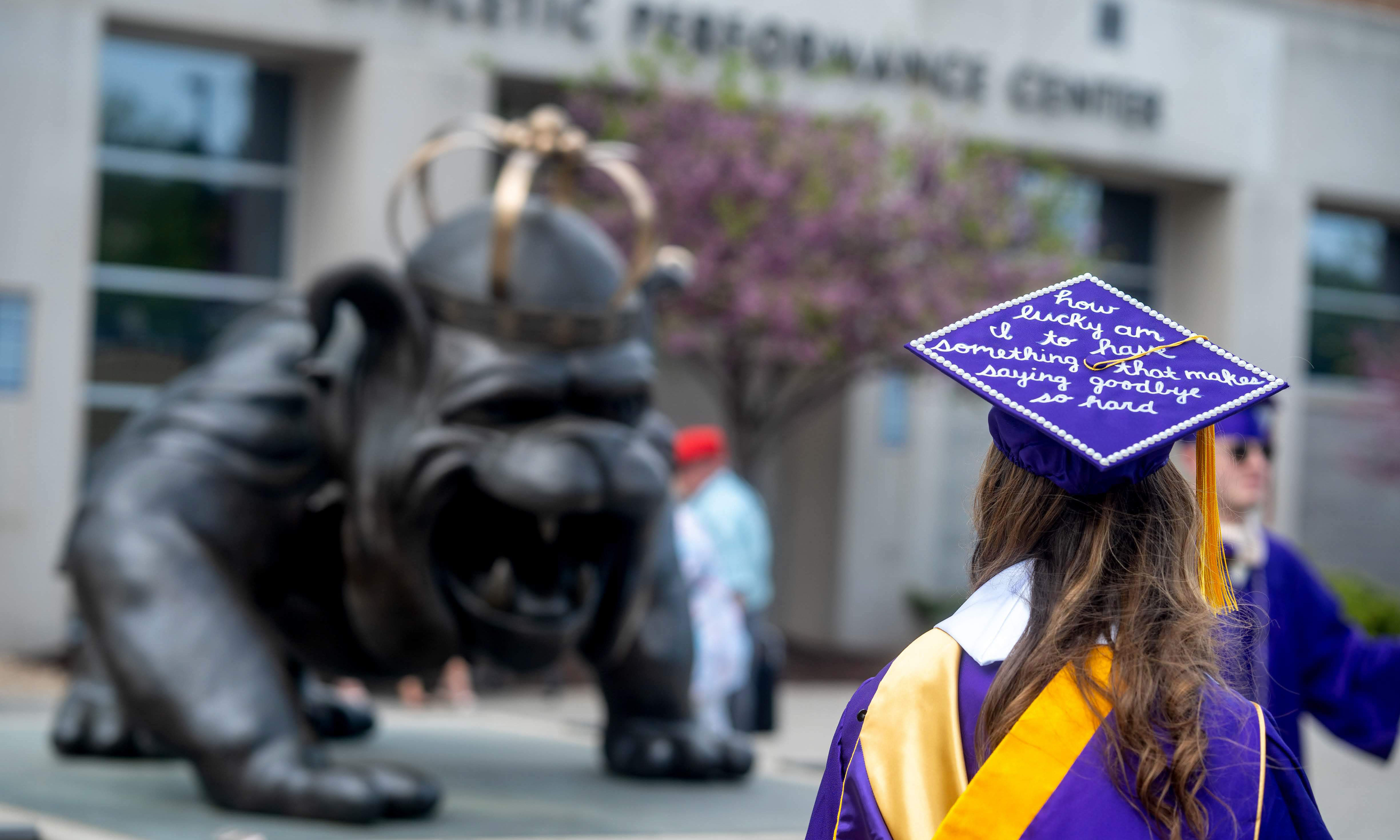 SUMMARY: Using #JMU20, people have been congratulating and virtually applauding the university's newest alumni.
---
By Khalil Garriott ('04)
Members of the James Madison University Class of 2020 are now alumni. Although this year's graduates haven't yet gotten the in-person send-off they've earned because of COVID-19, JMU held a Virtual Conferring of Degrees on May 8. (If you missed it, you can watch a replay of that event here).
In order to celebrate the new grads, the JMU family has stepped up to help make this time in their lives special by acknowledging them on social media. Using #JMU20, fellow members of the JMU community have posted user-generated messages of congratulations, quotes of encouragement and inspiration for them.
Students and their families look forward to the time-honored tradition of graduation. If it is safe to do so, Commencement ceremonies will happen on campus Aug. 7-8.
Check out how the purple-and-gold faithful are uplifting and motivating the JMU Class of 2020.