JMU Headlines
Innovating the Future
JMU named 'Most Innovative' school in the South by U.S. News & World Report
---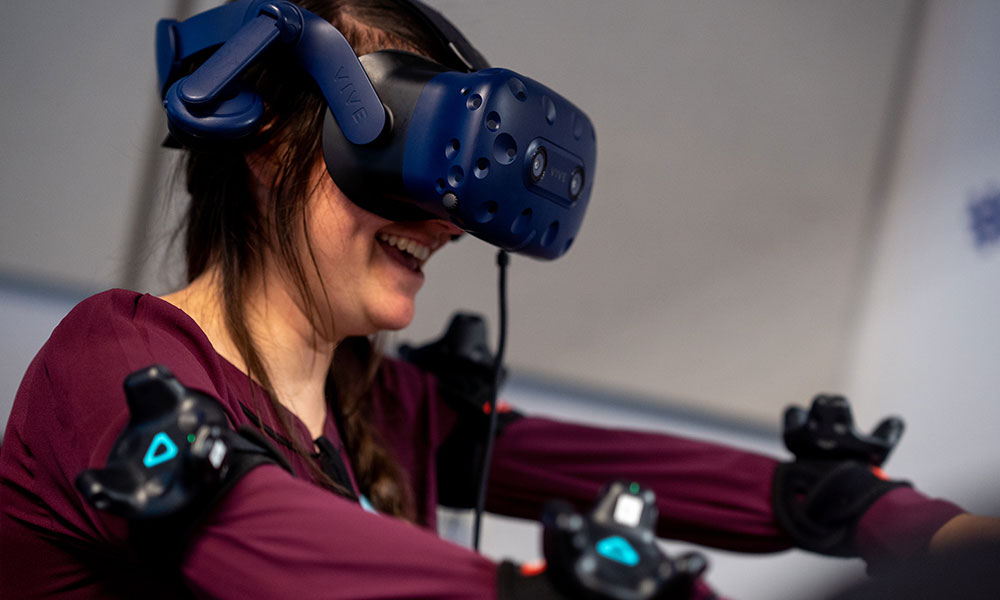 In its 2020 Best Colleges rankings, U.S. News & World Report recognized James Madison University for its innovative curriculum, technology and facilities.
"Really, we've been working intentionally toward this distinction for years," said President Jonathan R. Alger. "In 2014, we set out to consolidate our unique position in the higher education marketplace by possessing the best elements of big research universities and small liberal arts colleges. Few other schools can make this claim.
The experience such a hybrid university affords to students is vastly superior because it delivers the technical, professional and scientific skills they need, along with the broad knowledge and disposition that a liberal arts education and close relationships with top professors provide. We call it 'The Madison Difference.'"
JMU's national leadership in this approach was acknowledged in the spring of 2019 when Alger was named co-chair of The Fusion of STEM & Liberal Arts Disciplines Task Force at the Council On Competitiveness. "The CEOs and other corporate leaders on the Council recognize how critical it is to balance focused career preparation with a core curriculum that gives students a broader perspective on the world because they make better employees," Alger said.
Of course, such an approach is profoundly more important than for just getting a good job. According to a study conducted by Gallup in 2016, compared to their peers who graduated from the Top 100 schools in the U.S. News & World Report ranking, JMU alumni are living lives of greater purpose and meaning.