News
Paul Jennings, an enslaved person to the Madison family, is honored
---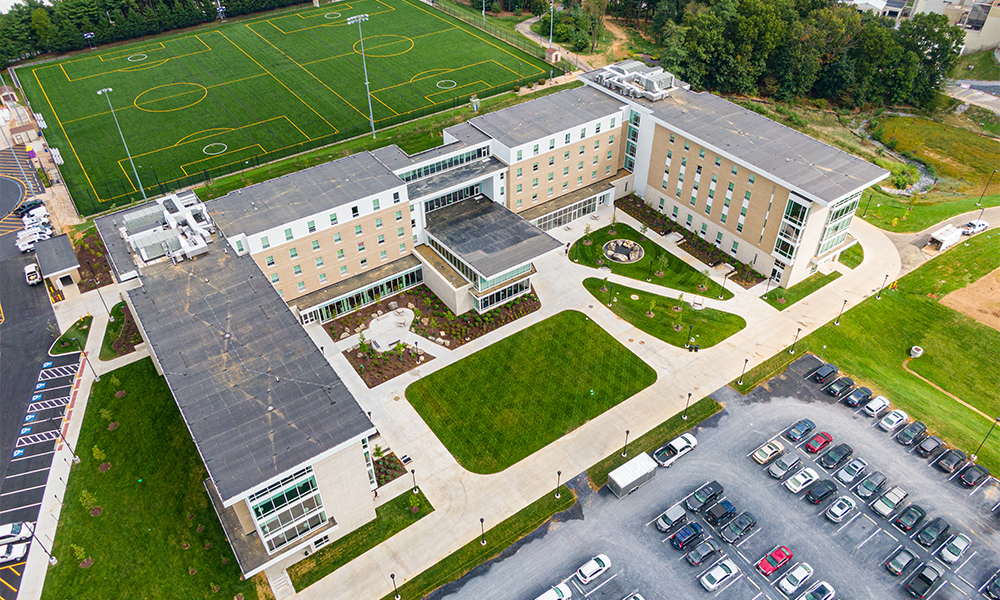 James Madison University will celebrate the opening of Paul Jennings Hall, a new residence hall on campus, while also recognizing and honoring the historical significance of its namesake.
About Paul Jennings
Paul Jennings was an enslaved African-American who served the James Madison family at Montpelier, their Virginia estate and in Washington, D.C. during Madison's presidency.
Jennings continues to be a significant historical figure who overcame adversities to leave a lasting legacy. After Madison's death, Jennings would go on to earn his freedom, work in the Pension Office, raise a family and purchase a home in Washington. At the age of 75, Jennings passed away in 1874.
Naming the building
A call to students, faculty and staff was issued for the naming of this building and several members of the JMU community recommended Paul Jennings Hall.
Jenna Osorio, a current JMU Honors College student from Manassas, Virginia, said in her original recommendation, "Paul Jennings was an enslaved person belonging to James Madison and was very close to Mr. Madison. Jennings traveled with Madison and was even there when Madison passed away. Jennings' life was unwillingly dedicated to Madison, and he deserves to be recognized, highlighting a major part of Madison's legacy."
This continues the work at JMU to recognize Madison's vital role in the founding of our country, while also confronting his ownership of slaves.
The new facility
JMU worked with members of the Jennings family and Montpelier to develop a display within the residence hall honoring and teaching the legacy of Paul Jennings for generations of students to come.
This new residence hall is home to 500 JMU students with a learning commons, great room and grab and go dining option. The great room will serve as the central community room with space for more than 200 people.
Grand opening ceremony
The event will be hosted by JMU at 1 p.m. Friday, Oct. 11 in front of Paul Jennings Hall. Descendants of Paul Jennings will be in attendance, along with representatives from Montpelier and Dr. Elizabeth Taylor, author of, "A Slave in the White House."
Media contact: Mary-Hope Vass, vassmg@jmu.edu or 540-568-7487.
###