JMU Headlines
Why a millennial employee's fulfillment in the workplace should matter to employers
A conversation with Tabitha Coates
---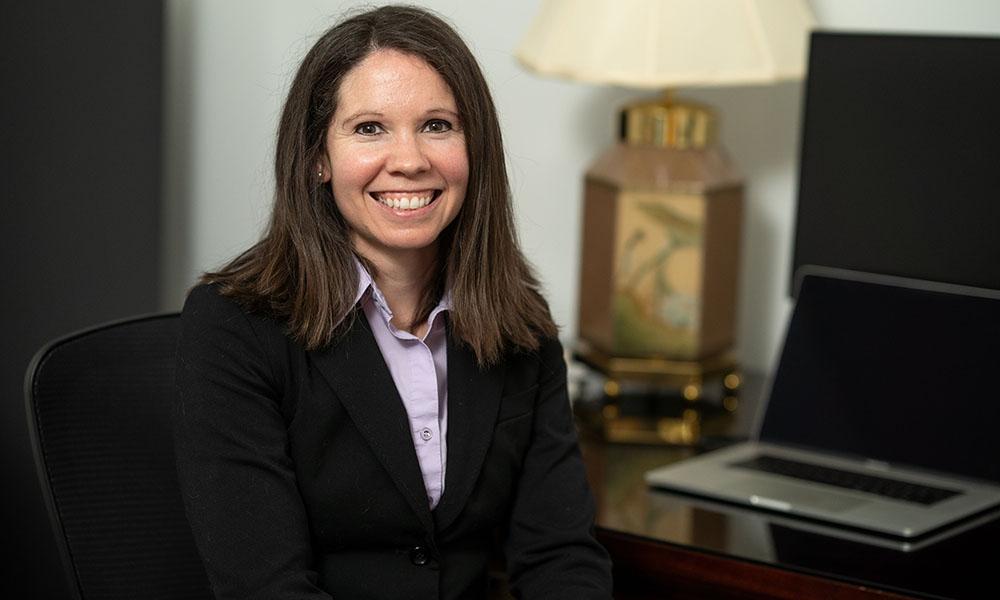 Utilizing skills critical for an organization's ability to evolve and adapt on a transformational level, Coates teaches students vital information needed upon entering the workforce. By better understanding what motivates people and what they deem important in the work place, she strives to improve organizational performance.
Q: What do you enjoy most about teaching or working in higher education?
A: I work and teach in a very applied field. I enjoy being able to teach students skills that they can use when they enter the workforce. These are skills such as developing expertise in employees, facilitating effective change, and improving performance. These skills are absolutely critical for organizations to be able to evolve and adapt on a transformational level and be competitive in today's society.
Q: How did you become interested in your field of study?
A: I've had a lot of bad work experiences. I've had jobs that I dreaded going to everyday. Those kinds of experiences weigh heavy on you as a person, and can influence life outside of work.  I truly believe that it doesn't have to be that way. We spend so much time working during our lifetime, mostly for someone else, that I wanted to go into a field where I learned how to improve the workplace. I wanted to understand how we can help people enjoy their work more while also being able to improve the overall performance of the organization.
Q: Your research is a common topic of public discussion. What is the most exciting development in your area today?
A: The nature of work itself is changing drastically. With this type of change, organizations have to be flexible, adaptable, and effective at the change that they implement. They are expected to continuously change on a transformational level. This was unheard of in previous decades. I think we are heading into an exciting time period of work where there is a change of the old guard, the old way of doing things is no longer working—and this gives us the opportunity to really implement changes that are progressive, innovative, and forward thinking. This is why it's becoming more important than ever to really understand how employees perceive their work because we have the opportunity to understand their experience and create a more effective workplace.
Q: What are some challenges you can foresee in your research in the coming year?
A: My challenge comes not with understanding people's meaning of work, but in understanding and studying the meaning of work construct itself. Both work and meaning are incredibly complex phenomenon's that are context bound, and so there is a need in my research to really start identifying the factors, domains, and components that contribute to people's meaning of work. However, the meaning of work evolves, therefore what people perceive as their meaning of work during the beginning of their career (for example) might be very different than later in their career. We need to be able to account for these differences, and to do so we must really understand this construct.
Q: If you could tell the public one thing about your area of expertise, what would it be?
A: The nature of work has changed drastically over the decades and will continue to do so. This makes understanding organization development and change management critical among leaders, managers, and employees. Organizations need to be able to conduct change effectively if they want to be able to adapt to the changing nature of work, retain their talent, and remain competitive. 
Q: What are your interests outside of your work at JMU?
A: Outside of work I enjoy trail running. In my opinion, we are incredibly lucky to live in one of the most beautiful places in the country to explore the outdoors.
Media contact: Hannah Robinson, robinshl@jmu.edu, 520-222-2808