JMU Headlines
Peers pick JMU prof. for $10,000 award
---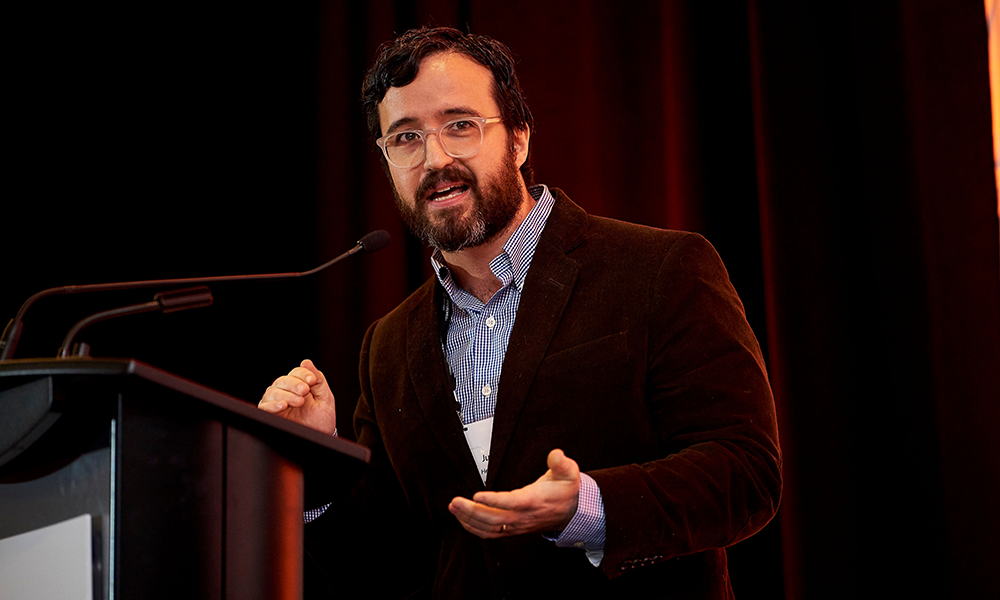 Justin Henriques, associate professor of engineering, has earned a Rising Star award from the Kern Entrepreneurial Engineering Network, a national network of faculty who teach engineering to undergraduates. 
In announcing the award, which includes $10,000, a KEEN committee stated it was impressed by Henriques' record of achievement in creating and promoting entrepreneurially minded learning. "It was clear that the entrepreneurial mindset drives you in your work as an educator," the committee stated. "You have included EM in everything you do, from your course development work to the creation of new programs, like the Creative Fellows. The committee was also impressed by the work you have done to disseminate your EM work through both the network and more broadly through presentations and publications. We believe that the tools you have developed for assessment, continuous improvement and sustainability of co-curricular programs are models for other faculty engaged in the network." 
Here is what Henriques has to say about EM learning and the award: 

What is entrepreneurially minded learning? 
An entrepreneurial mindset is one that's curious, makes connections and creates values for others. Here in the engineering department, we design learning opportunities inside and outside the classroom for students to practice and develop their entrepreneurial mindsets.  
This kind of learning can take many forms, but often they are open-ended, real world design challenges where student teams do deep dives to understand contexts in order to create meaningful solutions.  

Did EM learning come naturally to you, or did you learn it? 
Entrepreneurial Minded Learning fits naturally both with my own approach to teaching, as well as many of the design activities we do here in the engineering department. KEEN's framework was incredibly helpful for me personally to formalize the approach and provide guiding principles to use when developing new activities. 

Why is EM learning important for undergraduate engineers? 
Developing an entrepreneurial mindset is incredibly important for our undergraduate engineering majors for many reasons. It helps our students be adept at understanding and finding the important challenges to solve, and then come up with solutions that truly create value for others. 

What does receiving the Rising Star award mean to you? 
I'm incredibly honored by the rising star award, and I'm so grateful for the amazing support that the Kern Family Foundation and KEEN has provided! I'm incredibly grateful for Kern Family Foundation's support for our work here in the engineering department. The foundation's support has been instrumental in helping us transform many of the learning experiences for our students.
I have been inspired by the work of so many individuals from across the KEEN network. I often try out new approaches to teaching that I've learned from either KEEN workshops or their online platform.
# # #