JMU Headlines
Area youth to participate in inclusive sports festival
---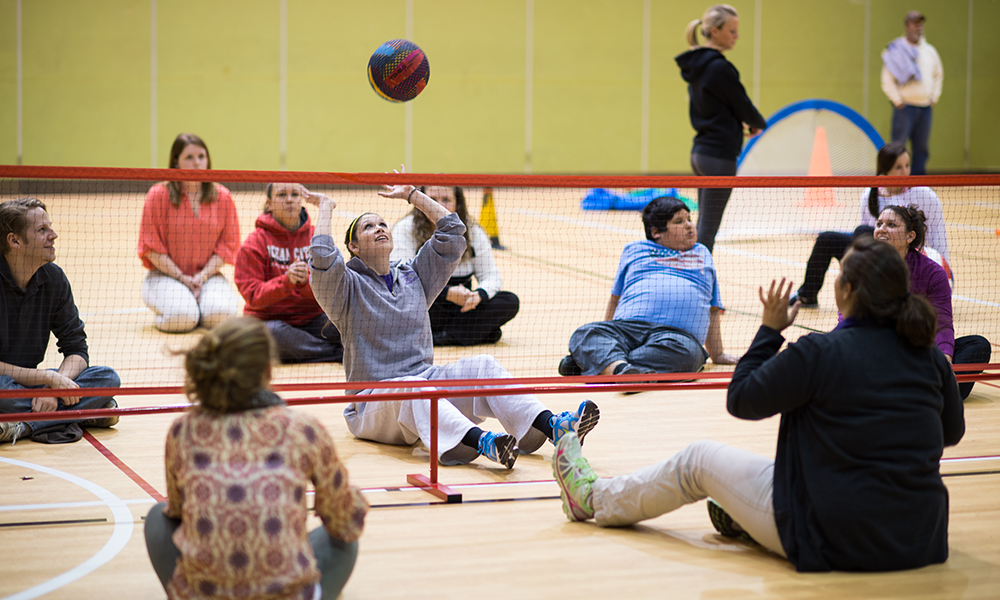 More than 100 central Shenandoah Valley youth have registered to participate in wheelchair basketball, sitting volleyball, pickleball and other activities at the inaugural Inclusive Youth Sports Festival at noon Saturday at James Madison University. 
Co-hosted by JMU and the President's Council on Sports, Fitness & Nutrition,  a federal office within the U.S. Department of Health & Human Services, and held during National Physical Fitness and Sports Month, the festival will take place from 12-3 p.m. at the University Recreation Center on the JMU campus east of Interstate 81. 
The festival is inspired by the President's Council's mission to increase sports participation among youth of all backgrounds and abilities and to promote healthy and active lifestyles for all Americans. 
"Youth often experience barriers to sports participation, particularly girls, youth with disabilities, and those from economically distressed areas," said Ashlee Lundvall, member of the President's Council and former Ms. Wheelchair USA. "The Council is excited to co-host an Inclusive Youth Sports Festival that will expose youth participants to a variety of sports skills and drills and leave no one behind on the sidelines!" 
Youth between the ages of 10 and 15 will participate in multi-sport sampling activities. In addition to the sport stations, the festival, which is free of charge, will feature information tables staffed by various community organizations that work with youth and families. 
"This Inclusive Youth Sports Festival provides a great opportunity for JMU and the President's Council to demonstrate the positive impacts of providing inclusive opportunities for everyone to participate in sports, regardless of their background or ability," said Tom Moran, associate professor of kinesiology and certified expert in adapted physical education at JMU. 
# # #
Note:  President's Council on Sports, Fitness & Nutrition Executive Director Holli Richmond and Council members Brenda Becker, Robert Wilkins and Jim Worthington will attend and be available for interviews related to the event.